NBC Insider Exclusive
Create a free profile to get unlimited access to exclusive show news, updates, and more!
Sign Up For Free to View
Justin Hartley's Career History, From Passions to This Is Us
Here's how the actor from Passions became Kevin Pearson.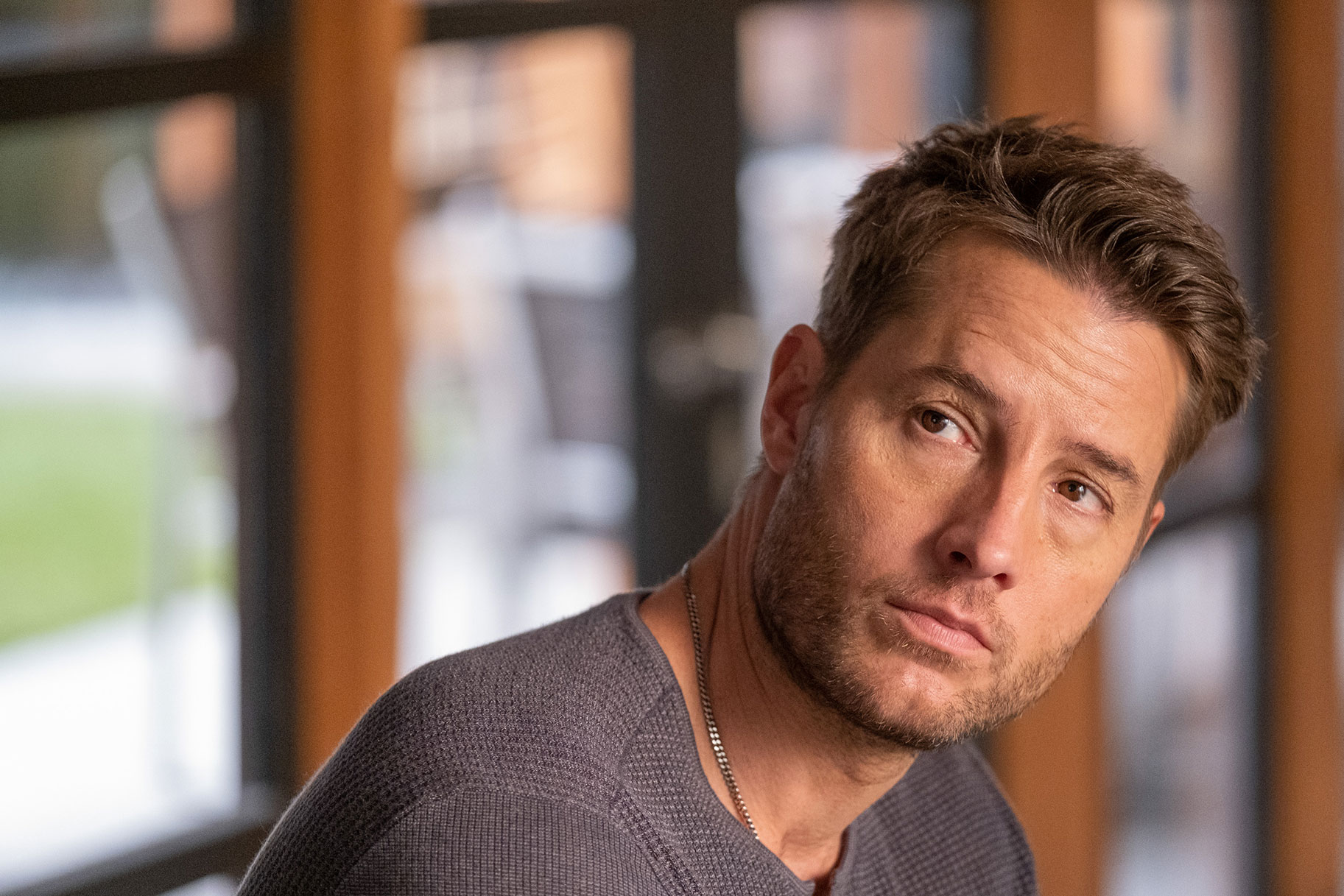 Justin Hartley has been a staple on network television for over two decades now, but those who first saw him on This Is Us might not be familiar with his longer legacy. Hartley played Kevin Pearson, one of the triplets at the center of the long-running NBC drama. 
Now, Hartley is slated to star in the anticipated 2024 television show Tracker, and he plays Batman in the popular podcast series Harley Quinn & The Joker. Revisit Hartley's impressive rise into the mainstream popularity, and how he got into Hollywood in the first place. 
Who is Justin Hartley?
According to his biography, Hartley was born in Illinois on January 29, 1977. He majored in History and Theatre at Southern Illinois University Carbondale and University of Illinois at Chicago.
After graduating from college, Hartley moved to Los Angeles to pursue a career in entertainment and is said to have arrived in the city with no money or job. Clearly, the move worked out in his favor, as he booked a recurring role on a soap opera in 2002 before skyrocketing into even bigger success.
Justin Hartley's TV Roles 
His first paid job was on the NBC soap opera Passions, where he played the character Foxworth Crane in over 400 episodes from 2002-2006. He met his first wife, Lindsay Korman, while filming the show: she played a main character named Theresa Lopez-Fitzgerald Winthrop. 
Hartley moved on to star as Oliver Queen (the Green Arrow) in the hit show Smallville, where he remained for five seasons until the series finale in May 2011.
While he was starring in Smallville, Hartley took on another superhero role as the titular Aquaman in 2006 for a pilot that didn't get picked up. He also appeared in 12 episodes of the NBC.com show Gemini Division in 2008, playing Rosario Dawson's love interest in 2008.
Following his Smallville success, he had guest roles on CSI: NY, Cold Case, Hart of Dixie, Castle, and Chuck. ​​​​​He starred as the love interest, Will Collins, of the titular character in Emily Owens, M.D. in 2012 and then had a recurring role as Patrick Osbourne, the son of the lead character on the prime time soap opera Revenge in its first season (2013-2014). He subsequently played plastic surgeon Scott Trosman, the love interest of one of the main characters in the show Mistresses, appearing repeatedly in Seasons 2-4, starting in 2014.
In 2014, he was cast as Adam Newman in the long-running soap opera The Young and The Restless, appearing in 185 episodes over two years. 
Justin Hartley's Movie Roles
His first big movie role came when he joined the star-studded cast for the film Spring Breakdown, co-starring Amy Poehler, Jane Lynch, Rachel Dratch, and Parker Posey, in 2006. He played the frat boy, Todd, who hooks up with Dratch's character; the movie wasn't released until 2009.
In 2015, he appeared in The Challenger, a boxing movie in which he played the reigning champ; S. Epatha Merkerson played the titular challenger's adoptive mother. He had a bigger role in the 2017 movie A Bad Moms Christmas, playing an exotic dancer, Ty, who falls for Kathryn Hahn's character, Carla. He played the crush object, Mr. Marshall, of Regina Hall and Marsai Martin's character in the 2019 movie "Little," opposite Hall, Martin, and Issa Rae. His most recent role was as the former boyfriend, Blaine Balbo, of Rebel Wilson's character in the film Senior Year. 
Who Was Justin Hartley on This Is Us?
In 2016, having proved his acting prowess in a multitude of roles, Hartley was cast as Kevin Pearson in the NBC family drama This Is Us. His character was one of the three triplets around whom the show revolves, alongside Kevin's sister Kate (Chrissy Metz) and his brother Randall (Sterling K. Brown). The show was nominated for 39 Emmy Awards throughout its six seasons, taking home four wins. 
When audiences first met Kevin, he was an actor starring in the fictional sitcom The Manny, but had dreams of leaving the show to pursue more serious acting roles. Throughout the six seasons of This Is Us, Kevin's intense sibling and parent relationships grew, as did his own maturity and career. Throughout his ups and downs, he became a beloved character to whom audiences were sad to say goodbye when the show ended in 2022. 
What Is Justin Hartley Doing Now?
Since the This Is Us finale, Hartley hasn't stopped working. He's since made a show-stopping appearance in the NBC show Quantum Leap, played the lead in the Christmas movie The Noel Diary, and is set to star as the lead character, Colter Shaw, in the TV show Tracker when it premiers in 2024, according to Variety.
Justin Hartley's Personal Life
Hartley married Lindsay Korman in May 2004, according to US Weekly, and the two welcomed daughter Isabella in July 2004. She filed for divorce in 2012, according to UPI, but he told TODAY the two remain committed co-parents to their daughter.
He began dating fellow actor Chrishell Stause in 2013, according to Us Weekly, and the two married in 2017. She began starring in the reality show Selling Sunset in 2019, and he filed for divorce in November year —  a split that was chronicled on the show. Their divorce was finalized in February 2021, according to People.
He officially began dating his former The Young and The Restless co-star Sofia Pernas in June 2020, according to People, and the two tied the knot in May 2021. 
Catch up on Hartley's best This Is Us moments by streaming the full show on NBC.com.