NBC Insider Exclusive
Create a free profile to get unlimited access to exclusive show news, updates, and more!
Sign Up For Free to View
Susan Kelechi Watson Reflects on Writing Her 'Emotional' Goodbye to Beth Pearson
"I truly feel like it's the culmination of Beth's storyline. I kept calling it her opus," the actress says of Episode 6.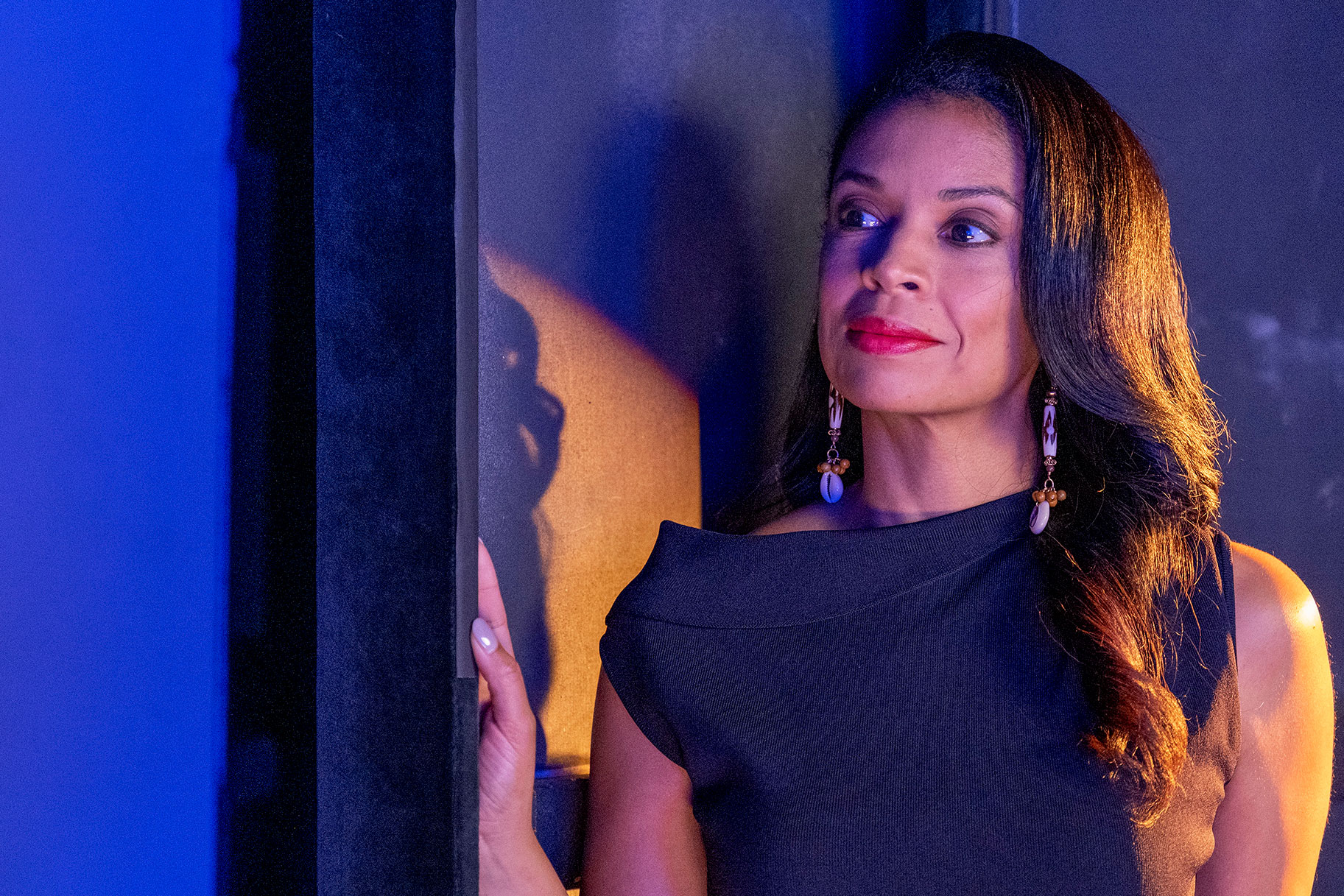 After three seasons of going deep on The Big Three, This Is Us Season 3, Episode 13 was our first glance at Beth Pearson's (Susan Kelechi Watson) past. We traveled back in time to discover her passion for dance and the moment she first bumps into a young Randall (Niles Fitch). In the episode, Beth's father refers to her as "our little island girl who danced before she walked"—and that line inspired the episode's title, "Our Little Island Girl." 
Now, three years later, we have "Our Little Island Girl: Part 2" (Season 6, Episode 6, which aired Tuesday, February 22). Again, the focus is on Beth; she's adjusting to her new job at a prestigious dance academy, and in the last minutes we even get a glimpse of her future. Thankfully, it's bright.
The episode, co-written by Watson herself, serves as a precious farewell storyline to Beth as we inch closer and closer to the This Is Us series finale. Below, NBC Insider speaks to the actress about writing her very first episode of television, working behind the camera, and saying goodbye to Beth Pearson.
NBC Insider: Was it always the plan to have an "Our Little Island Girl: Part 2?" 
Susan Kelechi Watson: We had all these other names for it, and it was really Dan [Fogelman, show creator] who came up with the name "Our Little Island Girl: Part 2." That's when it started to feel like it was connected. So, I truly feel like it's the culmination of Beth's storyline. I kept calling it her opus. It's her moment where she finally has this sea change in her life and really knows what she's gonna do. She gets rid of the guilt and the shame that she's felt in the past. She's felt very held back...but there is power in standing in the wings. You don't always have to be in the spotlight to have influence and do something meaningful.
How did you find out you'd be co-writing the episode with [longtime This Is Us writer and story editor] Eboni Freeman?
Some years ago I talked with Dan about the opportunity to write on the show. And so this summer—I was doing Shakespeare in the Park—I had the time to read with no rehearsals. Dan was like, "Is this a good time? I'd love for you to come in and write on Episode 6 and be co-writer with Eboni. There's a lot of Beth's storyline in this." So I said yes. 
We started in August and went into writing it with Eboni for the first couple weeks. Then once it got to September and October, we were in the writers' room and getting notes from Dan and going through the works—which in a television series is a whole process because you're not working autonomously. You're working in a group and everybody gets to add their input and put their hands on it. 
Once the episode was in pre-production, we watched audition tapes and chose the costars in the episode, and we're in meetings about props and locations. And then once we shoot, I'm behind the camera as well as in front of the camera. I was there for the entire episode.
What was it like jumping from behind to in front of the camera in real time?
It was great. I loved being in both—but it felt like [you could take] a breath when you stepped behind the camera. We got to really be collaborative with our director, Kevin Hooks, who came back from retirement to do this episode. It was beautiful because his daughter, Christiana, is a producer on our show. We are all Black artists, so it was a great opportunity for representation to happen behind the scenes.
There was a real familial aspect to it and a great rapport we all had with one another that helped to make an episode we all felt really, really proud of.
When it comes to working with your longtime costars, like Sterling K. Brown, as a writer this time, what was it like watching them from behind the camera?
I was really blown away, and I'm not saying that to be hyperbolic. It felt like Season 1 shooting on Episode 4 or 5. And I say that because at that point, nobody had seen the show, and it was just us working in a bubble. We were doing the best we could with something that we really loved, hoping other people would love it in the same way. It was that same energy, and I couldn't believe it.
What was really interesting was to be behind the camera and watch everyone just bring it and bring their all to it. Season 6, Episode 6! You know? It was really just some beautiful, beautiful stuff.
What bits from your original draft made it into the episode?
A lot of the dialogue has changed, but there are moments I hear and can say, "I wrote that." Like when Beth's talking to the dancers and telling them, "I know this is overwhelming, but you're supposed to be here. Take up space." I can hear that that was my line. Or when the dancers say, "I can and I will," and it's a theme that kinda runs throughout the script. I remember writing that. So there are moments that you can really hear where your dialogue was and then various moments where you can hear the idea is still there.
When it came to writing for Beth, what was most important to you?
I think the most important thing was really making sure I captured her voice. I knew this was the last time we would have a Beth-centered storyline. I was told this was going to be that moment. So, it was making sure there was a fullness of what she really wanted to say and that she was able to have this very pivotal, transformational moment.
We do get a glimpse of Beth's future at the end of the episode—she's still working at the academy, and she seems fulfilled.
We definitely see her in the future a few years later, now the director of the academy. It's a very proud moment. When I was in that scene, tears were really coming to my eyes when I thought of this journey that she took with these students. And now she's putting pictures of them in their adulthood out there in the world doing the thing that they love.
It's such a direct difference to seeing how she was with her dance instructor. Instead, it's about the totality of their lives and their well-beings as well as nurturing their artistry and all the little things were very important. Beth wanted to make sure they were validated in all those aspects. So, to be able to have these before-and-after pictures and to feel the journey of her with these students felt emotional.
With Season 6 being the series' last, how did you feel wrapping up Beth's story with this episode?
It felt emotional writing it, because there was a moment where I was like, "Oh, wow. This is it." You know? I really am grateful to Dan because it was really special to ask me to write that one. It felt like I got to say goodbye in more ways than one.
This Is Us airs Tuesdays at 9 p.m. ET on NBC.