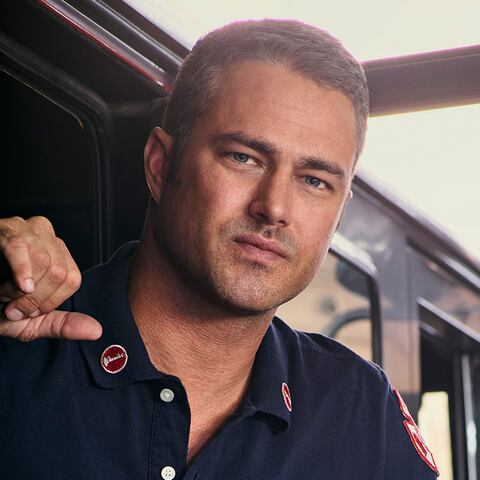 Kelly Severide
Played by
Taylor Kinney
Actor Bio
Taylor Kinney stars as Kelly Severide, a brash lieutenant who runs the Rescue Squad with an unflappable veneer, on NBC's drama "Chicago Fire," for which he won the 2016 People's Choice Award.
Kinney recently starred in the Fox Searchlight hit "The Forest," opposite "Game of Thrones" star Natalie Dormer. Other recent credits include "The Other Woman" alongside Cameron Diaz and Leslie Mann, directed by Nick Cassavetes; "Rock the Kasbah," directed by Barry Levinson and starring Bill Murray; and the independent "Consumed," directed by Daryl Wein and starring Zoe Lister-Jones, Victor Garber and Danny Glover. Additional big screen credits include Kathryn Bigelow's "Zero Dark Thirty," the Marty Papazian-directed independent feature "Least Among Saints" and the short film "Prodigal," with Kenneth Branagh. 
Kinney was featured in the telefilm "Five," a project produced by Jennifer Aniston, Demi Moore and Alicia Keys. He was also seen in the web series "Dating Rules from My Future Self." Other TV credits include a series regular role on NBC's "Trauma" and a recurring role on "The Vampire Diaries." He starred on the Michael Patrick King pilot for NBC, "A Mann's World," opposite Don Johnson, and has appeared on shows such as "Breakout Kings," "Castle," "Shameless," "Rizzoli & Isles," "Bones" and "CSI: NY."
Born in Lancaster, Pennsylvania, Kinney is an experienced surfer and currently resides in Los Angeles and New York.