NBC Insider Exclusive
Create a free profile to get unlimited access to exclusive show news, updates, and more!
Sign Up For Free to View
Chicago P.D.'s Newest Character Was Also on Law & Order: SVU
Sara Bues plays ASA Chapman, the newest member of the team who has a... complicated relationship with Voight.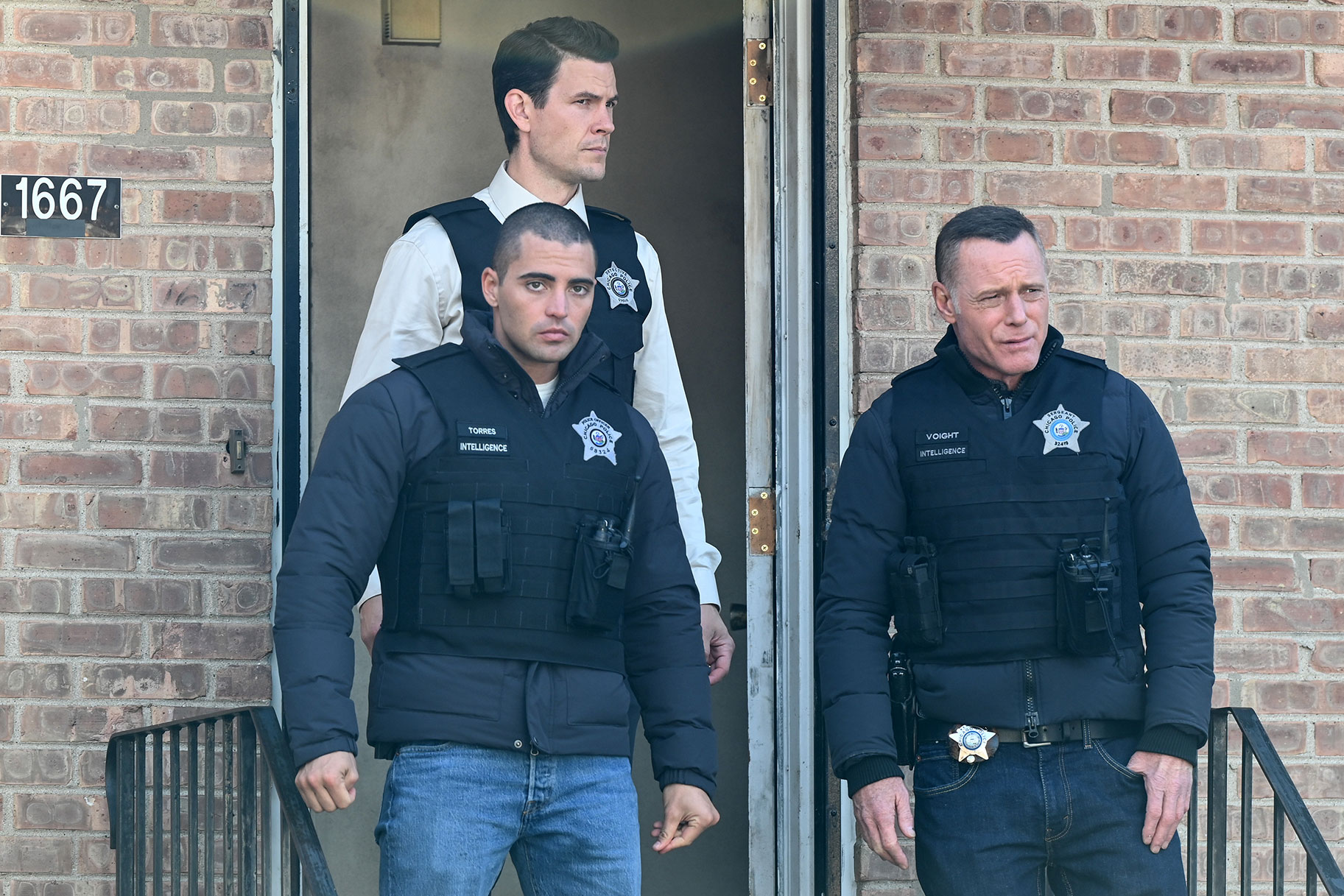 Characters come and go on Chicago P.D.—Halstead comes to mind, as does the late-great Olinsky—and eventually they'll all learn one fact: Voight (Jason Beghe) is a force to reckoned with. He'll toe the line and fully embrace the legal grays of policing all to fulfill what he believes is justice.
The latest to be faced with that reality? The newest Chicago P.D. cast member, ASA Chapman (Sara Bues). Below, find out everything you need to know about Chapman and what's happened to her so far in the One Chicago universe.
Who is ASA Nina Chapman on Chicago P.D.?
Nina Chapman is the ambitious Assistant State's Attorney who we first met in Chicago P.D.'s Season 9 finale "You and Me." She's continued to appear throughout Season 10, including Episode 16's "Deadlocked," directed by Jesse Lee Soffer (Halstead).
She and Voight have established a close and somewhat trusting professional relationship, with her even opening up to him in Episode 13's "The Ghost in You." She revealed her connection to the latest case: that she had slept with her (now-murdered) informant whose death the Intelligence Unit was investigating. Determined to protect her and her reputation, Voight did everything he could to solve the case without Chapman's secret coming to light.
However, in "Deadlocked," their relationship took a step back when Chapman realized just how far Voight is willing to go "off the books" in order to solve a case. In this episode, he hid the team's investigation into the kidnapping of a compromised juror's wife so the state could continue its murder trial against drug boss Arturo Morales. In the end, Morales was successfully convicted, but even after he told her the truth, Chapman was not happy with Voight for lying to her.
Who plays ASA Chapman on Chicago P.D.?
Actress Sara Bues plays ASA Chapman. Bues also appeared on FBI and Law and Order: Special Victims Unit. Fans may recognize her from a brief stint during Season 20 opposite Mariska Hargitay. The up-and-comer played a waitress named Bethan Fisher who had been sexually assaulted in Episode 8's "Hell's Kitchen." 
Bues also has a special connection to Chicago P.D., as she revealed on her Instagram that she knew "Deadlocked's" writer, Mateo Brown.
"Tonight is a super special episode of #chicagopd because my bud @mateobrownero WROTE IT," she said in a caption. "How cool to be in his first official episode of tv?! V cool. Congrats, Matt." 
Watch Chicago P.D. on NBC Wednesdays at 10/9c and the next day on Peacock.