NBC Insider Exclusive
Create a free profile to get unlimited access to exclusive show news, updates, and more!
Sign Up For Free to View
This Former Chicago P.D. Star Almost Had a Cameo In the Latest Episode
Old habits are hard to break when you were the star of Chicago P.D. for 10 seasons.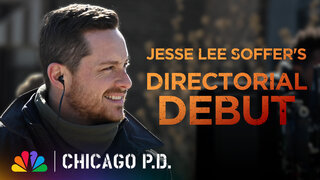 Jesse Lee Hoffer was back on set for Chicago P.D., but he didn't return to play Det. Jay Halstead. Instead, he took a seat in the director's chair for Season 10, Episode 16's "Deadlocked". 
Soffer departed from the NBC drama earlier this season after Halstead made the heartbreaking decision to resign from the precinct and move overseas. The news came with a silver lining: Soffer would return to make his directorial debut, and it was a high-stakes episode full of shocking twists. But according to Soffer, it was hard for him not to fall back into old Chicago P.D. habits. Soffer admits that he was even tempted to make a small cameo as an extra!
"There are a couple of screens where I thought about doing that. Like, what if I just walked through the background with my back to the camera? Would someone know it was me?" Soffer told Deadline. "There are a couple of scenes where I'm literally right around the corner from where they're filming, watching on the monitors. So, I am sort of there."
Fans miss Detective Halstead dearly, so it was exciting to have Soffer back in any capacity. In an interview with NBC Insider, Soffer said that the transition from Chicago P.D. actor to Chicago P.D. director felt natural. 
"You know, the funny thing about that is that the dynamic didn't really change all that much, you know?" Soffer told NBC Insider. "We all know the show so well, and it's been on for 10 years, so to some degree, we're all, you know, thinking about big picture stuff.
Soffer continued, "Direct moments or, you know, changing a bit of blocking or fight choreography or some dialogue to make something work for the location, whatever it is. And when you're directing, you're just doing that constantly. You're constantly putting all the puzzle pieces together instead of maybe just a few here and there. So, there wasn't a big shift. It was just that it was my responsibility to just be doing that all the time."
Soffer's directorial debut was a grand slam, so naturally many fans want to know whether or not Soffer would ever return to the P.D. set and direct again. 
"I'm definitely not opposed to it. Um, it was a great experience. I learned so much," Soffer tells NBC Insider. "Leaving the show, I was grateful for the opportunity to have this experience, to keep learning and growing and I definitely would not say no."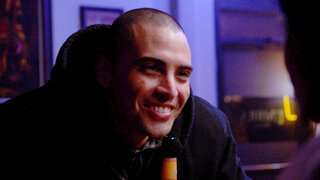 Fans can keep their fingers crossed for Soffer to make a directorial return!
Watch Chicago P.D. on NBC Wednesdays at 10/9c and the next day on Peacock.