NBC Insider Exclusive
Create a free profile to get unlimited access to exclusive show news, updates, and more!
Sign Up For Free to View
How the Chicago P.D. Season 9 Finale Ended in Tragedy
Voight may have crossed the line one too many times.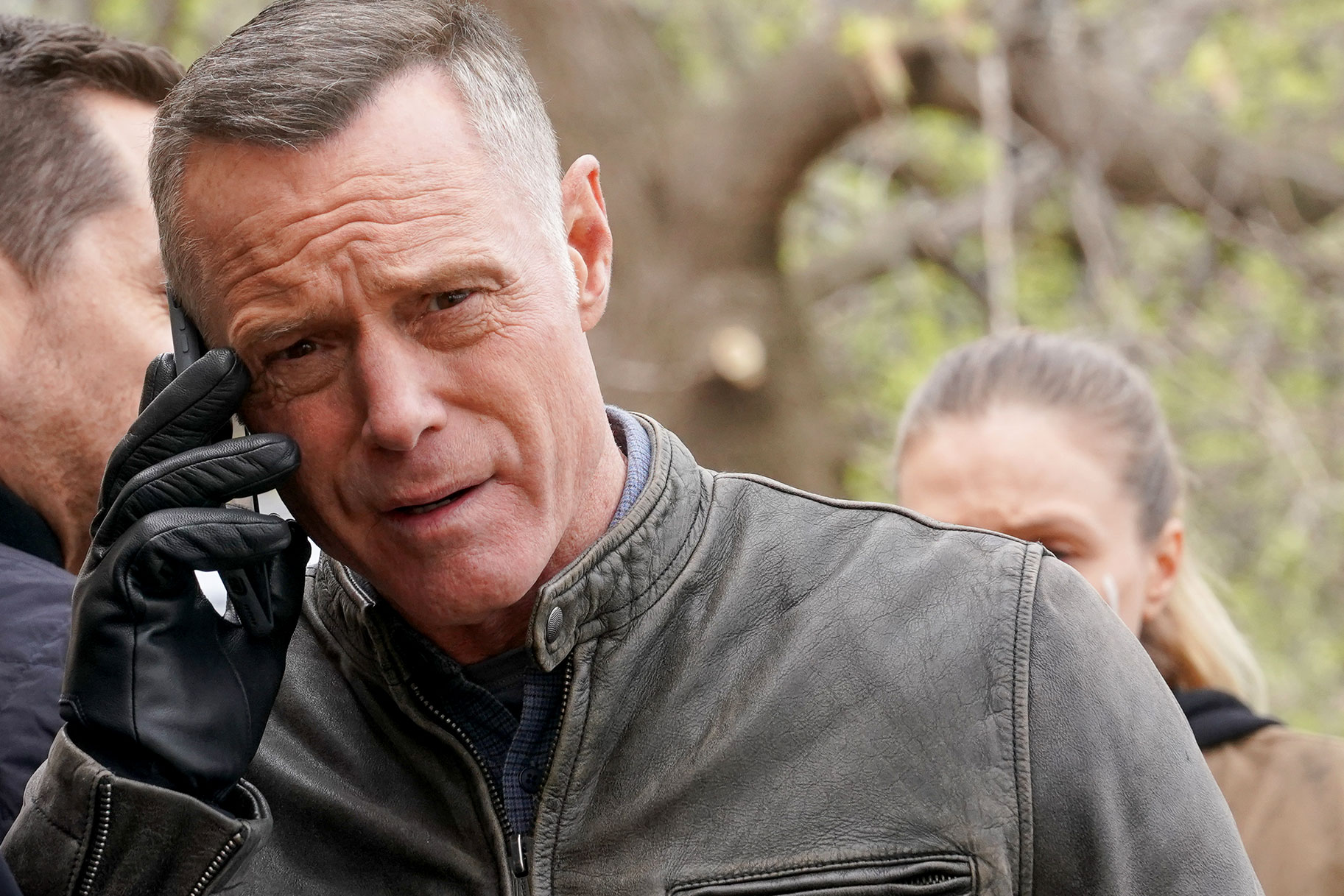 Picking up exactly where the penultimate episode left off, the Chicago P.D. Season 9 finale never let up. Pretty soon we learn that Upton (Tracy Spirdakos) will make a full recovery after last week's cliffhanger saw her downed by a truck explosion. Unfortunately, that's the only sigh of relief fans would take as they saw Voight (Jason Beghe) determined to take down Escano and the Los Temidos gang—all while attempting to protect Anna (Carmela Zumbado) by any means necessary. 
Unfortunately for Voight, he couldn't do both, with the episode tragically ending in Anna's death. Ahead, we recap exactly how the Intelligence Unit found themselves in such a terrible situation.
How did Anna die on Chicago P.D.?
Escano somehow caught on to the fact that he was being tracked by authorities and went rogue. As a result, Anna feared for her life despite Voight's insistence that he'd protect her, her son, and get her into witness protection. But we soon learn that a distrusting Anna escaped police protection and killed Escano at his bakery.
Voight and Halstead (Jesse Lee Soffer) discover the dying cartel leader, who reveals with his last breath that Anna stabbed him. Desperate to keep Anna out of trouble, Voight officially goes "off the books" and tracks Anna down, all while making some highly questionable (and illegal) decisions in an attempt to cover up her crime. He eventually finds her and witnesses the informant get into a car accident. He confronts her, but she points a gun at him. At this point Anna is sleep deprived, paranoid, and afraid of the consequences that will come from killing Escano. Voight attempts to calm her down, insisting that he is there to help her. But a police siren spooks her, causing her to shoot Voight. Halstead and Upton return fire and shoot her, too.
A distraught Voight refuses to leave Anna's side and rides with her in the ambulance to the hospital. Anna's last words? "I'm sorry."
Why did Voight get so attached to Anna?
Chicago P.D. fans are no stranger to Voight crossing the lines when those he cares about are involved in truly dangerous situations. (Take his cover-up of Upton killing Roy at the beginning of Season 9.) We also, unfortunately, know that despite his best intentions, those closest to Voight often end up being collateral damage. And throughout this season, he developed a strong bond with Anna.
"You haven't seen this side of the man in a while, if ever," Patrick John Flueger (Ruzek) told Entertainment Weekly. "He feels very fatherly and very protective of Anna, so he's not in complete control in the way that you're used to seeing Voight."
LaRoyce Hawkins (Atwater) added his perspective: "We're watching a guy that has had to bury his son, has had to bury his best friend, has had to bury his wife. We're watching the culmination of a lot of these moments with this Anna situation."
What else happened during the Season 9 finale?
While the Voight/Anna storyline took up much of the episode, there was one silver lining. As Anna is dying, the rest of the Intelligence Unit followed Voight's orders to continue their investigation into Los Temidos. Ruzek, Atwater, and Burgess conduct a raid and find a stash of an estimated 400 kilos of drugs. "It's got to be the biggest seize in the city's history," Atwater says.
What will happen in Season 10?
While no details have been released yet about what to expect from the next season of Chicago P.D., we suspect fans will witness Voight (and the rest of the team) grapple with the aftermath of Anna's death and what that means for Voight, both personally and professionally.
"I understand when lines have to be crossed sometimes," Hawkins told EW. "I also understand that certain lines can't continue to be crossed forever. I've seen Voight's growth, especially when it comes to certain situations, when it comes to the physicality of his approach, and now I'm watching a very mental and spiritual breakdown that I have to support. Win, lose, or draw, Voight is still somebody that I admire and respect. And I'm looking forward to unpacking more reasons why Atwater still admires and respects Voight."
Chicago P.D. will return to NBC on Wednesday nights in fall 2022. Watch Season 9 now on NBC.com.