NBC Insider Exclusive
Create a free profile to get unlimited access to exclusive show news, updates, and more!
Sign Up For Free to View
'More Explosions' Are Coming for Vanessa and Maggie on Chicago Med
"When she went to find Vanessa, [Maggie] wound up lighting a fuse," says the show's executive producer, Andrew Schneider.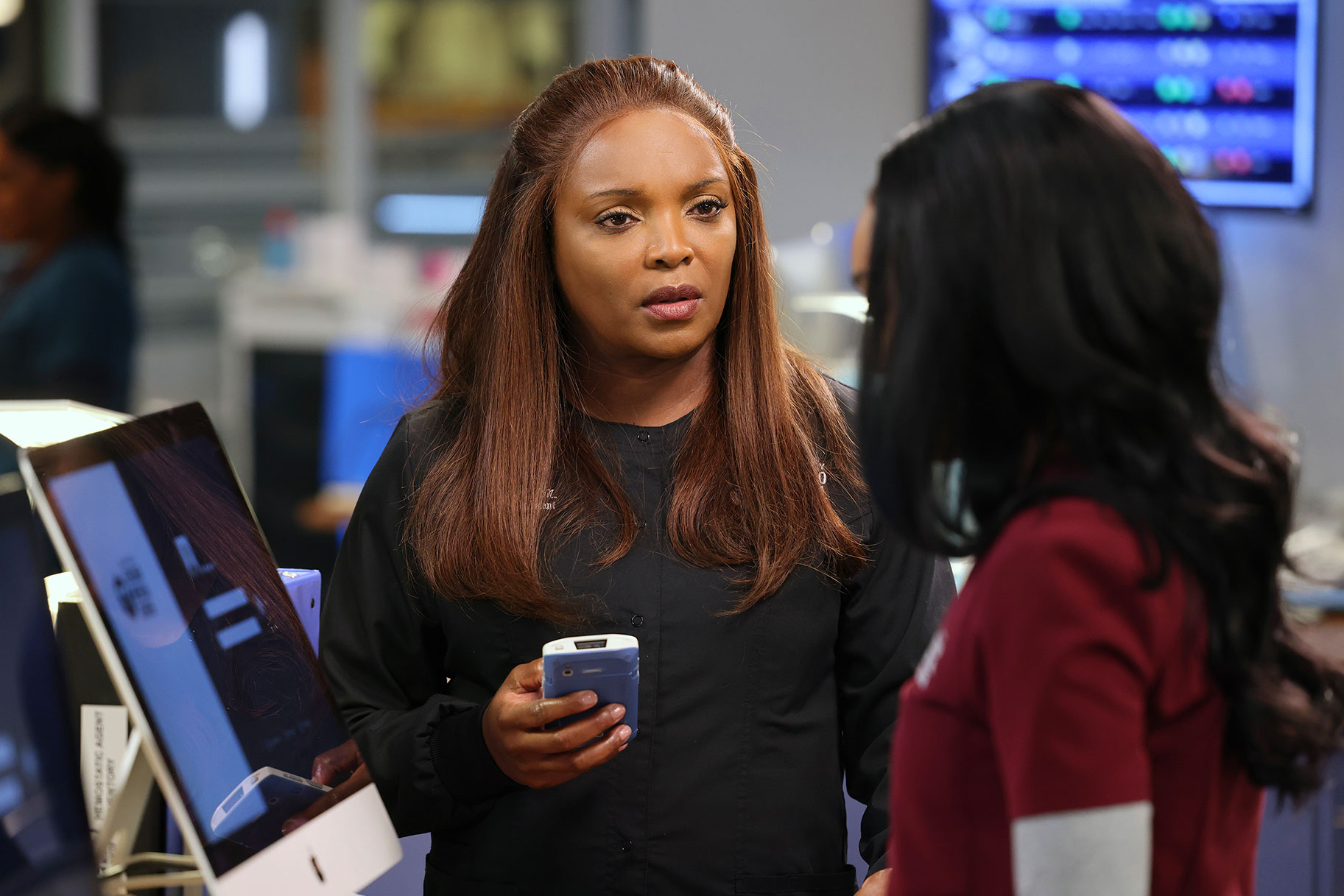 At this point, viewers are familiar with the complicated relationship between Maggie (Marlyne Barrett) and her daughter, Vanessa (Asjha Cooper), on Chicago Med. Maggie gave Vanessa up for adoption, so they haven't had the most conventional relationship. As a conscientious and hardworking medical student, Vanessa decided to keep her relationship to Maggie a secret at the start of her residency at Gaffney Chicago Medical Center out of fear it would tarnish her reputation. Although Maggie respected her daughter's wishes, keeping their familial connection hidden wasn't easy. 
Fortunately for Maggie, during Chicago Med's fall finale, Vanessa decided to come clean about their relationship to the hospital. Since then, Maggie and Vanessa's bond has come a long way. However, things took a turn for the dicey when Maggie helped Vanessa pass a drug test she otherwise would have failed due to her Adderall habit. Fans are worried this secret could come out and ruin both their careers. 
Maggie losing her job would fundamentally change the ecosystem of Gaffney Chicago Medical Center. "[Maggie's] like this barometer that connects everyone but in a very different way to a Dr. Charles [Oliver Platt] character," Barrett told TV Insider. "She's running the ED and making sure the flow of the patients that come in are all cared for, but at the same time, she has this relationship with every single one of them."
Andrew Schneider, Chicago Med's Season 7 executive producer, also teased the idea that a dramatic climax was on the horizon for Maggie and Vanessa. "When she went to find Vanessa, [Maggie] wound up lighting a fuse, and she has no idea where that bomb is 'gonna go off," Schneider said during a One Chicago press day. "And there's more explosions to come."
Chicago Med returns to NBC on Wednesday, May 11 at 8 p.m. ET.