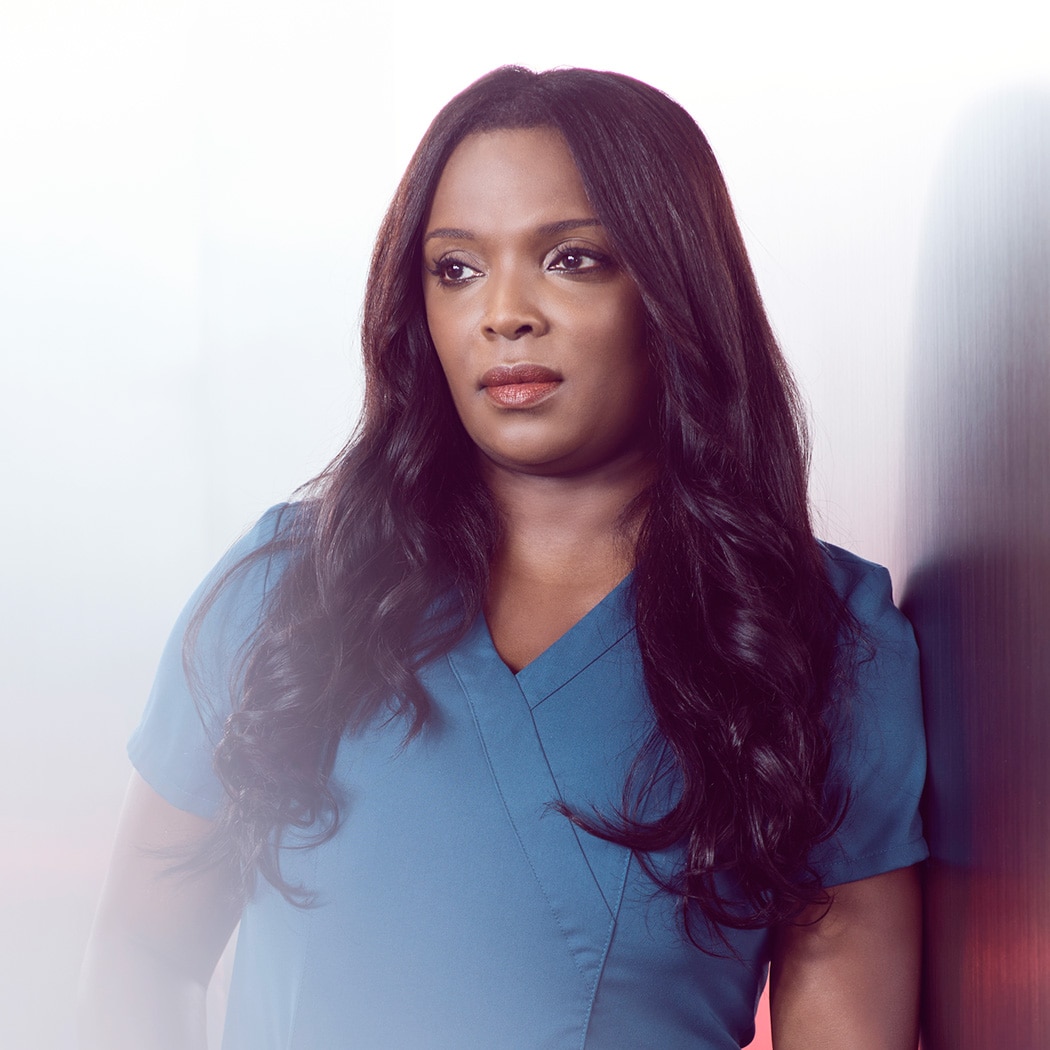 MAGGIE LOCKWOOD
Played By Marlyne Barrett
Actor Bio
Marlyne Barrett stars as Maggie Lockwood, the beloved charge nurse who is the hospital emergency department's eyes, ears and heart, in NBC's medical drama "Chicago Med."
Recently, Barrett earned her a NAMIC Vision Award nomination for Best Performance-Drama.
Before starring in "Chicago Med," Barrett was known to audiences for her dynamic portrayal of Council President Nerese Campbell on the critically acclaimed HBO series "The Wire." She played Ian McShane's trustworthy attaché, Thomasina, on NBC's "Kings" as well as Felicia Marquand on the popular FX series "Damages," opposite Glenn Close and Rose Byrne. In addition, she appeared on John Ridley's ABC series "American Crime."
Barrett's feature credits include the 2005 Will Smith comedy "Hitch" and the indie "Quest" from director Santiago Rizzo. Barrett also executive produced and starred in the Oscar-nominated short film "Night Call." A film festival favorite, the acclaimed film went on to earn more than 40 awards, including eight best short film awards (including the Short Film Palme d'Or at the Cannes Film Festival), four audience awards and three best lead actress awards. Barrett also appeared opposite Marisa Tomei in the independent feature "After Everything," which was in competition at SXSW and later released in theaters.
After directing more than 20 regional theater productions in New York, Barrett will make her directorial film debut with "Haimerican," a short film she also wrote and produced. The film will have its premiere at the Cannes International Pan African Film Festival in October 2020.
Barrett, who is Haitian-American, was born in Brooklyn and grew up in Montreal. She currently divides her time between Chicago and Los Angeles and is happily married to Gavin W. Barrett. Coming from a family of doctors, Barrett promised her parents she would get a nursing degree before pursuing an acting career. A registered nurse, Barrett now has the honor and pleasure of playing one on television.