NBC Insider Exclusive
Create a free profile to get unlimited access to exclusive show news, updates, and more!
Sign Up For Free to View
Chicago P.D.'s Showrunner Reveals Sean O'Neal Will Return Later This Season
She calls him the show's "most irredeemable person."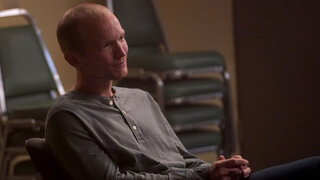 Chicago P.D..'s Season 10 midseason finale saw Upton (Tracy Spiradakos) finally solve the case that has been consuming her for weeks. In Episode 9's "Proof of Burden," after she and Voight (Jason Beghe) found a van full of missing underage girls, they can now prove that the chief's son, Sean O'Neal, was running a sex trafficking ring.
But in their pursuit of an arrest, they find the chief dead and Sean barely alive from a gunshot wound. Both Upton and Voight are clearly conflicted about saving the pedophile's life, but in the end they do, taking him to the hospital where they're told he'll make a recovery.
Showrunner Gwen Sigan calls Sean (played by Yellowstone's Jefferson White) "the most irredeemable person we could create" and broke down the decision to let his character live.
"Do you save the monster when you have the chance?" she tells NBC Insider. "It was a really interesting scene to me 'cause I think a couple seasons ago they probably both wouldn't have. They would have let him bleed out. But I think for Voight, he really made the decision to save him because of Hailey and because he could tell that Hailey was not going to in that moment. And he knew what that would do to her."
Sigan also confirmed to us that while the chief is actually dead (so no surprises ahead), White will reprise his role as Sean later on in the season. But she wouldn't spill which episode he'll appear in just yet.
"He is in jail, but he's still out in our universe," she says. "So it'll be an interesting fallout. You can do the right thing, but how is that gonna affect them and affect Chicago too? What does it mean for that character who's still alive and still the same person he was?"
Chicago P.D. Season 10 will return with new episodes on Wednesday, January 4. Get your fix by watching previous Chicago P.D. episodes now on  Peacock.