NBC Insider Exclusive
Create a free profile to get unlimited access to exclusive show news, updates, and more!
Sign Up For Free to View
This Violet and Gallo Moment in the Chicago Fire Finale May Hint at Their Future
Is Violet done with Hawkins?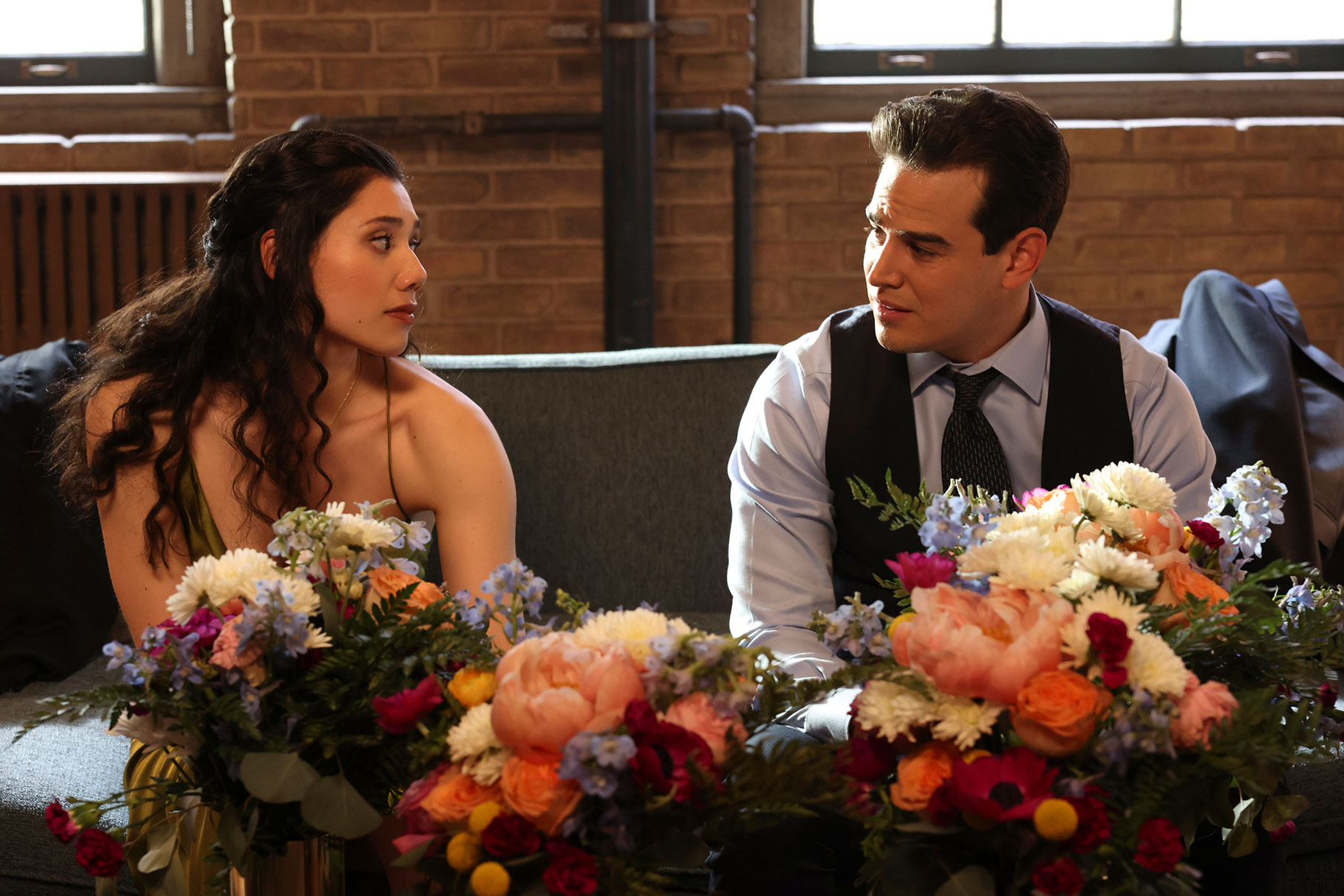 The Chicago Fire Season 10 finale gave updates on all the major couples. Stellaride (Miranda Rae Mayo and Taylor Kinney) is married! Brett (Kara Killmer) and Casey (Jesse Spencer) might be headed for a breakup. And it looks like Violet (Hanako Greensmith) could be done with Evan Hawkins (Jimmy Nicholas)—and setting her sights back on Gallo (Alberto Rosende). 
A few things happened in the season finale that suggest this. After Emma Jacobs (Caitlin Carver) showed her true colors on assignment, she fled Firehouse 51, effectively saving Violet and Hawkins from getting blackmailed out of their jobs. While reflecting on the situation with Gallo ahead of the Stellaride wedding, Violet said, "Thank God she showed her true colors because, honestly, I don't think Evan was 'gonna be able to do anything. You were right, you know? The whole relationship has been a mess for us professionally, and it took a personal toll too." 
To this, Gallo gave Violet a longing glance and his voice cracked a bit—seemingly out of nervousness—before saying, "There are things, emotions, that eclipse all common sense." 
And while dancing with Ritter later in the episode, Violet said, "Things with Evan have gotten so, so complicated, and maybe this isn't fair, but I can't help but feel like he should've done more to help [with the Emma situation]. That is yet another reason why you shouldn't date the boss." Then, she gave Gallo a sweet, knowing look. 
But what does this all mean? Are Violet and Gallo going to get together in Chicago Fire Season 11? The love triangle between the two of them and Hawkins has been on fans' minds for a while now. It seems Violet was set on Hawkins, but now she may be having second thoughts. 
In April, Chicago Fire executive producer Andrea Newman told Deadline that the love triangle is "still a tricky situation for all three of them." And it seems that's still the case going into Season 11. We'll have to wait until next fall, when Chicago Fire returns, to see what happens.