NBC Insider Exclusive
Create a free profile to get unlimited access to exclusive show news, updates, and more!
Sign Up For Free to View
Are Brett and Casey Headed for a Split on Chicago Fire?
The Season 10 finale didn't end on the best note for the couple.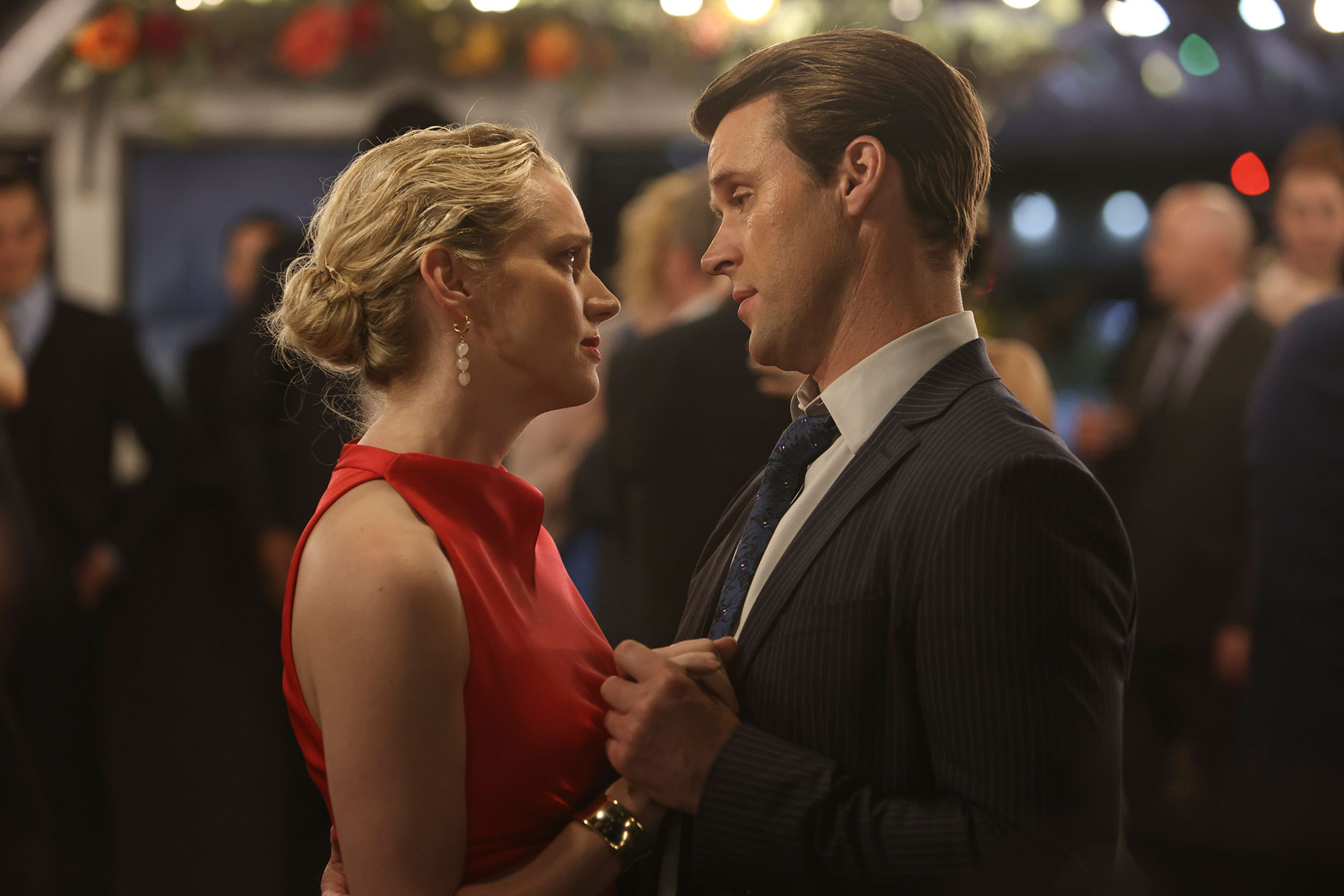 Stellaride officially committed to each other for life when they finally got married during Chicago Fire's Season 10 finale. But while Kelly Severide (Taylor Kinney) and Stella Kidd (Miranda Rae Mayo) said their "I do's," another couple may be on the rocks.
Fans were more than happy to see both Matt Casey (Jesse Spencer) and Sylvie Brett (Kara Kilmer) return to Firehouse 51 in the finale. Casey left Chicago during the series' 200th episode to move to Portland, and we haven't seen Brett since Season 10, Episode 15 when she took time off work to visit Casey after long distance was taking a toll on the love birds. 
While both were (respectively) the most supportive best man and maid of honor to Stellaride, a moment at the end of the finale raised alarm bells for Casey and Brett fans. And it all went down during a sweet dance at the reception. 
"I wish you could have stayed forever," Casey told Brett of their time together in Portland. She responded, "You made a beautiful life for yourself in Oregon, Matt. But it's your life, not mine. My 51 family is here. My work is here, my life is here. How much longer can we keep this up with so much time apart?"
His answer? "I don't know, but we're together tonight." 
So, did we witness a breakup? The easiest answer: Not quite. While there is clearly still love between the two, it's obvious that they (particularly Brett) are unsure of how they can both be fulfilled in their own lives but still stay together—all while on opposite sides of the country. Severide and Kidd's wedding clearly wasn't the place to talk out this glaring issue, but something tells us we'll learn Brett and Casey's fate in Season 11.
Chicago Fire will return to NBC on Wednesday nights in fall 2022. Watch Season 10 now on NBC.com.