NBC Insider Exclusive
Create a free profile to get unlimited access to exclusive show news, updates, and more!
Sign Up For Free to View
Patrick John Flueger Wants Burzek to Get Back Together on Chicago P.D.
"Me, the guy playing Ruzek, I kinda have to believe that that's where it's going," he told NBC Insider.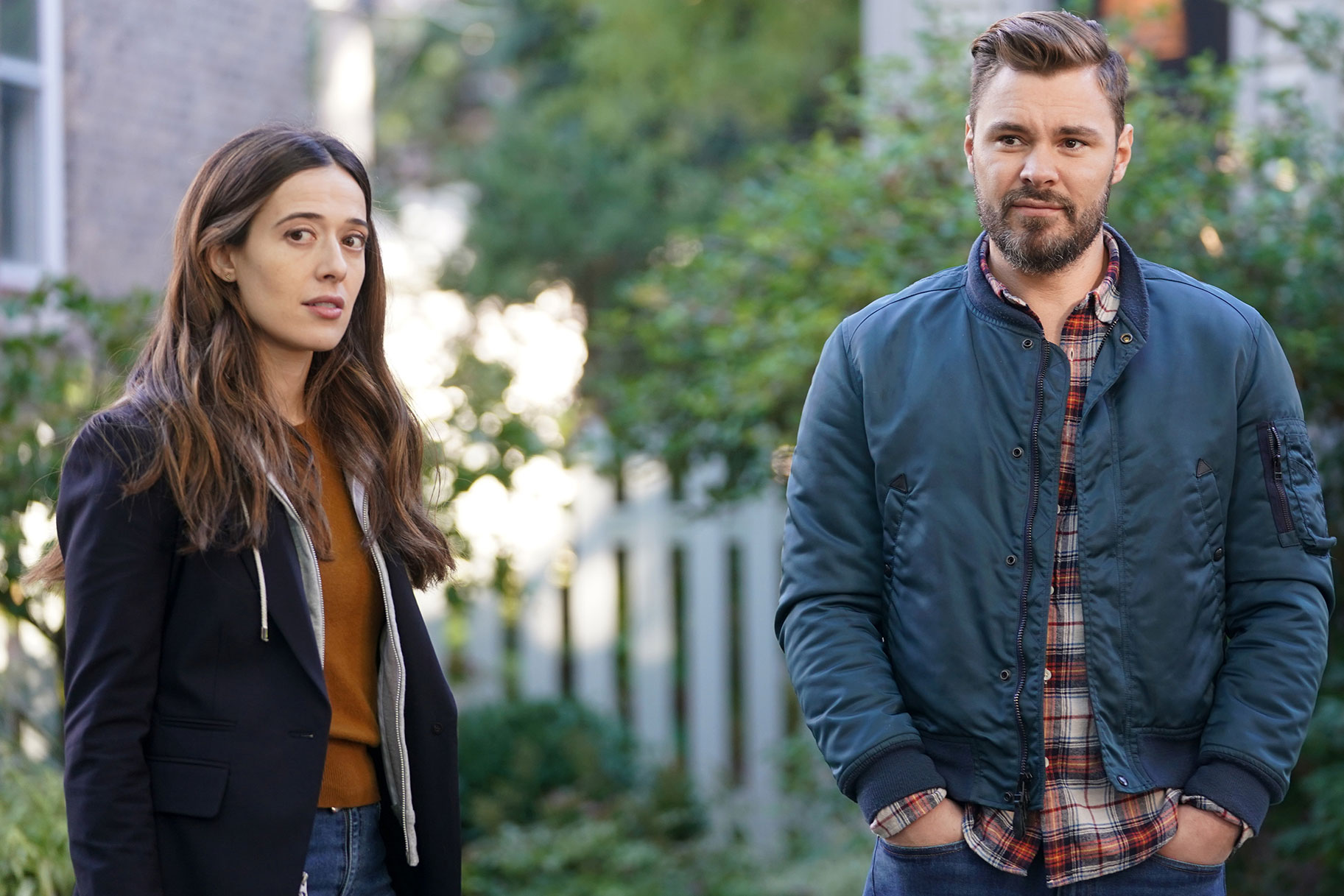 The Chicago P.D. Season 9 finale was action-packed, to say the least, bringing an unfortunate end to Voight (Jason Beghe) and Anna's (Carmela Zumbado) partnership. But with the events surrounding the unraveling of the Escano investigation, fans weren't able to get some much-needed closure when it came to Ruzek (Patrick John Flueger) and Burgess (Marina Squerciati).
The last episode that caught up with the exes was Season 9, Episode 20, titled "Memory," and it ended with Ruzek buying his father's house and offering it to a stunned Burgess for her and Makayla to live in—without him. But Flueger explained to NBC Insider that above attempting to fix his relationship with Burgess, the gesture was mainly for Makayla.
"It's a place for him, that house, whether he recognizes it or not," Flueger told NBC Insider. "He talks about it's this house flooded with light and a big backyard, and I don't know that those things are actually true. In reality, that's how he remembers it. That's his nostalgic view of the place, and I think he's got such good memories there that he wants to make sure that he shares it with this kid that he's just mad about. That he just loves to death... I think he just likes the idea of, without trying to sound misogynistic, that classic caretaker. If I can't be there every day, if you're not 'gonna have my last name, if I can't make decisions here or there that maybe I could at least share this part of myself with you."
As for the fate of Burzek's on-and-off romance? While we saw nothing resolved between the two in the finale, Flueger is convinced that the two cops are endgame.
"I don't know where the writers are 'gonna go with it, but me, the guy playing Ruzek, I kinda have to believe that that's where it's going," he said of the couple getting back together. "I think they have a lot of belief in each other. He's foregoing all other opportunities for relationships or even just, like, some camaraderie from the opposite sex to focus on this girl and this kid."
When speaking with TV Insider, Squerciati seemed to agree that all the former flames need is a little bit of time. "I think they've both adapted to each other, but I think there's still more—it's like they want to be together, and their puzzle doesn't fit perfectly. They need to adapt a little more and maybe even go away from each other a little bit to dull the edges or sharpen corners in order to fit together. But I do ultimately think that they belong together, just not quite yet."
So, with a possible Burzek reunion in the books, Season 10 can't come soon enough.
Chicago P.D. will return to NBC on Wednesday nights in fall 2022. Watch Season 9 now on NBC.com.