NBC Insider Exclusive
Create a free profile to get unlimited access to exclusive show news, updates, and more!
Sign Up For Free to View
This 'Semi-Naked' Hint Had Patrick John Flueger Thinking Burzek Would Reconcile
The actor, who plays Ruzek on Chicago P.D., opened up to NBC Insider about all things Burzek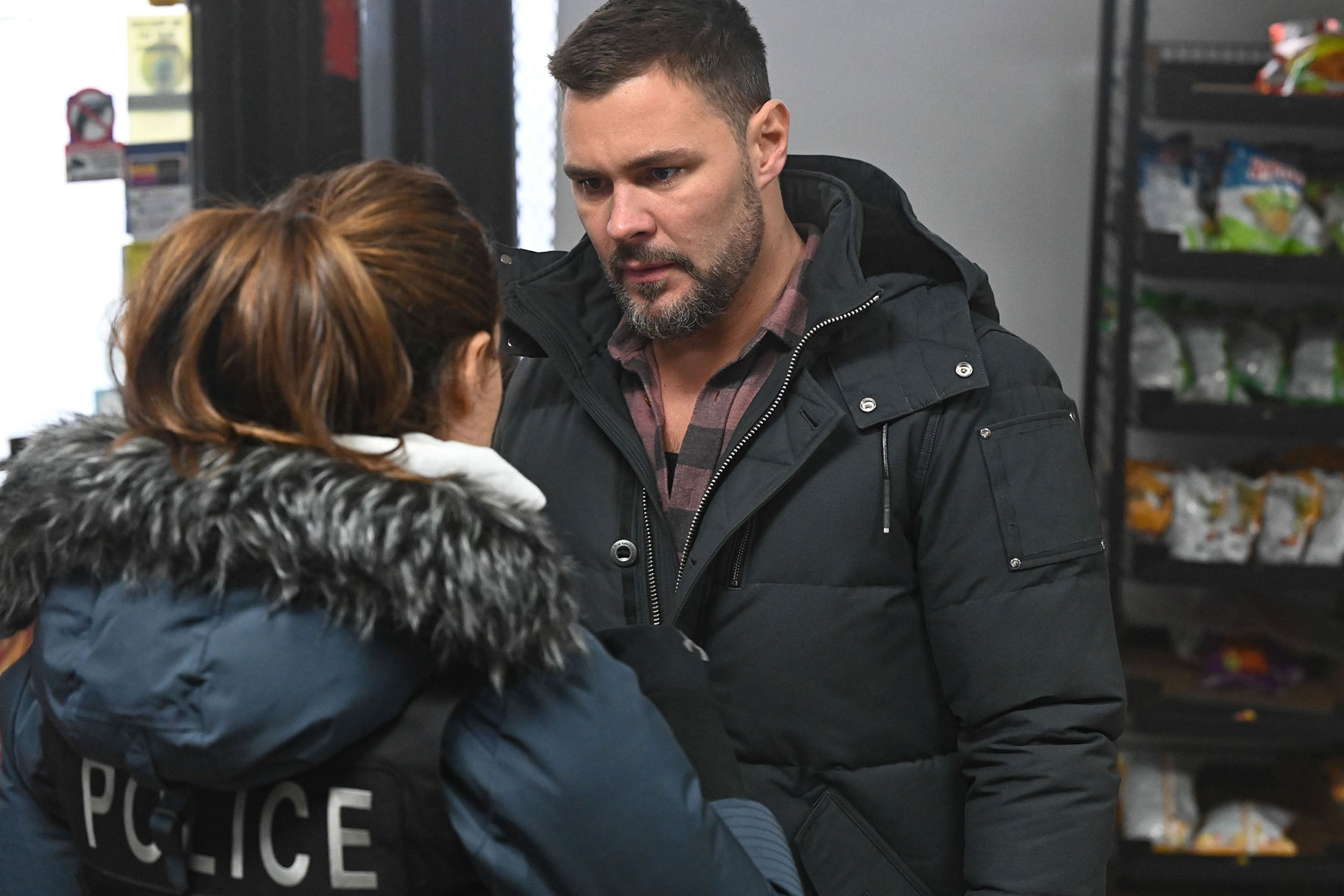 In case you missed it, Chicago P.D. fans, Adam Ruzek (Patrick John Flueger) and Kim Burgess (Marina Squerciati) are officially back together after 10 seasons worth of ups and downs in their romance.
It seemed that all they needed in the end was...therapy. After weeks of attending for her PTSD, Burgess brought Ruzek along for a session at the instruction of her therapist in "Out of the Depths" (Season 10, Episode 17). Conversation inevitably came to their relationship status, which led to the duo opening up to one another.
"Maybe there were some times where I felt more, wanted more, and she didn't feel the same way or want the same things. But you adjust, I adjust, we adjusted and work through it," Ruzek said.
Burgess responded, "I haven't ever not felt...It's not that I didn't feel the same way that he did. I did, I always have. I just couldn't, I couldn't...I was just too." But she was unable to get the words out.
Later on at home, she continued her thoughts."I was too scared and numb," she said. Those seemed to be the magic words because the couple soon indulged in a steamy kiss, which led to an even steamier hookup.
And while fans may have been worried that it was all just a one-time thing that was too good to be true, Burzek eased all our concerns during the morning after in "You Only Die Twice" (Season 10, Episode 18).
"I don't want this to just be, you know...," Ruzek says, hinting that he wants more from their rekindled relationship.
"Me neither," Burgess responds.
"It feels different," he says back.
NBC Insider chatted with Flueger about this pivotal scene, everything Burzek, and what's next for his character. Read on. 
NBC Insider: How and when did you find out that Burgess and Ruzek got back together this season?
Patrick John Flueger: How did I find that out? Well, we were given a message that we, um, you know, that we should prepare to be semi-naked [Laughs].  So I think it was probably a week or two before. I didn't know exactly what was going on, but you know, it was a solid clue about what was going to happen.
So thank God they let us know. I mean, I didn't do exactly what I wanted to do with the old bod, but, you know, whatever. I tried.
When you read the scene, and you finally saw how it would happen, what was your reaction?
I thought it was written beautifully. We talk a lot on the show. Which, you know, that's the show, it's a procedural. But [it was] more quiet than it was talking. That's what I liked about it. I just thought it was simple, and people are kind of saying half-sentences, and I think that's realistic. When you know somebody that well, when you've loved that someone, that way, that hard for so long, you don't have to finish sentences for them to know what you're saying.
It seems like the therapy session was the final push Kim needed to take that step, too.
Sure. And I think maybe they both surprised each other within the therapy session. As far as Ruzek's concerned, thank God he went. Because they could have just gone to dinner and had fun, but instead they went and actually had a real talk.
I feel like he's always kind of kept how he feels pretty close to the vest and [was] kind of taking a step back over and over and over again. I don't know if that makes him strong or if that makes him weak, but [therapy] was like someone was actually asking him, "What was going on with you?" I think he's tried harder than he gets credit for, but I think he's always willing to kind of take a backseat if it feels like it's best for her or for their friendship going forward. I think it was a neat thing to have someone just simply ask, "What do you mean? What are you trying to say?  Where do you stand?"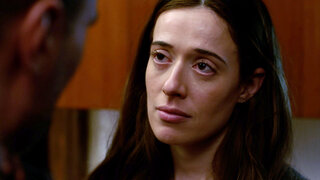 Why do you think Burgess and Ruzek are right for one another?
Marina's one of my best friends, and it's like we balance each other out. With our performances, I think we do have good chemistry onscreen. If I'm going to toot my own horn, I will toot the horn that Marina Squerciati and myself have good chemistry onscreen.
But with Burgess and Ruzek, I think it's just they balance each other out.  They just collectively calm each other down and validate each other's strengths and make up for each other's weaknesses.
Are we going to see them stay together at least through the end of Season 10 so fans can chill out a little bit and take this all in? Or is there more drama coming?
If Instagram comments are any indication, most of the fans are, like, "Just leave them alone!" [Laughs] So I think that we've got enough opportunities for drama on our show that maybe you'll actually be able to see two people just kind of be happy together.
[Marina and I] have definitely both told the writers—and we can tell them anything we want, but it doesn't mean they're going to listen—that if they break us up again, please, let's not try this again because it's too much. But I think it's in a good place.
What can you tell us about what's next with Ruzek's undercover storyline with the Becks?
It's this odd thing. Being undercover, that kind of stuff was something that he always loved, but this one has become so complicated.
He's with this young woman that I think he cares for and can see needs help, and she has a young son that I think he cares for. He has been told nothing but lies his entire life other than what he hears from his mom, who only has so much power to tell him the truth. That duality is not fun [for Ruzek], especially when he wants to go home, when he's got a daughter, and he's got this this woman that he's rekindled his romance with.
It's like partying in Vegas when you're in your 20s. It sounds awesome, [but] you just kind of grow out of these certain things, and you realize what's important. I think he's exhausted, and I think it's starting to wear on him that what he's undercover for, it's not for one individual. It's for this possible mass attack. So I think it is weighing on him as things go forward. 
Watch Chicago P.D. on NBC Wednesdays at 10/9c and the next day on Peacock.