NBC Insider Exclusive
Create a free profile to get unlimited access to exclusive show news, updates, and more!
Sign Up For Free to View
Jesse Spencer Reveals His Favorite-Ever Chicago Fire Scene—And It's With Severide
Do you remember this scene? Because Matthew Casey definitely does!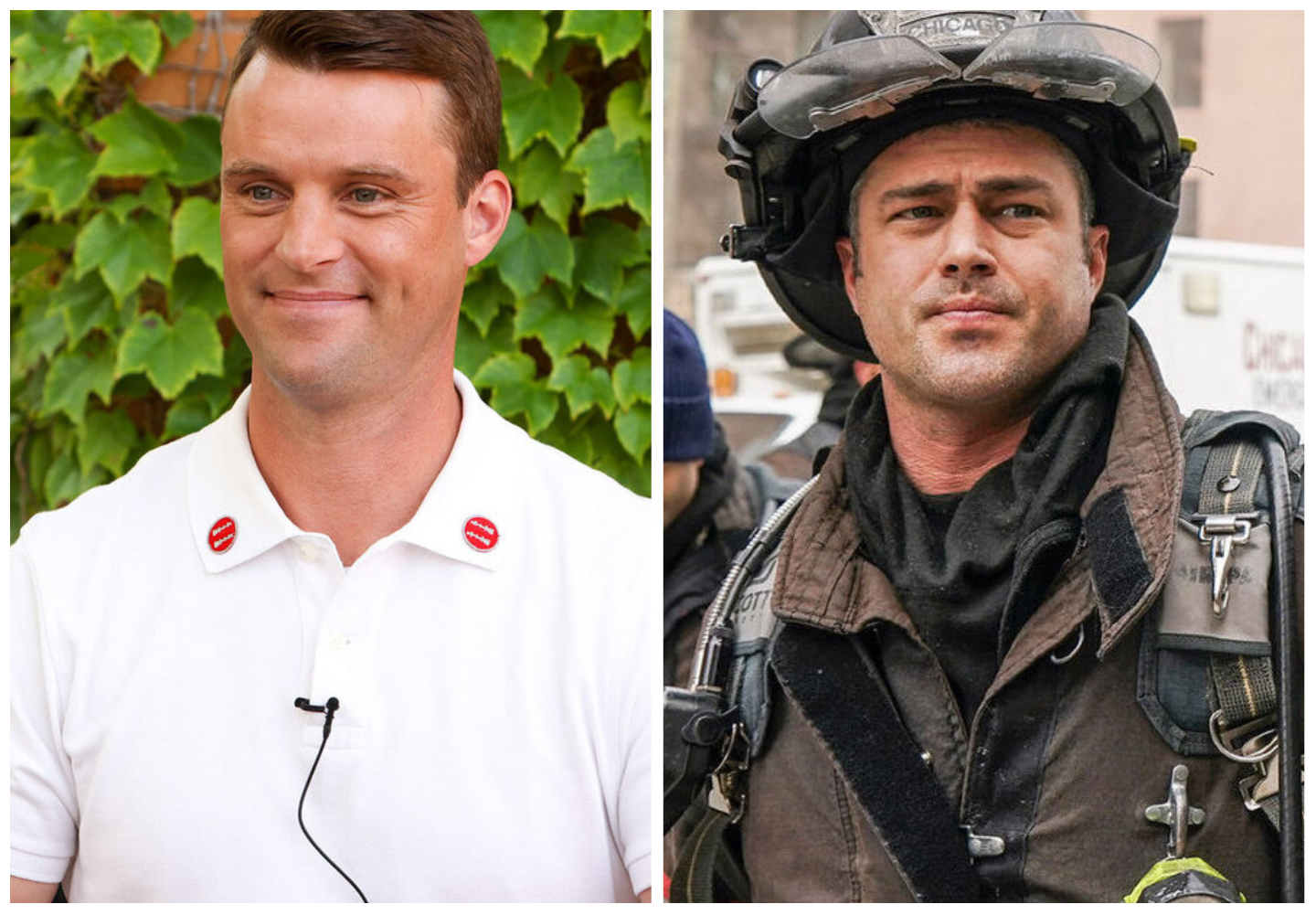 Matt Casey—played brilliantly by Jesse Spencer—was a part of the Chicago Fire family from the jump. He starred on the show from Season 1 all the way to Season 10, and his absence is felt in every episode. 
That's why fans were so excited to see Casey return in Season 11, Episode 18, which aired April 5. For now Spencer is only slated to reprise Casey this one episode—but fans are crossing their fingers for more appearances down the line. 
In any case, this brief but memorable return is enough cause to go down memory lane. In an interview with NBC Insider, Spencer opened up about his time on Chicago Fire—including the one scene he still holds in high regard to this day. Hint: It's with Severide (Taylor Kinney). 
"There are so many [great scenes]," Spencer says. "Some I've even forgotten. I've flicked back onto old episodes and watched a scene and thought, 'I do not remember even vaguely shooting this scene.' The show's gone for 10 years, so that's a feat all on its own. But the first scene that pops into my head is Casey and Severide jumping off the building when a roof exploded behind them. I don't think you can get any more iconic Chicago Fire than that." 
Spencer is talking about a scene in Season 6, Episode 1 ("Law of the Jungle"). In it, Severide and Casey are closing a gas line on the roof of a burning building. Once they let go of the line, an explosion occurs. So, of course, they decide they need to jump off the roof into the Chicago River. 
Interestingly, this is also Kinney's favorite scene from the series. "They both jump off, a big fireball explodes," Kinney recalled in a video for NBC. "It's one of the best memories I've had in the last 10 years."
So...might Spencer be down to make more memories as Casey on Chicago Fire? When asked if he'd be open to returning, the actor quite literally said he keeps the door open. 
"The idea when I left the show was that if it was appropriate and it would work with the storyline they wanted to do, I would be open—and they would be open—to bringing Casey back," he tells NBC Insider. "The storyline [in Episode 18] does allude to Casey sort of eyeing whether he could actually move back to 51. Can he potentially, in the future, rekindle his relationship with Brett [Kara Killmer] and start that fire again? We're 'gonna have to see. Casey's looking at it; it's a potential thing, but we just don't know right now. We'll leave that to the future. We'll throw it to the gods and see what they say." 
Watch Chicago Fire on NBC Wednesdays at 9/8c and next day on Peacock.