NBC Insider Exclusive
Create a free profile to get unlimited access to exclusive show news, updates, and more!
Sign Up For Free to View
This Video Proves Ice T's Mini-Me Daughter Is Following in His Acting Footsteps
It looks like another star is born! Watch Law & Order: SVU Thursdays at 9/8c on NBC.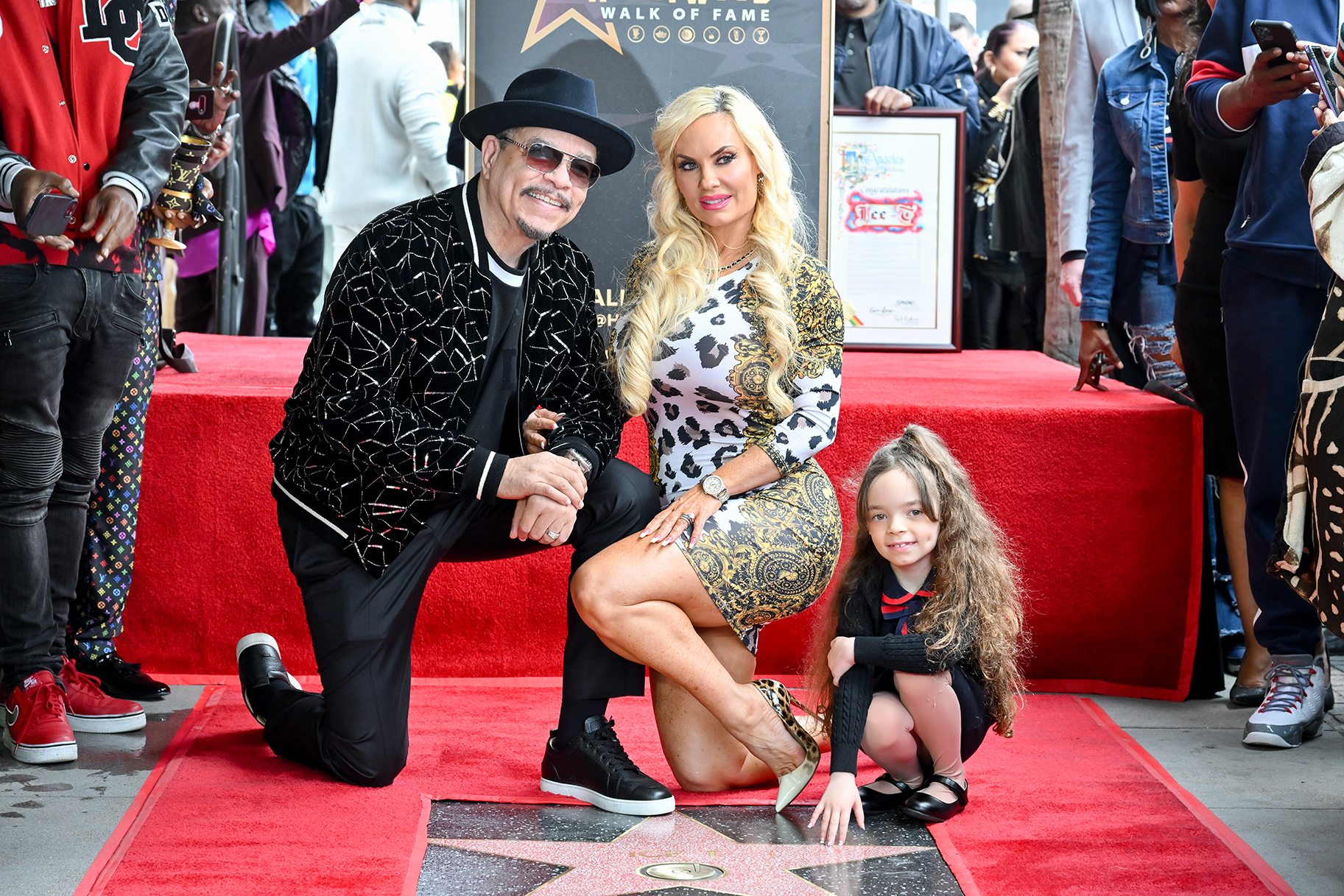 When Ice T isn't putting perps behind bars or brushing shoulders with Olivia Benson (Mariska Hargitay) as Fin on  Law & Order: Special Victims Unit, you can bet he's spending time with his family and loved ones. And it looks like Ice T's talent runs in the family. Ice T's wife, Coco Austin, recently posted an adorable video of their daughter Chanel, 7, perfectly acting out a sound on TikTok. (Ice T and Austin had Chanel in 2015 after 14 years of marriage.) 
With audio from the musical Heathers, Chanel acts out a hilarious scene, and already, you can tell the young girl is a star in the making. We know Ice T is proud!
Coco was keen to comment on her daughter's impressive performance. "Future actor and director.. So much passion in this kid #cocoandchanel #icet #tiktok #follow #icelovescoco," Austin captioned the sweet video. Somebody call Spielberg!
Ice T is a family man through and through, eagerly bringing his crew to his Hollywood Walk of Fame acceptance ceremony in February 2023. Ice T's family beamed with pride for his outstanding list of musical accomplishments, with many of Ice T's Law & Order companions in attendance, too. 
Hargitay gave a heartwarming speech at the event, telling her longtime SVU co-star, "Ice, the reason you're here, and the reason you have fame in my heart is because you are the O.G. of friendship. You are my real deal, my true blue, authentic, unshakable friend, and I cannot tell you what that means to me." 
Because Chanel seems to be following in her father's footsteps, Ice T is there to capture all those joyful moments on camera. We all know a dad who can't stop taking pictures, and it turns out, Ice T is adorably one of them! 
"I'm taking a lot of pictures. I'm that same guy that you go, 'Oh, my daughter…' and before I know it I'm showing you pictures," Ice T told People. "I said that I'm not going to be that guy, but now I'm just like, 'Wait, look,' and, 'Wait, look at this one,' and, 'Wait a minute, hold up.' You can't help it. You're just happy."
Watch Law & Order: Special Victims Unit Thursdays at 9/8c on NBC and the next day on Peacock.