NBC Insider Exclusive
Create a free profile to get unlimited access to exclusive show news, updates, and more!
Sign Up For Free to View
Brian Tee Reveals What Chicago Med's Choi and April Are Doing—And If They're Parents
"I think, in a sense, they were always meant to be," Tee tells NBC Insider while chatting about Chexton.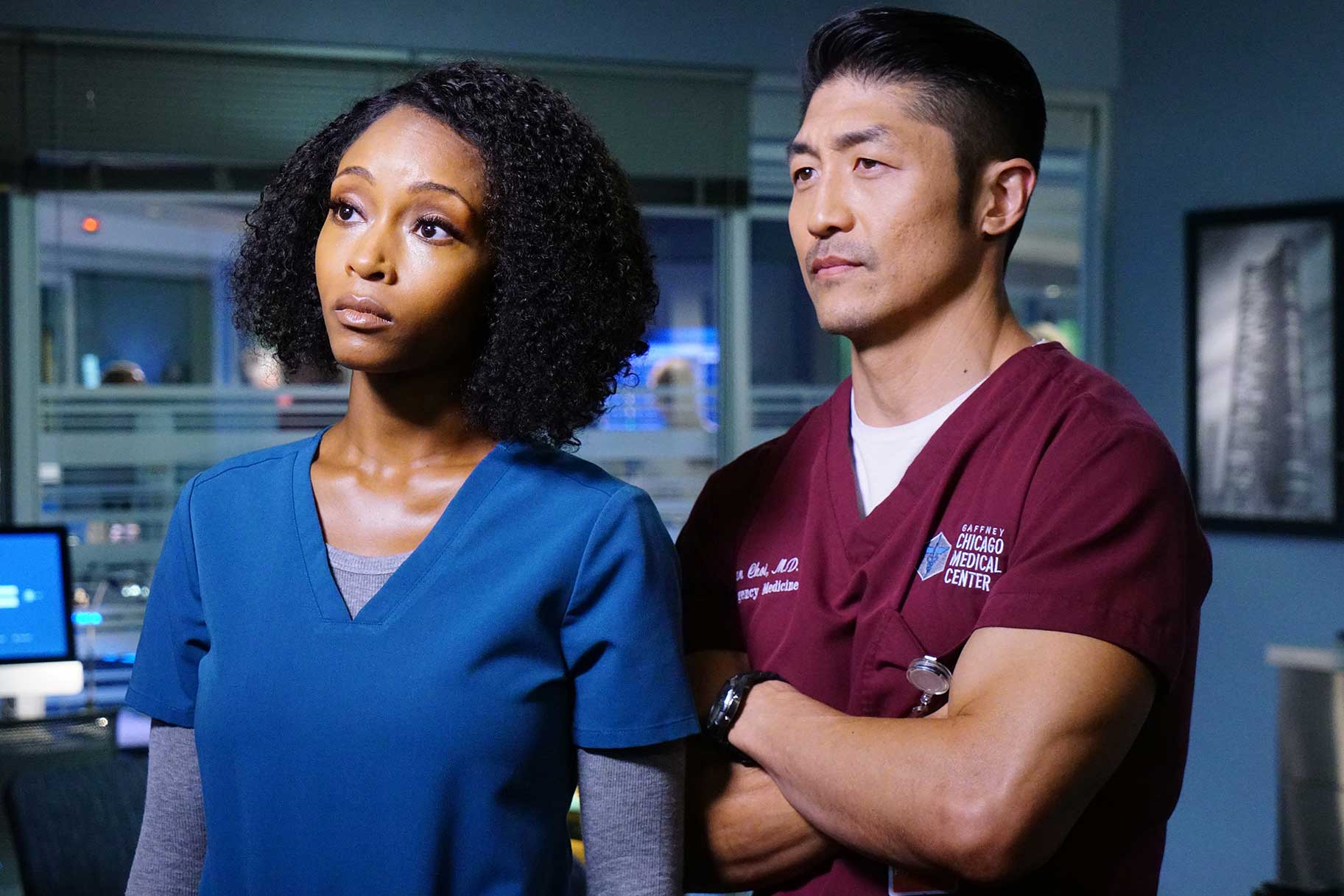 There are many heartwarming relationships on Chicago Med, but most pale in comparison to the iconic one between Brian Tee's Ethan Choi and April Sexton (Yaya DaCosta). 
Choi and April's on-again, off-again relationship was a touching emotional plot line for many seasons on Chicago Med. After April left the hospital in Season 6, many fans lost hope of a happily ever after with Choi. But it all came to a head in Season 8 when April returned, and the Chexton reunion became a reality.
Choi and April needed time to mature on their own before they could make their relationship work, but once they reunited, they quickly realized they only became more perfect for each other during their time apart. In the midseason finale, April and Choi got married and made the decision to launch a mobile clinic together to serve underserved communities in Chicago. They haven't graced our screens since then. 
So, what is the couple up to now? NBC Insider chatted with Tee about this exact topic, including whether or not kids are on the horizon. "Yeah, absolutely! I mean, they talked about kids very early on," he said. 
"I think they're both in a wonderful place where they're ready for each other. I think, in a sense, they were always meant to be," he adds. "And timing is everything, but I think people evolve and change. And in certain instances, they evolve and change for the better for each other in certain times of their life. And this is their moment to be together."
Tee says April and Choi have always been heading in the same direction. 
"I think, in that process, they share many aspects of wanting to help and heal," Tee tells NBC Insider. "And taking this mobile clinic on, I think they work wonderfully together, as you've seen over the course of the seasons, and continue on this path to help the underserved while creating a wonderful family for themselves together."
Tee actually returned to Chicago Med later in the season (behind the camera) to direct an episode. "It's been something that I've been aspiring to do for, what I would say, since the start of Chicago Med," he says.
That career milestone, he explains, was made even more significant because it happened on a show he called home for so many years. 
"It's a little more special, especially when you've been with this particular group of people for so long," Tee reflects. "It makes certain moments, and I'll even say as small as certain takes, that much more fulfilling because you're doing it with your friends. You're doing it with the people that you love."
Watch Chicago Med on NBC Wednesdays at 8/7c and the next day on Peacock.