NBC Insider Exclusive
Create a free profile to get unlimited access to exclusive show news, updates, and more!
Sign Up For Free to View
How Jimmy Nicholas Stole (Then Broke) Hearts as Chicago Fire's Evan Hawkins
The paramedic chief was a fan favorite heartthrob before he was taken from the One Chicago universe too soon. 
Chicago Fire's Evan Hawkins, played by the talented Jimmy Nicholas, was a beloved member of Firehouse 51 until he was torn from our television screens too soon. 
Evan quickly became a big part of Firehouse 51's success and swept into fans' hearts as the love interest of Violet Mikami (Hanako Greensmith). Violet and Evan's Chicago Fire relationship was as swoon-worthy as they come — but was sadly, cut short in a fiery moment that shed a stark light on the sacrifices first responders make each day.
Below, look back at some of Evan's Chicago Fire highlights, learn how he died, and check in on everything Nicholas has been up to since his One Chicago tenure. 
When did Evan Hawkins join Chicago Fire?
Evan Hawkins received a lukewarm One Chicago welcome in Chicago Fire Season 10, Episode 2 ("Head Count"). He was a Paramedic Field Chief who followed in his father's footsteps, meaning he always took his job very seriously. Upon entering the Chicago Fire landscape, Evan was incredibly professional and diligent, boasting a stoic demeanor that often made him seem too bureaucratic to his colleagues. 
RELATED: The Most Devastating Deaths on Chicago Fire Across All 11 Seasons
Evan's no-nonsense approach created friction within the firehouse, but they soon learned he was simply playing by the rulebook. His tendency to be overly critical led him and Sylvie Brett (Kara Killmer) to butt heads when he rejected her paramedicine program in Season 10, Episode 3 ("Counting Your Breaths"). Over time, though, he started to thaw around his fellow firefighters, approving and endorsing the program in Season 10, Episode 9 ("Winterfest").
Evan Hawkins and Violet Mikami began dating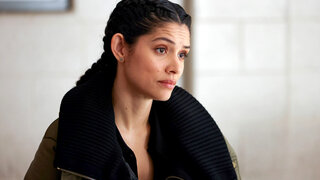 Evan's role as the head of the paramedic department quickly led him to Violet. The smitten first responders instantly clicked, but their working relationship initially caused hesitance between the pair.
At a certain point, hiding their affection became useless, and they sealed their affection with a kiss in Season 10, Episode 12 ("Show of Force"), hooking up later that night. 
Despite their chemistry firing off on all cylinders, Violet felt their time together could spell trouble for their careers. Evan protested against Violet's hesitations, explaining that they were "good trouble," and eventually, Violet admitted she agreed.
The two became official in Season 10, Episode 13 ("Fire Cop"). 
Violet Mikami and Evan Hawkins had two major rough patches
But Violet was proven right: Evan's supervisory role in the district put their relationship under a microscope. In Season 10, Episode 14 ("Keep You Safe"), Evan was given a formal warning for showing favoritism to Violet, which led to Evan to ask for space to gain his bearings — but of course, they got back together. 
They hit a major bump after Violet's backstabbing, temporary then-partner, Emma Jacobs (Caitlin Carver), attempted to blackmail Evan into giving her Violet's job by threatening to file a negligence report against Violet. Despite Emma telling him she'd get witnesses involved if he tipped Violet off, he couldn't help but tell his girlfriend in Season 10, Episode 21 ("Last Chance"). Emma ultimately tried to blackmail him into firing Violet, forcing Evan to talk to his superiors to save his girlfriend's position.
Emma later ended up crumbling under the pressures of a dangerous call, fleeing the scene in front of the entire squad while Violet remained cool under pressure and saved the patient. It was the end of Emma's time at Firehouse 51.
Evan's choice, however, didn't come without consequences: He was told he was being transferred.
Regardless of the pending distance, Evan felt it would a positive change because it meant he and Violet could thrive in their relationship without the pressures of him being a supervisor. Sadly, they never got that far. 
How Did Evan Hawkins Die on Chicago Fire?
After Firehouse 51 was called to a burning theatre in Season 11, Episode 3 ("Completed Shattered"), they spotted civilians attempting to escape. Evan — then in his last days in Chicago — was along for the call and, during the chaos, spotted a civilian struggling to flee from the building.
He ran to help the person navigate a way out but, before they could escape the inferno, they were both crushed by falling rubble. Despite Violet's efforts to resuscitate him, Evan succumbed to his injuries and passed away. 
RELATED: Hanako Greensmith Opens Up About Violet's 'Massive' Loss on Chicago Fire
Violet was shattered by the blind-siding death, and spent much of Season 11 of Chicago Fire rattled as she processed the trauma of losing her boyfriend. The ordeal's sole silver lining came with the news that the civilian Evan sacrificed his life to save was able to be revived later on in the hospital. 
Why did Jimmy Nicholas leave Chicago Fire?
NBC Insider interviewed Nicholas following the shocking death, chatting about the legacy of Evan Hawkins on Chicago Fire. While Evans' death was designed to paint a realistic picture of the immense sacrifice firefighters make each day, it was no less heartbreaking for Nicholas to shoot those final moments. 
RELATED: Jimmy Nicholas' Post-Chicago Fire Life Is Ripped, Sweaty and Shirtless: See Pics
"I've been super thankful for the support throughout my time [on Chicago Fire]. I've just felt only support, and that's a very rare thing in the business, to feel pure love from fans. That's not normal at all, so I need to soak this in and be grateful. But then, obviously, it's incredibly sad..." Nicholas told NBC Insider in April. "I am grateful to the showrunners and the writers because I had a little bit of time to say my goodbyes and really soak in my final days. With a lot of things in life, you don't get goodbyes like that."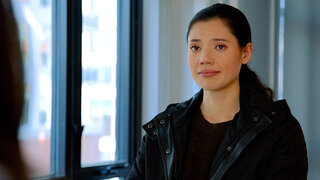 Jimmy Nicholas' (a.k.a. "Jimmy Nicks") Life After Chicago Fire
Since leaving Chicago Fire screens, Nicholas has appeared in several must-see projects. Besides guest starring in a Season 4 episode of FBI: Most Wanted, Nicholas is also the proud host of the film and sports podcast Everything But the Kitchen Sink. 
When he's not on camera or recording his podcast, Nicholas is a fitness aficionado. In June 2023, Nicholas competed in the Hyrox World Championships in Manchester, U.K., sharing pictures of the glorious weekend on his Instagram.
Nicholas is also a coveted SoulCycle instructor in New York City, leading several classes and thrilling workouts. What better way to feel the burn than by taking a fitness class with a Chicago Fire heartthrob?
RELATED: Chicago Fire Season 12: Premiere Date, Cast, Photos
"Jimmy's class is a collision course of athletics and art. Growing up on the football field and the basketball court, Jimmy has an undying love for competition, fitness, and pushing limits," the SoulCycle website boasts. "As an actor, his love for storytelling, music, and performance dares his class to have fun. You won't find obstacles in his class — only opportunities."