NBC Insider Exclusive
Create a free profile to get unlimited access to exclusive show news, updates, and more!
Sign Up For Free to View
Why Simon Cowell Was 'Angry' After Tom Ball's Golden Buzzer Audition
The Britain's Got Talent runner-up put his own spin on Simon & Garfunkel's "The Sound of Silence."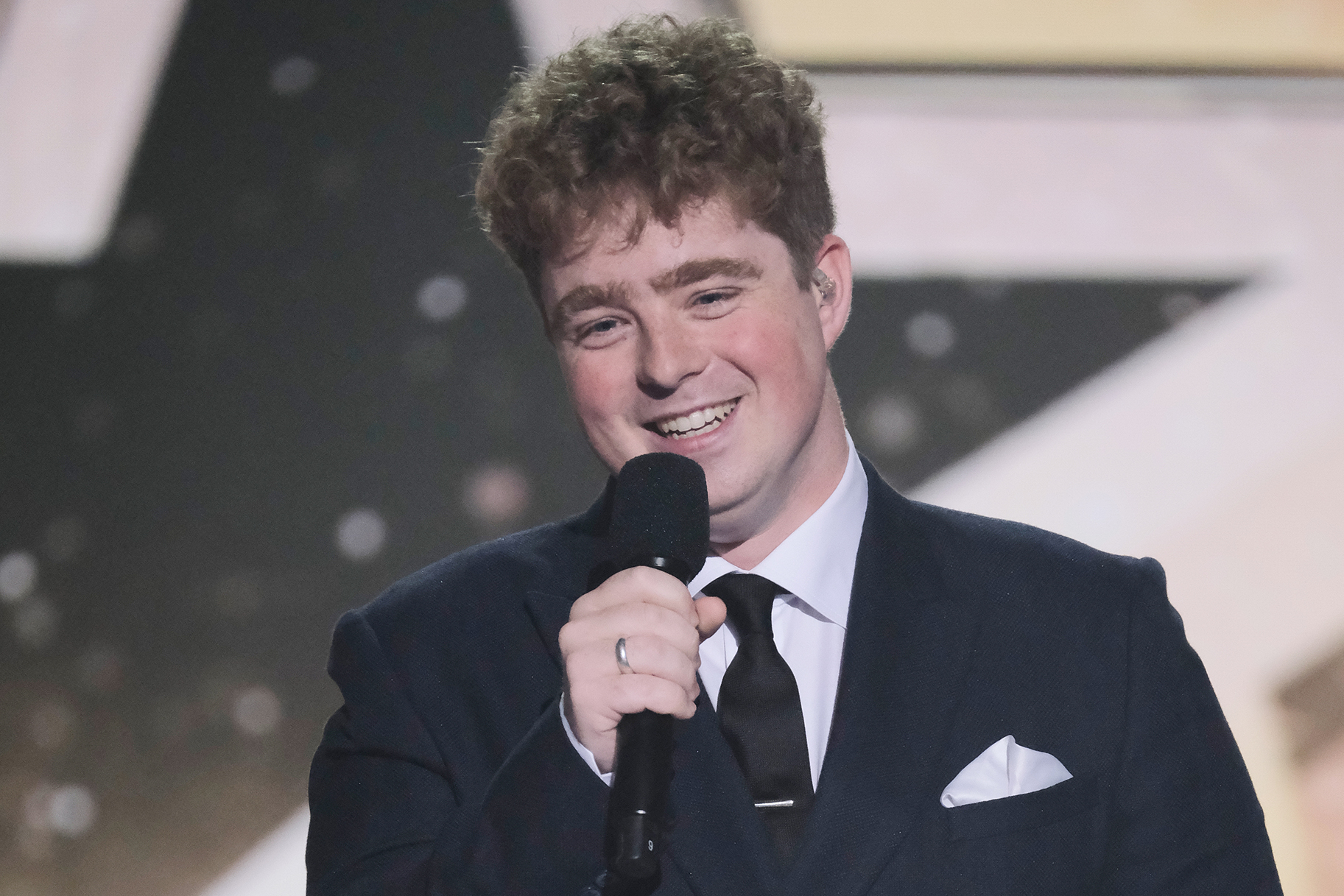 The Group Golden Buzzer has officially made its mark on America's Got Talent: All-Stars.
During the show's fifth round of Auditions, Host Terry Crews and the Judges—Howie Mandel, Heidi Klum, and Simon Cowell—all made the collective decision to award Tom Ball with the honor. The teacher from Burgess Hill, U.K. was the runner-up on Britain's Got Talent Season 15. He earned second place behind the season's winner, stand-up Axel Blake (who also performed during this week's AGT: All-Stars) and was taking another shot at earning the ultimate prize.
"Being here is my second chance," Ball said. "Being against winners I think is nerve-wracking, of course, but it does push me further. It makes me want to win it, as well."
Tom Ball "Sound of Silence" video:
The 25-year-old vocalist took a chance by choosing Simon & Garfunkel's 1964 folk rock classic "The Sound of Silence." However, his impressive rendition of the hit earned a standing ovation from the Judges and the crowd. Cowell even confessed he believed Ball could have won his season of Britain's Got Talent with the performance.
"Tom, I'm actually angry about something," Cowell said, going on to compare him to a BGT legend. "I wish this was the first time I'd ever heard Tom, in a weird way. You're like Susan Boyle's grandson because what you do is not what we expect. For me, this is the best performance I've seen all series."
Mandel said, "You're only 24 years old and Simon & Garfunkel are a lot older than that. But you do it so right. You're really amazing."
Klum called the singer "outstanding" and "larger than life."
"I mean, you can hit all the notes," she continued. "You have the pipes for it. I thought it was amazing."
It was then that they all chose Ball for the Group Golden Buzzer, sending him straight to the Final alongside fellow Golden Buzzer earners Aidan McCann, Mike E. Winfield, the Detroit Youth Choir, and Light Balance Kids. They'll also be joined by the Superfan voted Ana-Maria Margean, Power Duo, Avery Dixon, Aidan Bryant, and the Bello Sisters
"I really can't talk," Ball said about his spot in the Finals. "I'm a little bit lost for words. It's amazing."
Watch AGT: All-Stars Mondays at 8/7c on NBC and the next day on Peacock.