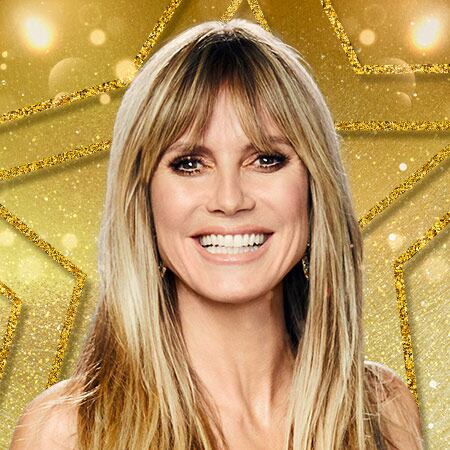 Heidi Klum
Judge Bio
Heidi Klum serves as a judge on NBC's midseason hit series "America's Got Talent: The Champions."
Klum has taken many directions over the course of her lengthy career. As an entrepreneurial businesswoman, fashion designer and reality television mogul, Klum has made a great impact for numerous clients in the fashion, beauty and tech industries. She has appeared on the covers of pop culture mainstays, including the Sports Illustrated Swimsuit Issue.
 
Klum was host, co-creator and executive producer of "Project Runway" for 16 seasons. Under her tenure, the show received 14 consecutive Emmy Award nominations for Outstanding Reality Competition program - the second-most nominations in the category's history - and in 2013, she won an Emmy as Outstanding Television Host. She also hosts and executive produces Germany's "Next Top Model," a runaway hit in its country for 13 seasons.
She is also the executive producer and host of "Queen of Drags," which recently premiered in Germany, alongside drag queen Conchita Wurst and German singer Bill Kaulitz of the band Tokio Hotel.
This past June, Klum announced her most recent endeavor alongside Tim Gunn as co-creator, host and executive producer of Amazon Prime Video's new fashion competition series "Making the Cut," which will premiere in 2020. Twelve talented designers will compete to take their fledgling brands to the next level and looks will be shoppable on Amazon.
Klum has written the lifestyle book "Body of Knowledge: 8 Rules of Model Behavior" and released two books, "Rankin's Heidilicious" and "Heidi Klum by Rankin," which feature some of her favorite photos taken by the world-renowned photographer Rankin.
Her numerous other ventures include being creative director of the lingerie collections Heidi Klum Intimates and Heidi by Heidi Klum, and a swim collection that launched globally in 2016 called Heidi Klum Swim. She has also appeared in campaigns for Diet Coke, Ann Taylor, Dannon, Carl's Jr., Clear Scalp & Hair Beauty Therapy and Dr. Scholl's DreamWalk Insoles.
Klum's modeling career began in her hometown of Bergisch Gladbach when she won a national model search. Klum then signed with an agency, and her modeling career officially took off. She has been featured in all of the top fashion/beauty and lifestyle magazines, including Vogue, Elle, Marie Claire, Harper's Bazaar, InStyle, Good Housekeeping, Maxim, ID, W, Cosmopolitan, Shape, Glamour, Forbes, Allure, GQ, Esquire, Town & Country, Redbook, Better Homes & Gardens, Arena, Mademoiselle, Lucky, Self, British GQ (for which she was named "Woman of the Year" twice in a row), Vogue (French, British and German), German Elle, Harper's Bazaar Germany, Delta's Sky Magazine, American Way, Fitness, Dutch, New Woman and Grazia magazines. Klum has shot campaigns for clients including McDonald's, Diet Coke (for which she was the spokeswoman for the Red Dress/Heart Health initiative for four years), Volkswagen, LG, H&M, Nike, American Express, Target, Express, Liz Claiborne, WIX.com, Lenscrafters, Siemens, Givenchy, Nine West, INC, Finesse, Braun (for which her legs were insured for over $2 million!) and the prestigious Pirelli Calendar. One of Klum's first big breaks as a model was walking in Victoria's Secret's widely viewed runway show and later serving as host of the CBS broadcast special. Klum also starred in the infamous "Guitar Hero" campaign, which received millions of views on YouTube.
 
Klum's acting appearances include "The Devil Wears Prada," "Blow Dry," "Ella Enchanted," ABC's "Spin City," a guest role on HBO's "The Life and Death of Peter Sellers" as Ursula Andress, "How I Met Your Mother," "Parks and Recreation," "Sex and the City," PBS' "Sesame Street" and a voiceover for "Hoodwinked Too! Hood vs. Evil" as Heidi the Yodeler. She hosted the 60th Annual Primetime Emmy Awards and has hosted various specials for MTV, TNT and CBS, including "Clash of the Commercials" in 2011 and 2012. She also swam with sharks for an episode for Discovery Channel's popular "Shark Week" and hosted Lifetime's "Seriously Funny Kids." In addition, she appeared as villainess scientist Katya Nadanova in the bestselling James Bond 007 videogame "Everything or Nothing."  Klum has appeared on over 100 talk shows, including "The Tonight Show Starring Jimmy Fallon," "Today," "Good Morning America," "The Late Late Show with James Corden," "Late Night with Seth Meyers," "The Ellen DeGeneres Show," "Jimmy Kimmel Live!," "The View," "Live with Kelly and Ryan," "The Tonight Show with Jay Leno," "The Late Show with David Letterman" and more.

As a testament to Klum's place in pop culture, Mattel created a Barbie in her likeness as part of their Blonde Ambition Collection to celebrate blondes in fashion and entertainment. Additionally, Klum is featured independently and as part of the "Project Runway" experience at the iconic Madame Tussauds Wax Museum in Berlin and New York City.

Klum's charity involvements include work on behalf of such organizations as UNICEF, Children's Hospital Los Angeles, the American Red Cross (as part of its Celebrity Cabinet), God's Love We Deliver, amfAR and the Elizabeth Glaser Pediatric AIDS Foundation. Klum also appears in PSAs for Stand Up to Cancer.

On downtime at shoots, Klum cultivates her creative talents - sketching ideas for her various collections, as well as crafting new ideas for her ever-developing businesses and interests.