NBC Insider Exclusive
Create a free profile to get unlimited access to exclusive show news, updates, and more!
Sign Up For Free to View
This Is Why Simon Cowell May Be Quieter Than Usual During AGT 18 Auditions
The America's Got Talent Judge may have spoken a little bit too much during filming.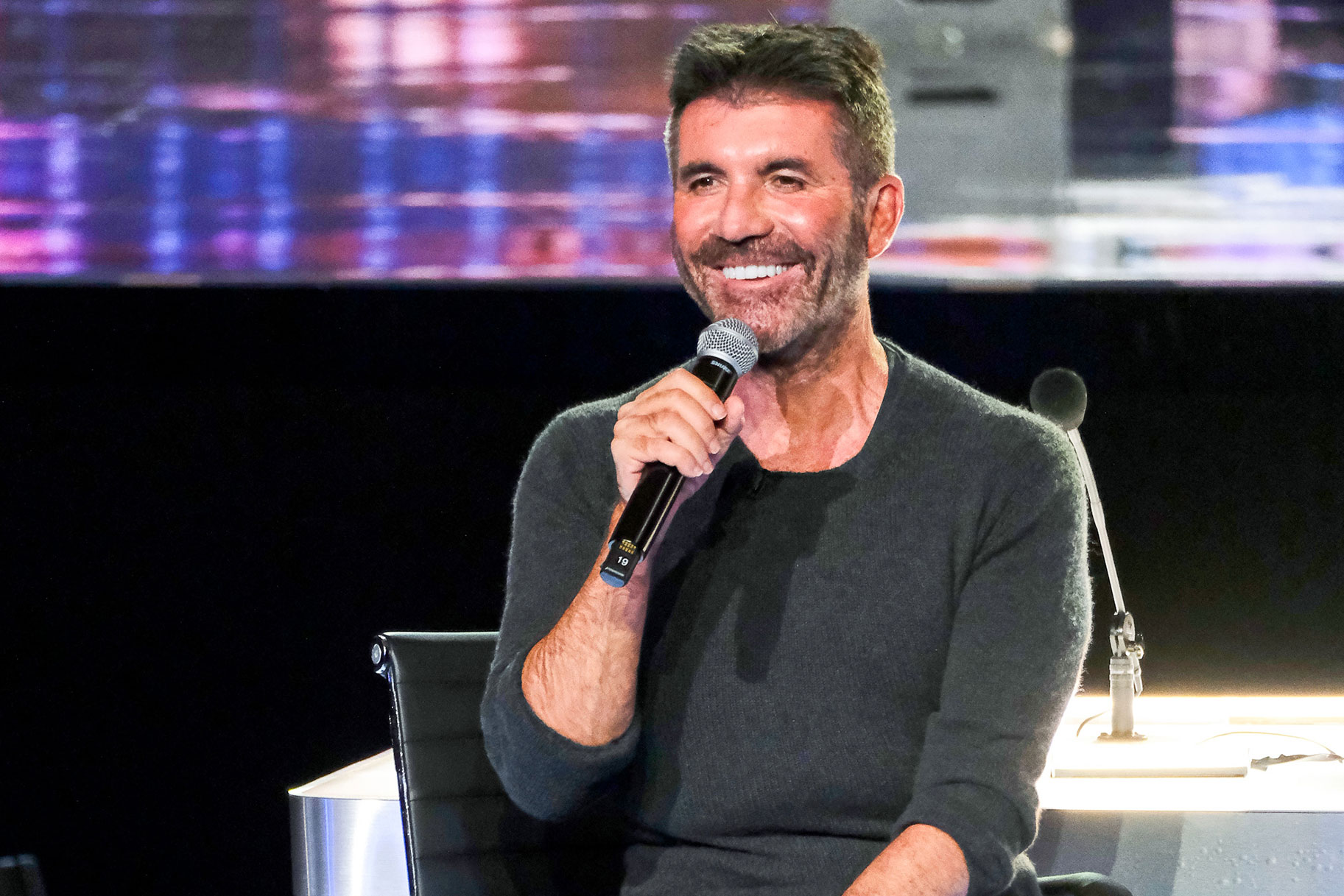 America's Got Talent Judge Simon Cowell may be known for being opinionated, but one major obstacle prevented him from expressing himself during the start of filming Season 18. 
Cowell ended up temporarily losing his voice early into production, something that came with great amusement to his fellow Judges. 
"Who would have thought that Season 18 would have left Simon literally speechless?" Judge Sofia Vergara said to People. "And of course Simon nominated me to give his reactions. He's passing notes to me like we are back in school."
Judge and comedian Howie Mandel expressed similar joy. "There are no words to describe the excitement level of Season 18, That's why it's serendipitous that this is the season that Simon lost his voice finally," he joked to the outlet. 
"I'm at a loss for words," Cowell cleverly responded in a hoarse whisper. 
Meanwhile, Judge Heidi Klum talked about how she feels returning to AGT for Season 18. "I am beyond excited to be back with my AGT family and find some new, exceptional talent. I can't wait to see what the contestants are going to bring to the stage this year," she said. 
Host Terry Crews echoed her enthusiasm. "Season 18 of America's Got Talent means AGT is all grown up!!! I'm so happy to be here for this milestone!" he said.
Cowell, Klum, Mandel, and Crews recently wrapped up the first season of America's Got Talent: All-Stars, where previous Acts from all around the Got Talent  universe competed against each other for the ultimate title. In Season 1, aerialist Aidan Bryant ended up taking home the winning title. 
Cowell was ecstatic to see many contestants return in one grand spectacle. "It was terrific, and it was really fascinating to see people who've competed on the American show and done really well, competing with people who won the show in other countries," he told People in a 2022 interview. "The dynamic was fascinating... and what really was great and cool about the show was that so many people decided to come back and compete."
"From where we've started to where we are now, the quality of the Acts is, at times, honestly breathtaking, and just to see how they've progressed. I think they're very inspirational. And I think everyone needs that right now," he continued. "We've met the most incredible people along the way and that's a big reason of why I love doing this show. That is what keeps me on the show. I love that part of it. I love that first Audition when you see someone's true talent and you go, 'Yeah, this is a moment.'"