NBC Insider Exclusive
Create a free profile to get unlimited access to exclusive show news, updates, and more!
Sign Up For Free to View
Why Stella Is Worried About Her and Severide's Relationship in Wake of His Absence
Severide is off learning more about arson investigation—so why does Stella think that means trouble in paradise for them?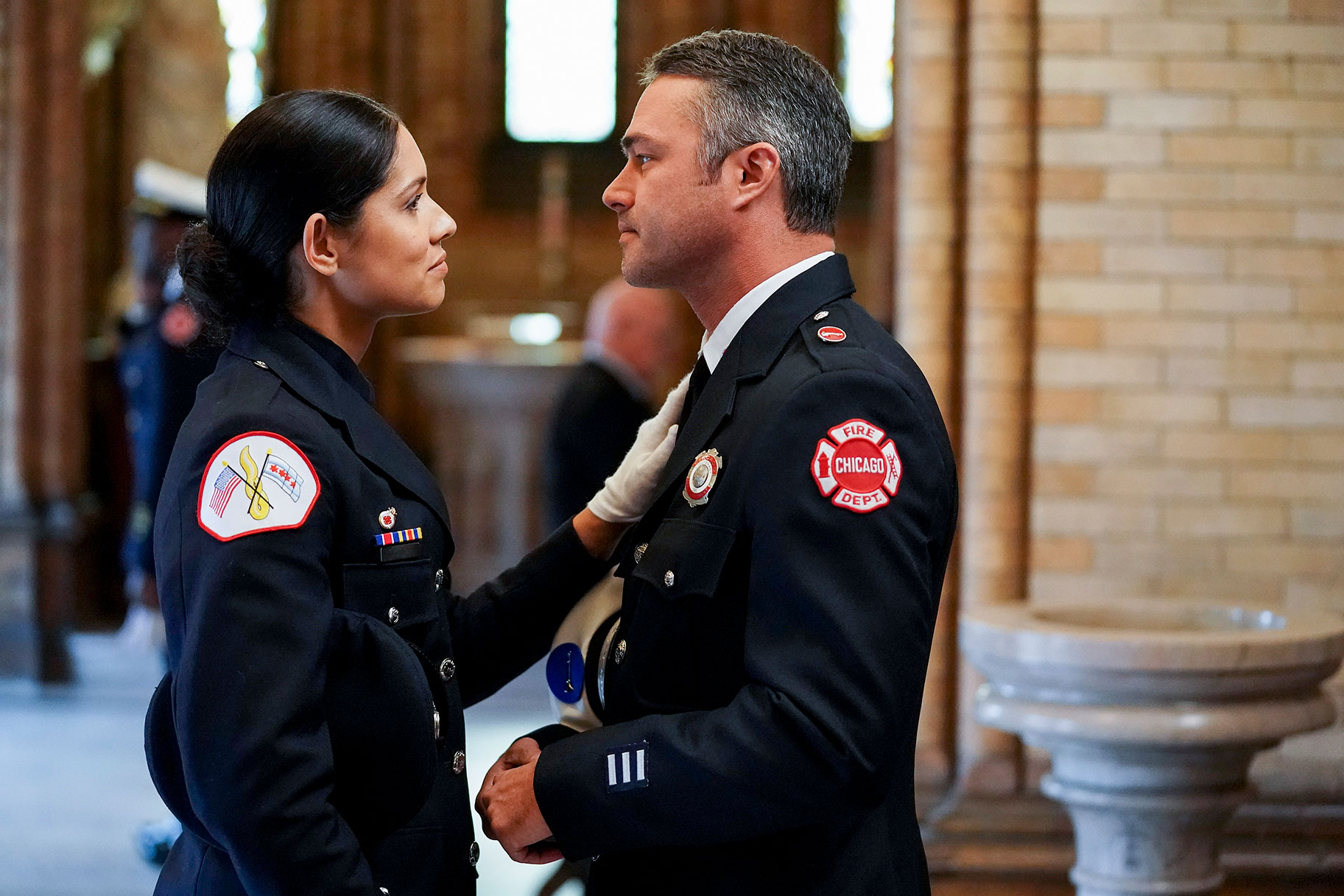 Chicago Fire Season 11, Episode 16 (which aired March 22), saw Stella (Miranda Rae Mayo) grapple with the absence of Severide (Taylor Kinney)—and what it might mean for their relationship. 
To be clear, Severide didn't temporarily leave Firehouse 51 because of Stella. He actually received a great career opportunity to learn more about arson investigation—something fans know he's very interested in. 
But absence makes the heart grow fonder—and in Stella's case, it makes the heart wonder if a new career prospect is the only reason Severide took time away. 
She opens up about these insecurities in a vulnerable scene with Cruz (Joe Minoso), who's stepping into Severide's shoes at 51 while he's gone. 
"I really miss him," Stella tells Cruz. "I know it's partly because I didn't have time to prepare. The slot [in the arson investigation program] came up so suddenly." 
Cruz agrees, saying it feels like Severide just "disappeared" and that it's understandably left everyone a bit shaken up. 
"He really jumped at the chance [to leave]," Stella says, somewhat incredulously. "And I don't know why, honestly. I always thought the arson was his side gig. Now suddenly, it's center stage."
To this, Cruz contends, "It's still a great experience no matter what." And Stella agrees, but she adds, "I did this last year. I went away, got wrapped up in Girls on Fire, and got a little distance, so I get it. Throwing yourself into a project for a while can be great." 
That's when Stella reveals her true concern: "I just hope I'm not missing something," she says, referring to her and Severide's relationship. "That there's not something more serious going on. That's all." 
The next day, Stella seems to take all this back, going up to Cruz and telling him, "I am sure everything's fine with Kelly." But the fact of the matter is Stella's worries stem from something. So, what is it? Is it just the distance and Severide's sudden departure? Or is something else bubbling below the surface?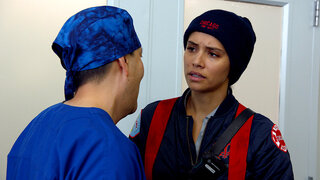 We'll have to keep watching to find out. Be sure to mark your calendars for Chicago Fire Wednesdays at 9/8c on NBC and the next day on Peacock.