NBC Insider Exclusive
Create a free profile to get unlimited access to exclusive show news, updates, and more!
Sign Up For Free to View
How Joe Cruz Became the Beating Heart of Chicago Fire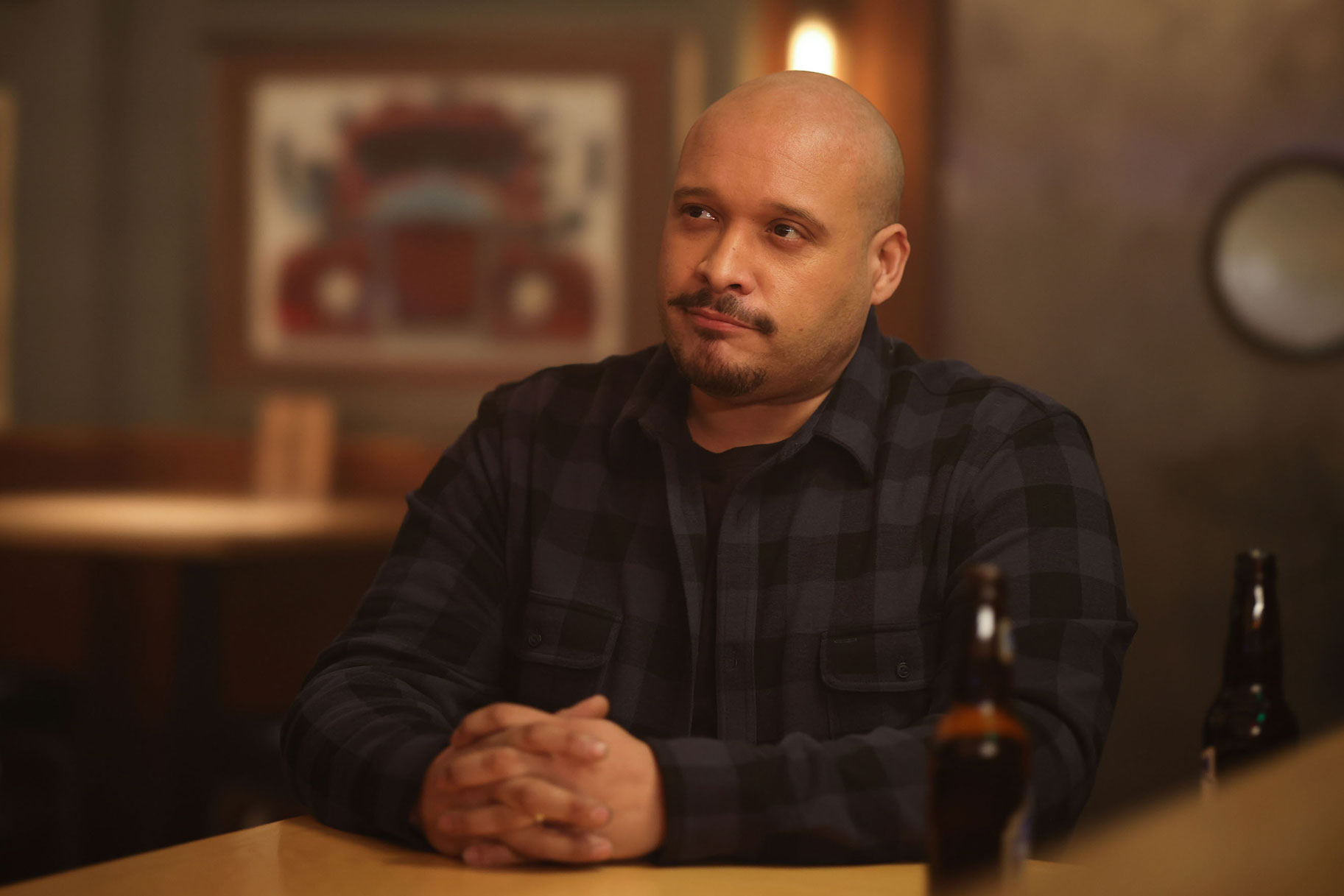 Joe Cruz on Chicago Fire is one of the show's most veteran characters. Played by Joe Minoso, Cruz has been a part of the series since Season 1 in 2012. For over 200 episodes, we've watched Joe work tirelessly at Firehouse 51, fight for his loved ones—most notably his brother, Leon—find love, and build a family. The show wouldn't be the same without him; in fact, you could say he's one of Chicago Fire's most central, beating hearts. 
Below, we recap his journey on the show. Read on. 
Joe Cruz on Chicago Fire: A character recap 
Joe Cruz has been a part of Chicago Fire since the show's premiere in 2012. We learn early that he has a brother, Leon, who's involved in a gang called the Insane Kings. Leon's past comes up many times on the show, affecting Cruz in the process. 
In Season 1, for example, Cruz and the firehouse are called to a shooting scene where Leon has been injured. Hoping to help his brother, Cruz reaches out to the leader of the Insane Kings, Flaco, to see if he can get Leon out of the gang. But they reach an impasse when Flaco demands $10,000. It all comes to a head during a later fire mission in which Flaco is a victim. Instead of helping him, though, Cruz leaves him to die, effectively releasing Leon from the Insane Kings. 
Casey (Jesse Spencer) doesn't want to hear about this situation when Cruz comes to him to discuss it. So Firehouse 51 carries on as normal, which includes Cruz going to great risks to save people. His brashness on the job almost costs Mouch (Christian Stolte) his life—and Cruz his job. But before Casey can fire Cruz for good, Mouch pleads his case and keeps him at 51. 
At the start of Season 2, Cruz begins dating Otis' (Yuri Sardarov) cousin, Zoya, and eventually proposes. The relationship is short-lived, though, when Zoya realizes Cruz isn't marrying her out of love but because her work visa is expiring. She swiftly leaves Chicago, giving Cruz zero notice. That season also sees the return of Leon, who goes undercover to take down the chief of the Insane Kings. And even though that job is successful, Leon still flees to his uncle's house out of town for safety. 
Season 3 sees more drama for Cruz, as well. He's suspended as driver from Truck 81 after getting into a T-bone collision with another fire truck that resulted in many injuries. At first the assumption is Cruz was to blame, but Molina, who was driving the other fire truck, reveals he was given orders to beat Truck 81 to the fire scene they both were called to. That explains the crash.
There are lighter moments this season, though. We learn Cruz loves Zumba and is, in fact, an instructor—something all of Firehouse 51 comes to know and embrace. And by the end of the season, he becomes certified to serve on Squad 3. 
In Season 8, Joe marries Chloe Allen, whom he met during a fire in Season 7. The entire firehouse attends the ceremony. 
In Season 10, Chloe gives birth to their first son, Brian Leon "Otis" Cruz. That same season, Joe rescues a boy, Javi, from a fire, and quickly develops a bond with him. It's soon revealed that Javi is an orphan from Honduras. When the woman who was caring for Javi can no longer do so, Joe and Chloe take him in. They make the decision to formally adopt Javi, which becomes legal by Season 11. 
To find out what's next for Joe Cruz, watch Chicago Fire on NBC Wednesdays at 9/8c and the next day on Peacock.