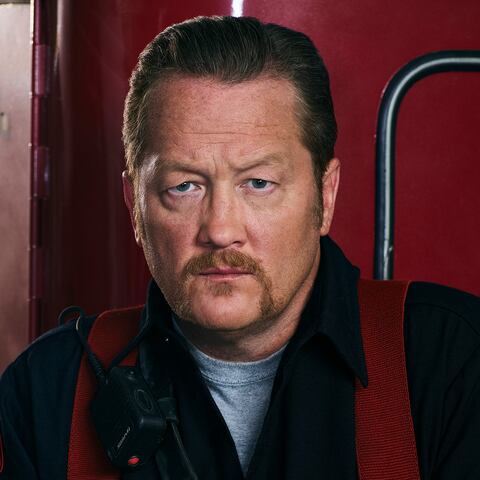 Randy "Mouch" McHolland
Played by
Christian Stolte
Actor Bio
Christian Stolte stars as Randy "Mouch" McHolland, an experienced veteran who will do anything to protect his fellow firefighters and his coveted spot on the firehouse couch, on NBC's drama "Chicago Fire."
Stolte was born in St. Louis during the Cuban missile crisis. He moved to Chicago 28 years later in search of artistic fulfillment. There, he studied acting under Jane Brody and began working steadily in Chicago theater in such places as Steppenwolf Theatre, the Goodman Theatre, A Red Orchid Theatre (which produced a play written by Stolte that won a Joseph Jefferson citation for Best New Work), Piven Theatre, Famous Door and Profiles Theatre.
His first big screen role was in "The Public Eye," starring Joe Pesci, a film released on Stolte's 30th birthday. He has worked regularly since, including roles in such films as "Ali," "Road to Perdition," "Stranger Than Fiction," "Public Enemies" and, perhaps most recognizably, as the killer who provokes Gerard Butler's vengeance in "Law Abiding Citizen."
On television, he has had recurring roles on the dramas "Turks," "The Chicago Code," "Prison Break," "Boss" and "The Playboy Club." He is a co-creator of the web series "Graveyard," which can be witnessed in all its grotesque glory at thegraveyardshow.com.
Stolte still resides in Chicago, where his idiosyncrasies and peculiarities are indulged and tolerated to this day by his wife and two endlessly amusing daughters.