NBC Insider Exclusive
Create a free profile to get unlimited access to exclusive show news, updates, and more!
Sign Up For Free to View
Hanako Greensmith's Blurry Pic Drinking Champagne Is a Total Brunch Mood
This is the energy we want for both Sunday brunch and Monday through Friday.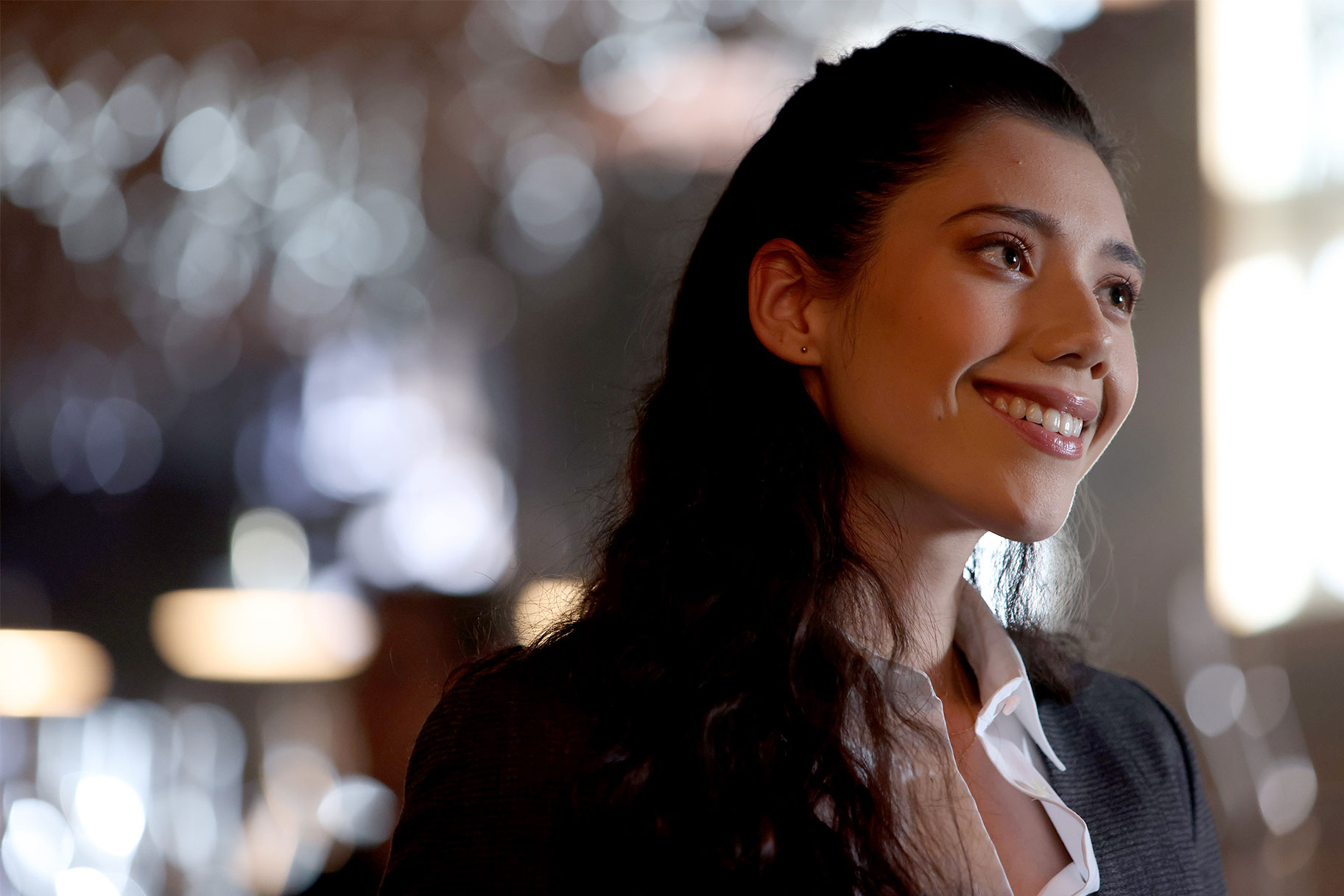 Chicago Fire star Hanako Greensmith works hard and plays hard—and her latest Instagram post is proof of that. 
In March, the actress, who plays Violet Mikami in the One Chicago universe, shared a hilariously blurry photo of herself drinking champagne. She's sporting a pair of sunglasses indoors and overall looks like she's having a great time. It's pretty much the mood everyone wants on Sunday brunch—and also, let's face it, Monday through Friday, as well. 
"Blurry bubbles uh huh," Greensmith wrote in the caption (see the pic here), and her fans are obsessed. "I strive to have your energy," one person wrote, while another added, "You're such a mood." A third person commented, "So slay babes," and a fourth fan just got right to the point: "Yes, queen." 
It hasn't exactly been the easiest season for Violet on Chicago Fire. She's still very much grappling with the sudden passing of Hawkins (Jimmy Nicholas), which she opened up about in Season 11, Episode 7. 
"You think you're the only person who lost someone?" she said. "The only person who has had someone ripped away from them? It is a living hell, and I know it. It feels like you're drowning because every day since he died, you haven't been able to breathe. It doesn't make any sense, but every day you wake up, and you realize that he's still not there, right?" 
More recently, Violet's had to deal with some distance from Gallo (Alberto Rosende) after he confessed he still has feelings for her and therefore probably can't hang out with her one on one. 
That said, Rosende told NBC Insider a few months back these two characters will most likely remain just friends for now, regardless of any lingering feelings. 
"I know that after the episode we got with Ritter (Daniel Kyri) and Gallo being confronted by Violet, Violet shakes them a little bit and says, 'I need you guys to be normal'—I think we're gonna see more of that," he said. "...I think we're gonna see the friendship between us three amigos get a little stronger. Romantically, I don't think Gallo even has that door open anymore right now because of everything Violet's gone through. Remember, Gallo knew Evan Hawkins, as well. So there's this hole there that wasn't there before. I think they're aware of that [loss] and know [healing's] gonna have to continue; it's a process to work through together. But I think it's also making us as friends stronger. They'll continue to be there for each other. For sure."