NBC Insider Exclusive
Create a free profile to get unlimited access to exclusive show news, updates, and more!
Sign Up For Free to View
Blake Shelton's Hilarious Song About Corn Is Bound to Get Stuck in Your Head
The Voice Coach penned the little ditty while riding his tractor, and it just might be the song of the summer.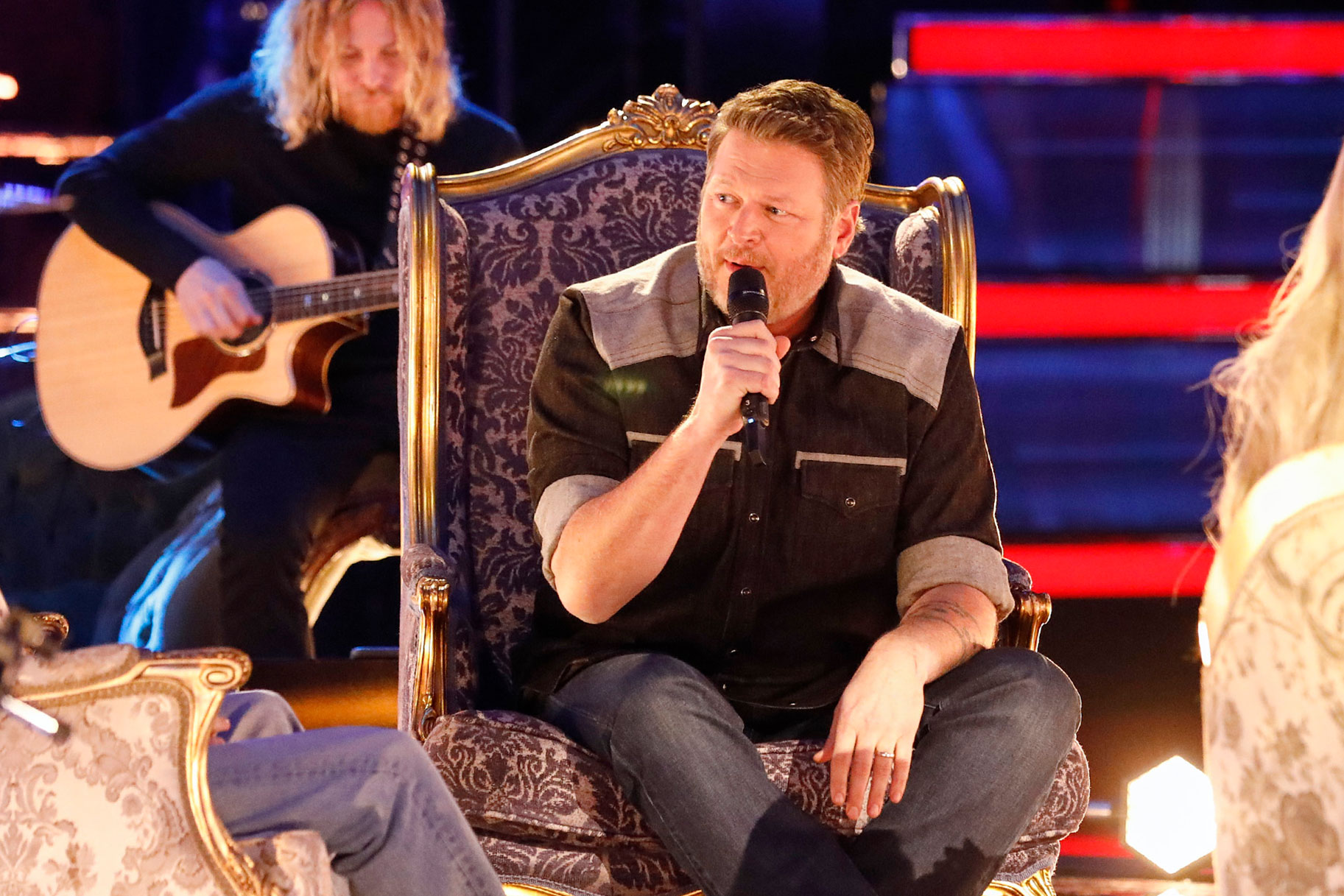 Blake Shelton is a talented singer, show-stopping performer, and fan-favorite Coach on The Voice, but we can add yet another title to his resume: Corn farmer. 
Yes, you read that correctly, the longtime Voice Coach has been quite busy at his Oklahoma ranch and corn is on the menu. Season 23 is Shelton's final season in the red chair, so he's excited to spend more time with his wife and former Coach, Gwen Stefani, and their family at home. As an Oklahoma native, Shelton is a country boy through and through, and he's been having a blast on his Kubota tractor. 
And who doesn't love corn? That's the question on Shelton's mind as he gears up for another fun-filled day in the field. On April 20, Shelton shared an Instagram post of his tractor-ride reflections. In the video, Shelton joyfully rides his tractor while presumably prepping the field for, you guessed it, corn.
"It is the great day of corn! Woot!" Shelton says before yelling out in excitement. And Shelton wouldn't be The Voice Coach we all know and love without adding an impromptu ditty, singing, "Corn in the truck, corn in the field!"
Despite being a super short clip, Shelton's corn song is quite catchy, a short country ballad amplified by Shelton's rustic vocals. It's a heartwarming and hilarious clip that's bound to put a smile on faces. His Season 23 #TeamBlake member, NOIVAS, even commented his own praise on the post.
"That my guy right there! 🙌🏾" the Texan wrote.
"Instead saying something stupid like 'I'm going to plant corn with my Kubota.' I have created the word 'cornota'" Shelton captioned the IG post. "'Honey I'll be back later! I'm going to cornota..' Holy sh-- it's brilliant!!! #kubotacountry".
We'll have to see about that! This isn't the first time Shelton has given us farming updates, either. Shelton loves the tractor lifestyle, and if he's riding through his ranch, you can bet he'll take some time to sneak in a few videos. 
In the colder months of February, Shelton posted an IG video of himself riding the tractor in the snow. Beaming ear to ear, Shelton looks like a kid in a candy store, except he's in an icy cornfield. Shelton captioned the video, "Don't try this at home...#kubota #kubotacountry #kubotatractors #kubotausa."
Shelton's tractor shenanigans are always entertaining, as it's obvious Shelton feels fully in his element while on the ranch. Oklahoma is Shelton's home state, so it makes sense he's enjoying planting good memories for the future. Shelton once told People that Oklahoma is "where I feel the most comfortable, happy, and safe."
Shelton has proved he can farm corn, but will he claim the crown for the final time on Season 23 of The Voice?
Find out by watching The Voice on NBC Mondays at 8/7c and the next day on Peacock.