NBC Insider Exclusive
Create a free profile to get unlimited access to exclusive show news, updates, and more!
Sign Up For Free to View
Blake Shelton Had Such a Cute Reaction to Being Called 'Blake Stefani'
The longtime Voice Coach is clearly so, so, smitten with his wife, Gwen Stefani.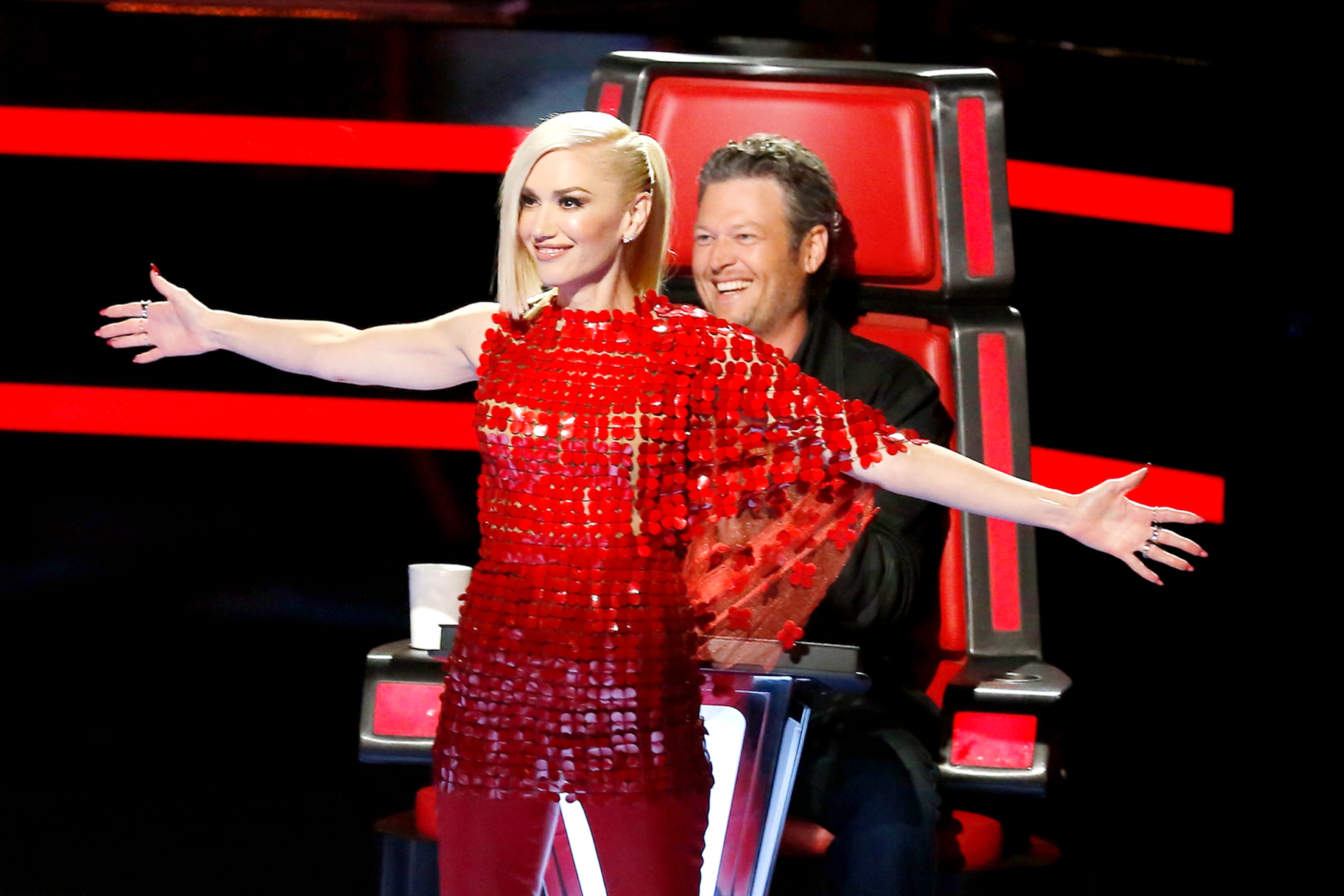 Blake Shelton and Gwen Stefani are positively heart-eyed for each other. If you watched even one episode of The Voice Season 22, then you know this. That was the first time we saw them interact as Coaches who were also a married couple, and their love was palpable.
It's palpable on social media, as well, where Shelton and Stefani often drop little reminders of how much they adore each other. There's the time Stefani shared a photo of a jacket Shelton wore that literally said "Mr. Stefani." Or when a fan captured a video of Shelton returning the favor and calling Stefani, "Gwen Shelton." 
This sort of thing has happened one other time, as well—on an episode of The Voice. In the video, below (around the 2:56 mark), you'll see The Voice Season 22 Coaches Camila Cabello and John Legend refer to Shelton as "Blake Stefani." And his reaction to the moniker is just adorable.
The camera pans to Shelton right after Cabello and Legend say this, and he gives a cheeky little grin and chuckles to himself a little. It seems no matter how Blake Shelton and Gwen Stefani refer to each other, they're still very much in love at the end of the day. 
Watch the moment for yourself: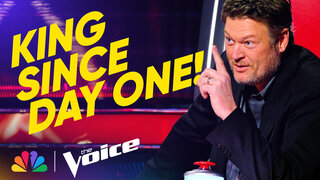 Blake Shelton is leaving The Voice after Season 23. Part of his reason for this is to spend more time with loved ones—Gwen Stefani/Gwen Shelton included. 
He told Access, "I think being a stepdad [to Stefani's children] has changed my perspective in that I'm not the first person that I think about anymore. Even to the small little things when you go, 'I think I'll do this,' the very next thought is always,'Well, wait a minute. How's that going work?' Or, 'What will they think?' Or, 'How will that affect a schedule?'" 
"I think the only way for me to really do that right is to step away from being committed to something like The Voice that demands a lot of your time," he continued. "There's no way around it. If you're going to do it and do it right, you have to be 150 percent in. And I just feel like those days are behind me for now. I got a more important job." 
Watch The Voice on NBC Mondays at 8/7c and next day on Peacock