NBC Insider Exclusive
Create a free profile to get unlimited access to exclusive show news, updates, and more!
Sign Up For Free to View
Gwen Stefani Had the Most Adorable Reaction to Blake Calling Her 'Gwen Shelton'
These two are so, so made for each other—it's just unreal. Watch The Voice on NBC and Peacock.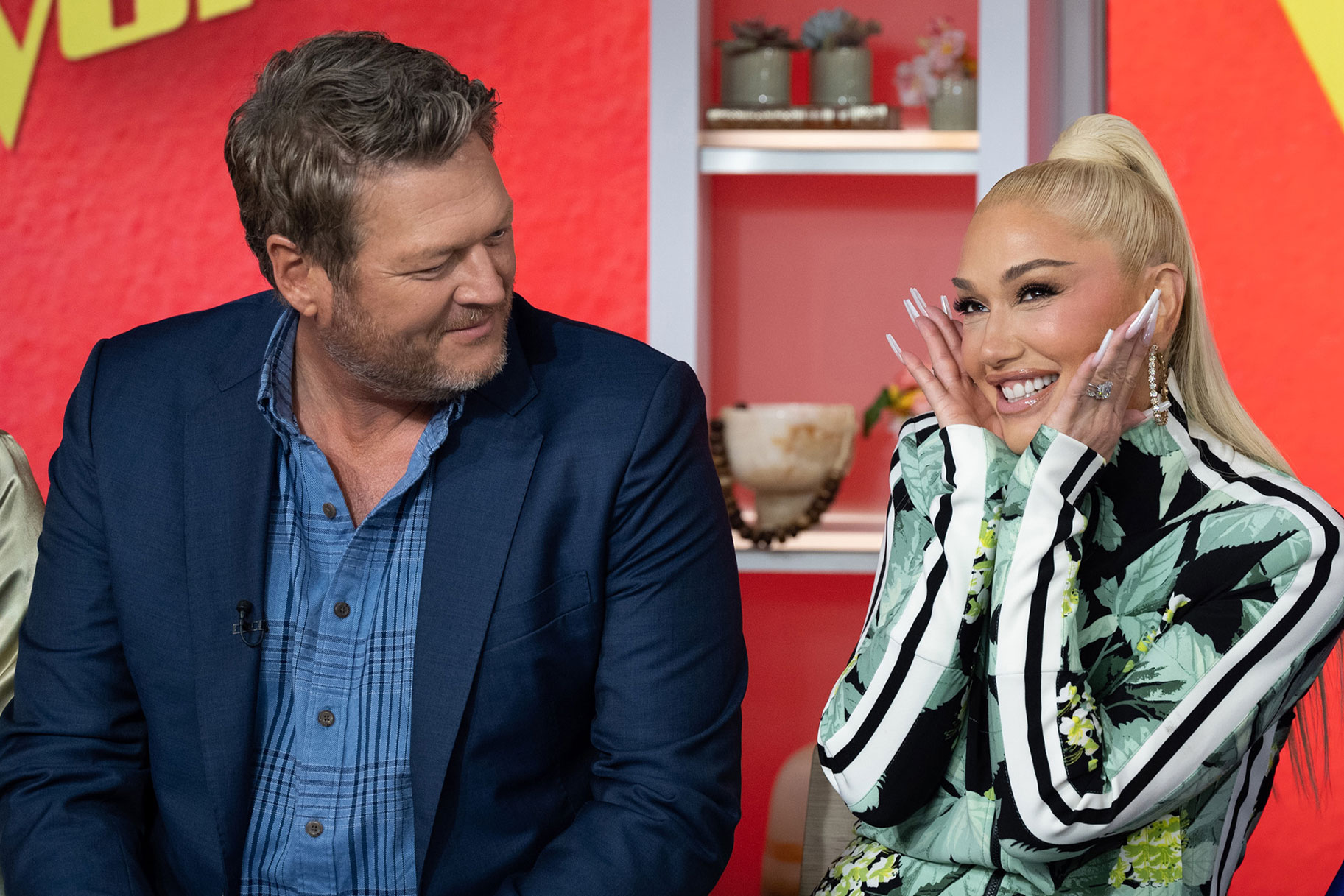 Blake Shelton and Gwen Stefani tied the knot in July 2021—and they're truly made for each other. If you want proof love exists, just look at all the times Stefani crashed one of Shelton's concerts to sing with him. Or when Shelton proudly sported a "Mr. Stefani" rhinestone jean jacket—a playful spin on the country crooner's style. 
Stefani loves the last name wordplay, as well. In 2022, for example, Shelton gave a special shoutout to his wife at the end a concert, only he switched up her moniker. 
"Thank you, Gwen Shelton!" Blake said, which prompted a roaring applause from the audience and Gwen to beam with pride and do a little happy dance. Watch for yourself in the video here. 
Blake Shelton and Gwen Stefani each served as Coaches on The Voice Season 22, and it was fun to see their relationship dynamic play out in the red chairs.  "The best part about working with my wife is that I never have to be apart from her," Shelton told NBC Insider. "And she also happens to be one of the least competitive people I know. Being on a competition show with your wife, who is also not competitive, is the greatest situation you can be in."
Meanwhile, Stefani said about working with Shelton, "Stepping back on the set of The Voice this time was very surreal. Being married, it brought back so many memories of all the different seasons that we've been on The Voice together, all the different phases of our friendship, of our relationship."
Sadly, Season 23 of The Voice, currently airing on NBC, will be Blake Shelton's last. 
"I've been wrestling with this for a while, and I've decided that it's time for me to step away from The Voice after Season 23," Shelton said in a statement. "This show has changed my life in every way for the better, and it will always feel like home to me. It's been a hell of a ride over these 12 years of chair turns, and I want to thank everyone at The Voice from NBC, every producer, the writers, musicians, crew and catering people; you are the best."
He continued, "It takes a lot of work, passion, and adult beverages (Ha!) to pull off a live show twice a week. I've made lifelong bonds with Carson and every single one my fellow Coaches over the years, including my wife Gwen Stefani! I have to give a huge shoutout to the singers–the 'Voices,' who come on this stage season after season and amaze us with their talent, and a special thanks to those who chose me to be their Coach. Lastly, it's about y'all, the fans, who watch and support these Artists, us Coaches, and everyone at The Voice who are chasing their dreams. It would not happen without you!"
Watch The Voice on NBC Mondays at 8/7c, Tuesdays at 9/8c, and next day on Peacock.