NBC Insider Exclusive
Create a free profile to get unlimited access to exclusive show news, updates, and more!
Sign Up For Free to View
Gwen Stefani Crashed Blake Shelton's Latest Show in a Sparkly Crop Top and Performed
The couple looked happier than ever! Watch The Voice Mondays and Tuesdays on NBC.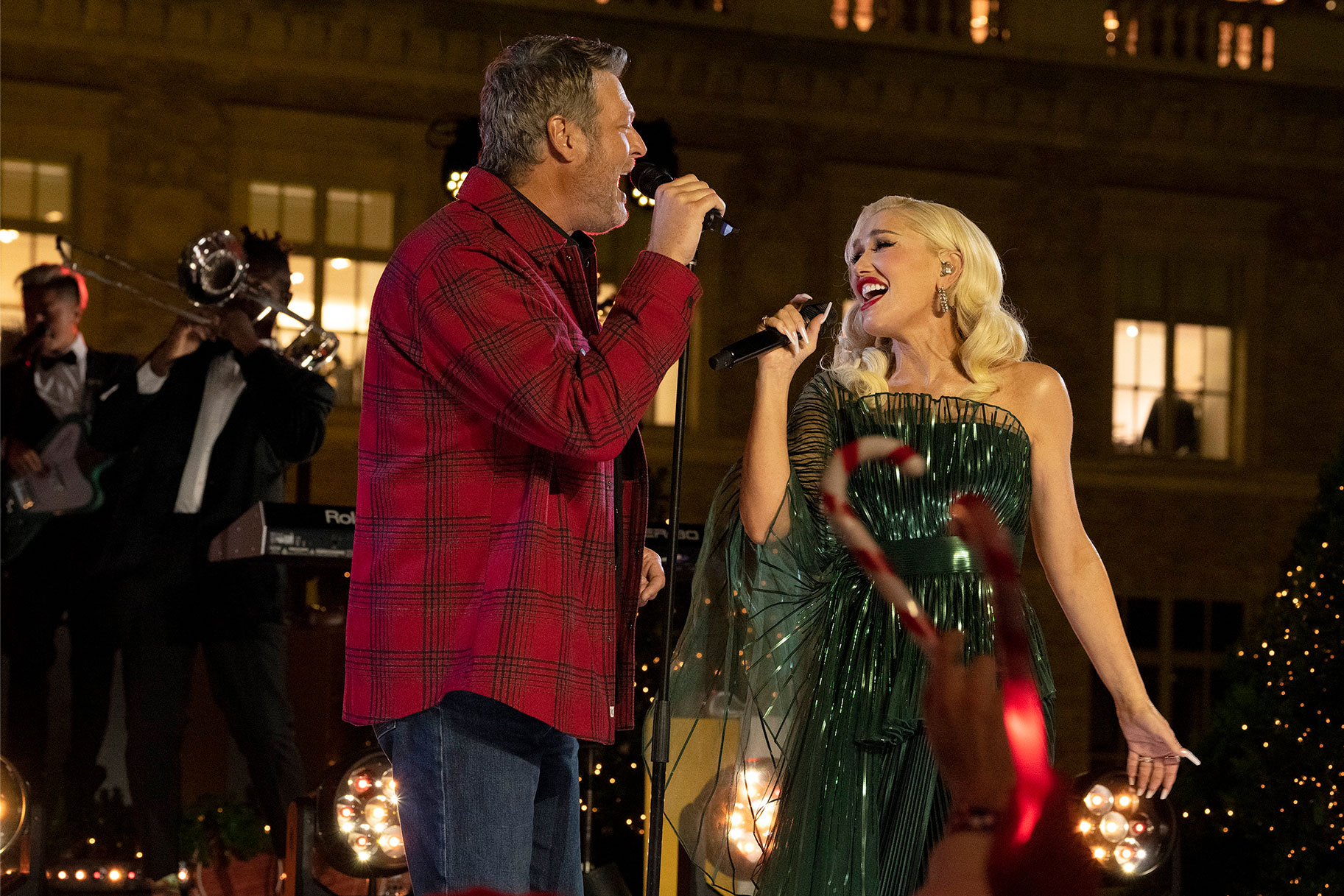 Blake Shelton brought out a very special guest during one of his shows!
On March 16, the one and only Gwen Stefani joined her husband on stage during his Back to the Honky Tonk Tour stop in Little Rock, AK. The snapshots (see here) showed her looking overjoyed singing with her hubby while she rocked a sequined outfit and bright red lipstick. The two also enthusiastically waved to the audience while sporting big grins on their faces. Adorable couple alert! 
Although Shelton opened up to ET about missing Stefani dearly while on tour, the two have at least been reunited for a heartwarming duet.
"It's terrible," Shelton told the outlet about being separated from his wife. "Right now, they're having bad storms back in California, and I hate not being there. Not that anything bad is happening... but I know they're kind of freaked out, and it'd be nice to be home."
Shelton also explained that his family FOMO is the reason he cut down the amount of performances on his tour. "I don't do a lot of these. I think we're doing 18 of these shows this year," he added. "I try to limit it as much as I can, because the whole reason I'm even stepping away from The Voice is so I can just be there more, and that's what I'm gonna do."
Shelton elaborated on how his family is the reason Season 23 of The Voice will be his last in an interview with ACCESS. "I think being a stepdad has changed my perspective in that I'm not the first person that I think about anymore. Even to the small little things when you go, 'I think I'll do this,' the very next thought is always,'Well, wait a minute. How's that going work?' Or, 'What will they think?' Or, 'How will that affect a schedule?'" he told the outlet.
He continued, "I think the only way for me to really do that right is to step away from being committed to something like The Voice that demands a lot of your time. There's no way around it. If you're going to do it and do it right, you have to be 150 percent in. And I just feel like those days are behind me for now. I got a more important job."
The Voice airs on NBC Mondays at 8/7c and Tuesdays at 9/8c and next day on Peacock.