NBC Insider Exclusive
Create a free profile to get unlimited access to exclusive show news, updates, and more!
Sign Up For Free to View
Tom Ball Miraculously Pulled Off 3 Key Changes in This Gorgeous Vocal Performance
Tom Ball truly outdid himself in the Britain's Got Talent finals. Watch AGT on NBC.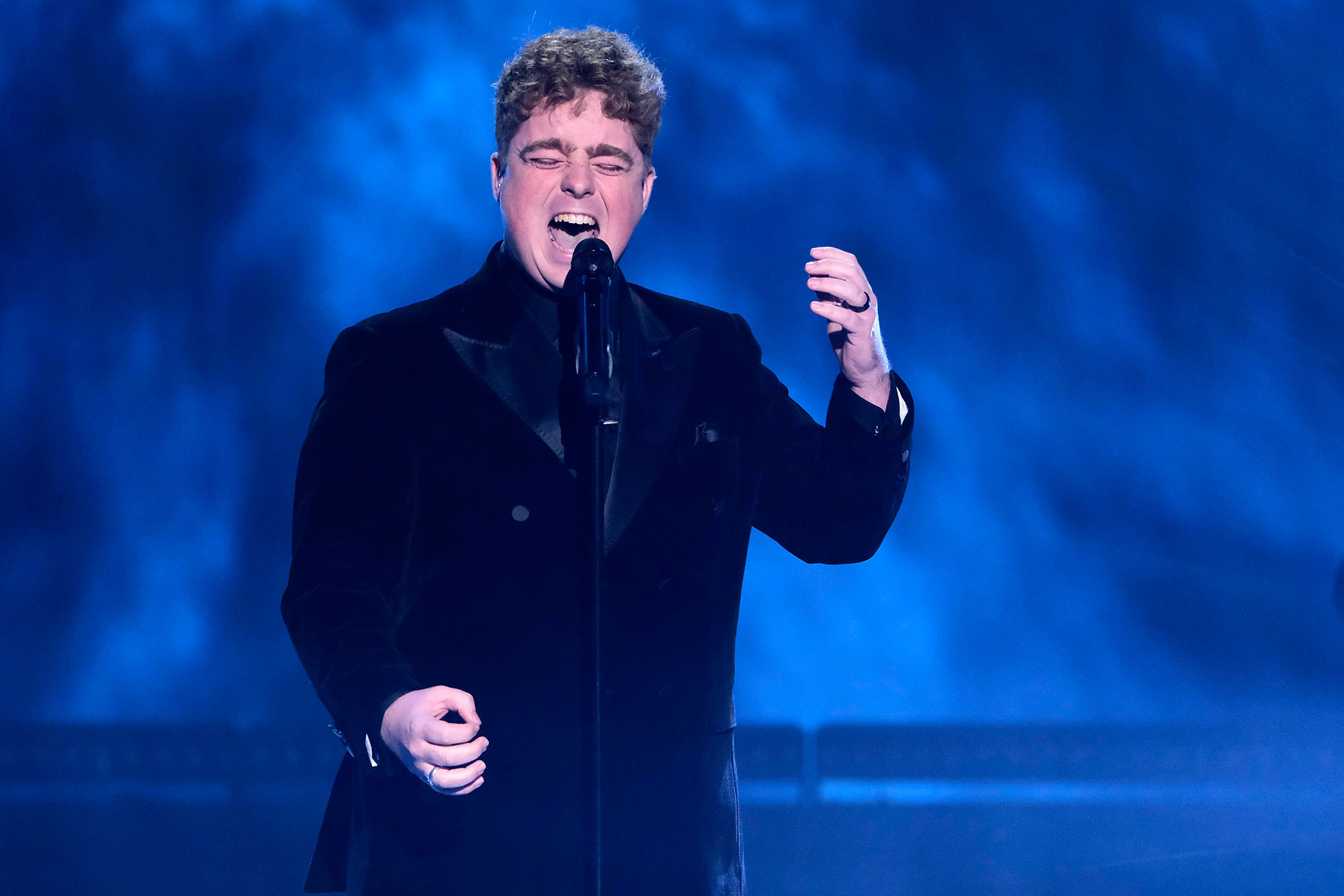 America's Got Talent: All Stars finalist Tom Ball is a truly legendary Act, but before he was charming the crowd state-side, he made a name for himself on Britain's Got Talent. The powerhouse vocalist first wowed audiences in Season 15 of the UK series, delivering angelic vocals throughout each stage of the competition. Ball has many captivating performances from his BGT tenure, but none compare to his finals performance: a heart-wrenching rendition of "I, Who Have Nothing" by Tom Jones. 
The emotional ballad was the perfect choice for Ball's immaculate pitch and impeccable range. Surrounded by an eerie fog, Ball's performance felt like a Shakespearean dream as he weaved through each portion of the track. From the moment Ball began the singing, his passion and devotion to his craft took the spotlight, with each note more hypnotizing than the last. 
Perhaps the most haunting portion of the performance is Ball's final high note, which included three (yes, three) key changes while holding that long note with expert precision. Ball's range is insane to hear, and with a performance as jaw-dropping as this one, it's safe to say he's secured his position as one of the G.O.A.Ts of Got Talent.
In 2023, Ball released a new version of himself singing "I, Who Have Nothing," backed by a full orchestra: 
Ball was the runner-up in Season 15 of BGT, so he was the perfect candidate for the All-Stars competition. "Being here is my second chance," Ball said during the AGT: All-Stars premiere. "Being against winners I think is nerve-wracking, of course, but it does push me further. It makes me want to win it, as well."
Ball blew the crowd away yet again in AGT: All-Stars, performing "The Sound of Silence" by Simon & Garfunkel for his show-stopping Audition. The performance earned Ball a standing ovation among the Judges. Better yet, Ball stunned the crowd so much that Host Terry Crews and Judges Howie Mandel, Heidi Klum, and Simon Cowell gifted Ball the Group Golden Buzzer, launching him further in the competition. 
"Tom, I'm actually angry about something," Cowell revealed, speaking about another notable BGT alum. "I wish this was the first time I'd ever heard Tom, in a weird way. You're like Susan Boyle's grandson because what you do is not what we expect. For me, this is the best performance I've seen all series."
Ball's rendition of "Sound of Silence" was a remarkable testament to his electrifying sound, and lucky for AGT fans, they can hear it any time they like! The 24-year-old performer has released an amazing cover of the track, which fans can stream now on Spotify. Ball took to Instagram to make the exciting announcement.
"Hey everyone! 🎶"The Sound of Silence" is available on all streaming platforms! 🎧," Ball captioned the post. "Don't forget to add it to your playlist and give it a listen! 🎵"
Watch America's Got Talent on Peacock and NBC.