NBC Insider Exclusive
Create a free profile to get unlimited access to exclusive show news, updates, and more!
Sign Up For Free to View
The Biggest Moments from the AGT: All-Stars Series Premiere (UPDATED)
The newest installment from the AGT franchise welcomes back some of your favorite Acts of all-time.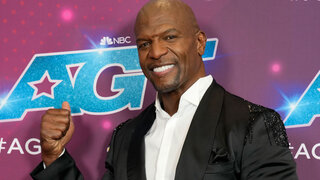 The first-ever America's Got Talent: All-Stars episode is finally here! During tonight's two-hour premiere, a total of 10 Acts will perform for the Judges and Superfans as they fight for just two spots in the Final.
Over the next few weeks, we'll see a total of 60 Acts—singers, dancers, ventriloquists, comedians, aerialists, magicians, and more—from Got Talents all around the world compete for another chance at an AGT title. You'll even see past winners throughout the season like Terry Fator, Kodi Lee, and more.
"From where we've started to where we are now, the quality of the Acts is, at times, honestly breathtaking, and just to see how they've progressed. I think they're very inspirational. And I think everyone needs that right now," executive producer and Judge Simon Cowell said in an interview with People. "We've met the most incredible people along the way and that's a big reason of why I love doing this show. That is what keeps me on the show. I love that part of it. I love that first Audition when you see someone's true talent and you go, 'Yeah, this is a moment.'"
The series premiere for AGT: All-Stars airs Monday, January 2 at 8/7c. Keep checking back right here on NBC Insider as we update you on the latest exciting developments throughout the night—including who earns the coveted Golden Buzzer.
AGT: All-Stars Series Premiere Recap - Live Updates
9:59 PM ET Ultimately the Superfans voted for... 
The Bello Sisters to advance to the Finale! Terry Fator came in second, with Caly Bevier in third.
9:55 PM ET After Mandel picked Light Balance Kids as his Golden Buzzer Act to advance to the final, it was time for the reveal of the Superfan vote to determine the night's second Act to qualify. But first it's time to announce the Top 3: Bello Sisters, Caly Bevier, and Terry Fator.
9:48 PM ET Season 2 winner and the show's original master ventriloquist, Terry Fator, closes out the night with a fantastic Act. He brought along his puppet friends, Winston and Elton John, to help him with his performance. 
Cowell also dropped a surprising bit of behind-the-scenes info. "When we decided to make All-Stars we had one condition: We're only gonna do it if you could be here. Because we just thought, if we're gonna say we've got the best of the best, then you gotta get the best of the best." 
9:37 PM ET Jimmie Herrod from Season 16 takes on Joji's "Glimpse of Us" for his return to the show. The beautiful rendition brought the crowd and Judges to their feet, with Cowell responding, "That's how you do it!" 
Heidi added, "You've always been one of my favorites...I love you. You're fantastic." 
Mandel called him, "The best male vocalist in the history of AGT." 
9:26 PM ET Aerialist Alan Silva returns after he made it all the way to the Top 5 in AGT Season 15. Sila became emotional following his gravity-defying performance.  
"I'm emotional because it's exactly what we talked [about] before. Are you getting better? Are you a better version of yourself? And I am risking everything that I've got," he said. 
9:10 PM ET A capella beatboxing group, Berywam, returns to the AGT stage. At the time of their audition in Season 14 they had the most-viewed Act on YouTube in the series' history.
9:04 PM ET Mandel awards his Golden Buzzer of the season to... 
Light Balance Kids! The dance group traveled all the way from Kyiv, Ukraine to compete in AGT: All-Stars. The comedian was moved by the group's story of bravery and positivity, considering that their home country is currently in the midst of a tragic war. 
"You've always been one of my favorite Acts that I have seen in the history of America's Got Talent," he said. "And there's such an amazing message here where you come from, at this point, it's arguably the darkest place in the world. And you come across the globe to bring us light. And if I can do anything, anything on behalf of America, on behalf of AGT: All-Stars to bring you even more light than you brought us, I'd like to do that for you." 
Light Balance Kids also got a Golden Buzzer when they first auditioned in Season 14 and made it all the way to the Top 10. You can keep up with the dance group @lbkidsofficial on Instagram.
8:52 PM ET The winner of Canada's Got Talent Season 2, Jeanick Fournier, sings Lady Gaga's "I'll Never Love Again" to a standing ovation.  
"I have so much respect for someone who's already won to come back and compete again," Cowell said, "because you still have bigger ambitions, which I love." 
Mandel added, "You make me proud that I'm from Canada." 
8:42 PM ET Telekenitic and magician Lioz takes the stage with a little help from Heidi Klum. Cowell was not impressed, calling the performance "stupid" and giving him a Red-X, while Mandel disagreed and said, "I think stupid is funny". 
Lioz first appeared in AGT Season 13 where his off-beat Act got mixed reactions from the Judges, and he was eliminated in Judge Cuts. He went on to compete in Australia's Got Talent and Britain's Got Talent before returning for AGT: All-Stars. 
8:28 PM ET Cowell's first-ever Golden Buzzer, singer Caly Bevier, takes the stage once again and sings her own original song. She first auditioned and competed in AGT Season 11 after she was diagnosed with and overcame a rare form of Stage 3 ovarian cancer at just 15 years old. 
8:19 PM ET 7-year-old child prodigy Aneeshwar Kunchala—who competed in Britain's Got Talent 15 in 2022—takes the stage with his conservationist Act. His moving presentation earned a standing ovation from the crowd and Judges, with Howie Mandel calling him "one of the most inspirational young men I've ever seen." 
8:12 PM ET: The Bello Sisters, an acrobatic trio who made it to the Top 10 in AGT 15, perform a nail-biting new routine for the Judges. Simon Cowell says their Act was "about as close to perfection as I've ever seen". 
8:03 PM ET: Terry Crews breaks down how AGT: All-Stars will work, explaining that 10 Acts will perform for the Judges. By the end of the night only two will be chosen to advance to the Finale. One will be determined by the Superfan Vote, while the other will be picked by a Golden Buzzer. Howie Mandel is the only Judge that has the power to use his Golden Buzzer by the end of the episode. 
AGT: All-Stars airs every Monday at 8/7c on NBC and next day on Peacock.