NBC Insider Exclusive
Create a free profile to get unlimited access to exclusive show news, updates, and more!
Sign Up For Free to View
Why Howie Mandel Compared Caly Bevier to Halsey on AGT: All-Stars
"You are a star; you really are," the Judge said.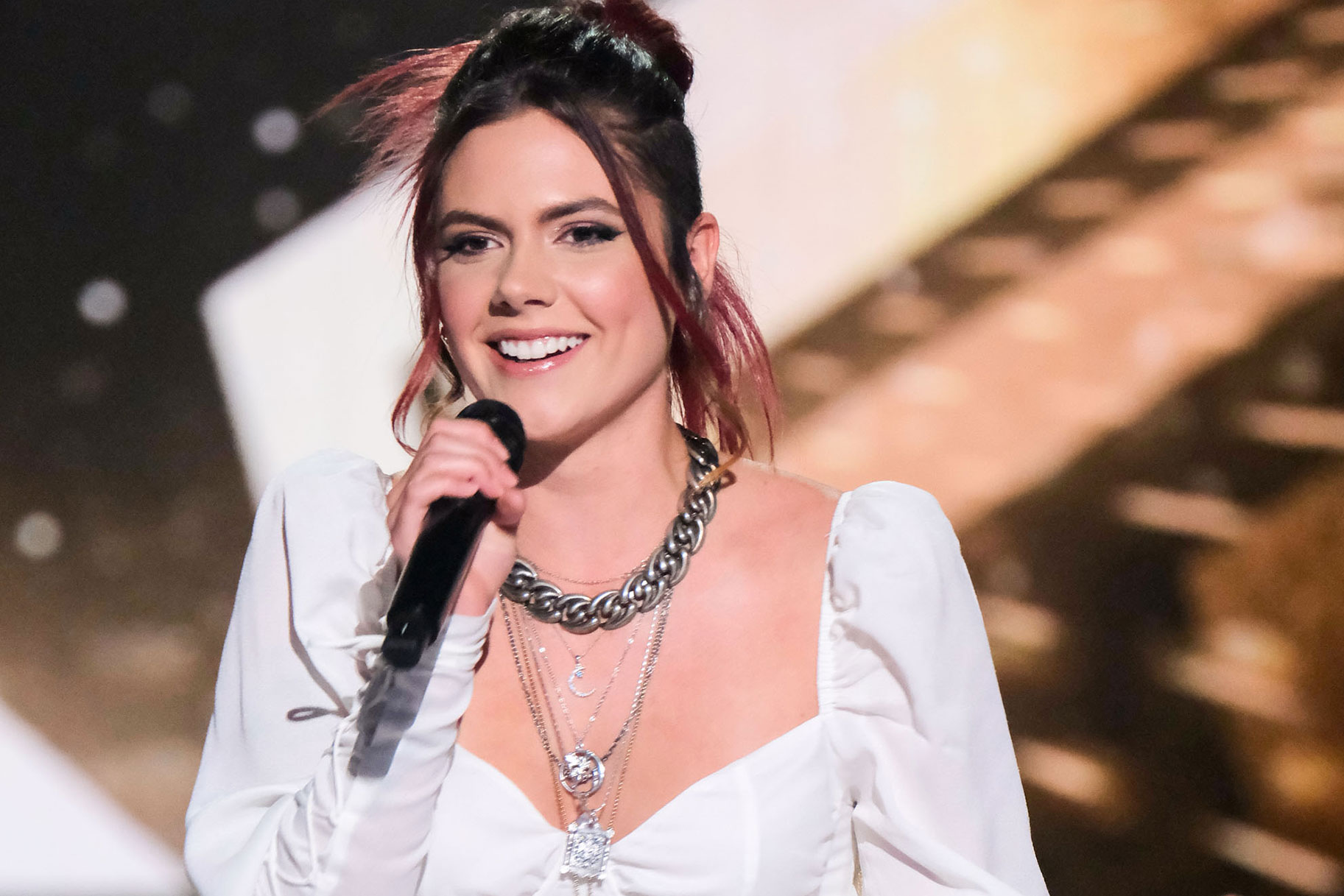 Staying true to its promise to bring back some of the most memorable Acts of Got Talent's past, America's Got Talent: All-Stars marked the return of Simon Cowell's first-ever Golden Buzzer recipient. 
The now-coveted AGT honor was introduced in Season 11, which is when we first met singer Caly Bevier. At the time her moving story of overcoming Stage 3 ovarian cancer at just 15 years old—along with her powerhouse rendition of Rachel Platten's "Fight Song"—greatly impressed Cowell. He swiftly awarded her his Golden Buzzer, and she made it all the way to the Semi-Finals. Now, six years later, they were reunited.
This time, Bevier performed an original song called "Head Held High," which earned a standing ovation from the Judges. She even revealed that she had "never performed my own music on this scale before." 
Howie Mandel had high praise, even comparing her to one of pop music's biggest stars today. "I think you're a great writer, I think you're a great singer," he said. "You sounded a little Halsey-esque. You are a star, you really are. Maybe it's because you've had such hurdles in your life. There's some depth to what you're doing and how you're performing and that kind of captures the audience."
Cowell added, "I wish I could have showed you this film when we first met and then what's gonna happen to you in a few years time. You're gonna come back on an All-Stars, and you're gonna be healthy and you're gonna be brilliant. And you're gonna be a great songwriter. All of those things."
In the time since she first auditioned in 2016, 23-year-old Bevier has released 10 singles and amassed 2.5 million streams on Spotify.
"I took everything I could after being on @agt and RAN with it," she revealed in an Instagram post. "I moved from my little Ohio town to Los Angeles and immediately started to learn how to write songs and record my voice onto MY OWN music (which btw, I had a song drop today!🫣🤪) . Such a journey it has been. Never did I think the opportunity to be on America's Got Talent would come again."
AGT: All-Stars airs every Monday at 8/7c on NBC and next day on Peacock.