NBC Insider Exclusive
Create a free profile to get unlimited access to exclusive show news, updates, and more!
Sign Up For Free to View
Who Is Kai Tanaka-Reed? A Breakdown of Chicago Med's Newest Resident
Chicago Med's newest resident is stirring the pot!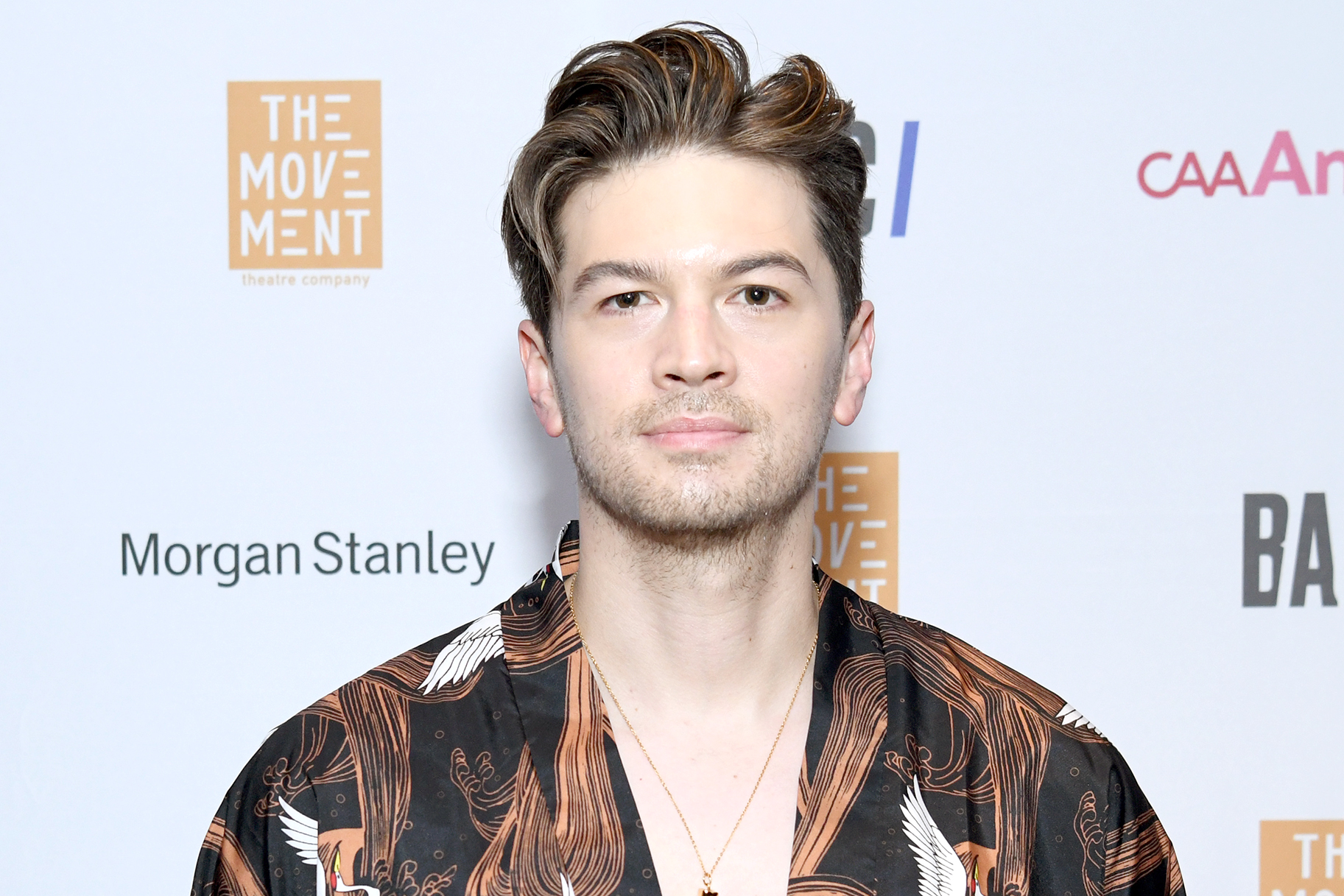 The Season 8 cast of Chicago Med has received a bit of a remix, with both new characters entering the fold and old characters making shocking returns. The addition of these new characters brings forth new obstacles and challenges, especially from the new group of residents that graduated virtually from medical school during the pandemic. 
In Season 8's second episode, a new physician has walked through the doors of Chicago Medical Center: Resident Dr. Kai Tanaka-Reed (played by Devin Kawaoka). But who is Kai Tanaka-Reed, and what will his entrance mean for the Chicago Med team?
Who is Dr. Kai Tanaka-Reed?
Kai Tanaka-Reed is a first-year surgical resident that hits the ground running with his colleagues but not in the most effective way. Dr. Tanaka-Reed is paired up with Dr. Marcel (Dominic Rains) while treating a patient with two bullet wounds in his leg. Dr. Tanaka-Reed instantly steps on Marcel's toes, calling the shots in the operating room and among his colleagues despite his lack of experience and superiority. 
Related: The Loaded Reason Why Dr. Dylan Scott Leaves Chicago Med
The patient's surgery becomes complicated after the hospital begins to suffer from medical supply shortages. Among these shortages is contrast dye, a dye used in many of the scans used to navigate surgical efforts. The surgical department quickly runs out of contrast dye, forcing Dr. Marcel to move forward with the operation without it. 
Instead of spending more time preparing for the operation without the dye, Dr. Tanaka-Reed goes behind Dr. Marcel's back and uses carbon dioxide as a substitute for the contrast dye. The maneuver poses an issue to the operation, as carbon dioxide is 10 times more dangerous than contrast dye due to the risk of air bubbles forming. Sure enough, an air bubble travels to the patient's heart and immediately becomes life-threatening. Luckily, Dr. Marcel scarcely stabilizes the patient. It's a close call, and it could have been prevented had Dr. Tanaka-Reed not gone behind Marcel's back. 
Despite Dr. Tanaka-Reed's general lack of experience, he continues to domineer while working at the operating table. Luckily, Dr. Marcel performs the surgery without a hitch. But conflict begins to brew when the patient thanks Dr. Marcel for saving his life.
Once alone, Dr. Tanaka-Reed confronts Dr. Marcel, claiming that Dr. Marcel is taking credit for everything Dr. Tanaka-Reed accomplished that day. "I was just as responsible as you for saving that guy's life," he tells Dr. Marcel. "Maybe more so." Marcel is baffled, explaining that Dr. Tanaka-Reed is mainly responsible for almost killing their patient earlier. Dr. Tanaka-Reed immaturely responds by telling Marcel that he's been talking down to him all day, and he simply wants credit for his participation. Marcel shrugs him off and leaves Dr. Tanaka-Reed stunned as a response. 
As Dr. Marcel leaves, he is approached by Sharon Goodwin (S. Epatha Merkerson). She asks how Dr. Tanaka-Reed's first day went, and Marcel explains that it was fine. Goodwin lets Marcel know that the feeling isn't mutual; Dr. Tanka-Reed has filed an HR complaint against Dr. Marcel for disrespectful and condescending behavior. 
Goodwin offers Dr. Marcel the chance to file a counter-complaint, trusting that there must have been some misunderstanding to lead Dr. Marcel to raise arms. Shockingly, Marcel turns her down. Goodwin is confused by his response, even offering to have Dr. Tanaka-Reed transferred. Marcel explains that the team needs to stick together and that he's sure he and Dr. Tanaka-Reed will find common ground at some point.
It appears that Chicago Med's newest resident is bringing in some turmoil. Dr. Tanaka-Reed has established himself as an arrogantly demanding new force in the operating room, with Dr. Marcel tasked with leveling him out. Will Dr. Tanaka-Reed heed Dr. Marcel's guidance? Chicago Med fans will have to wait to see. 
Chicago Med airs Wednesday nights at 8/7c on NBC and the next day on Peacock.