NBC Insider Exclusive
Create a free profile to get unlimited access to exclusive show news, updates, and more!
Sign Up For Free to View
Inside Voight's Ultimatum on Chicago P.D. That Could Mean Trouble for Upstead
Tensions come to a head between Upton, Halstead, and Voight in Chicago P.D.'s Season 10 premiere.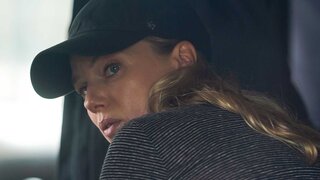 Following a heart-pumping Season 9 finale, Chicago P.D.'s Season 10 premiere picked up two weeks after the tragedy surrounding Anna's death.
The Intelligence Unit is clearly still grappling with the professional (and personal) fallout of the case, particularly Hank Voight (Jason Beghe), Jay Halstead (Jesse Lee Soffer), and  Hailey Upton (Tracy Spiridakos). 
Related: The Chicago P.D. Showrunner Says Halstead's Exit Will Be 'Really Impactful'
Ahead, we break down how the three officers attempt to work through their differences in Season 10, Episode 1's "Let It Bleed"—and what it could mean for one of our favorite Chicago P.D. ships, Upstead. 
What happened between Halstead, Upton, and Voight?
The trio have plenty of history that could be the cause of tension. However it all came to a head in the Season 9 finale when Halstead and Upton begrudgingly supported Voight when he went "off the books" in an attempt to take down Escano. Voight's questionable decision-making eventually led to Anna's death when Halstead and Upton had to shoot the informant in order to protect their boss.
Fast-forward to the Season 10 premiere, and Upton still doesn't trust Voight. He's put the Intelligence Unit on another drug case in the same neighborhood ruled by Escano and has the team following an undercover Torres, partnered with one of Voight's informants, as they try to score drugs from a dealer named Enzo. Upton second guesses Voight throughout the investigation and Halstead, trying to keep the peace, attempts to balance listening to Voight and being loyal to his wife.
In the end, Upton breaks rank, which results in a spooked Enzo, who ends up getting killed following a police chase. However, Upton finally confronts Voight.
"You haven't been making many calls in the last two weeks," she tells him. "You're on a one-man mission to patrol one block of this city. I get it, I do. But Voight, you can barely even look at me. I know you blame me for Anna's death, and I know that you're not OK. You're dragging this unit, and you're dragging Jay, through the mud with you, and you're 'gonna lose them with both."
What ultimatum does Voight give Upstead?
Following the investigation, Voight has some answers from Upton—but they come with a warning for both her and a concerned Halstead.
"I am OK. I'm always gonna be OK. Hailey, I can look you in the eye," he says. "Anna's death was my fault, mine alone. You are not my keeper, and you're not each other's. Look, I'm making choices you don't like? That is on me. He's making choices you don't like? That is on him. Him alone. Now, we gotta be done, with all of this. If it ever shows up on the job again, the three of us, we're not working together anymore, understood? It's that simple."
What does this mean for Upstead?
Voight has basically just told them that their days as partners could be over if they don't find a way to trust each other—and Voight—again. This is worrisome for a couple who love their jobs in the Intelligence Unit just as much as they do each other.
"We're good, right?" Halstead asks Upton.
"Yeah, of course, right?" she asks back. His response? "Yeah, of course."
Honestly, that moment between the newlyweds wasn't entirely convincing. But hopefully, this just means they're working through a setback and there's no permanent trouble for Upstead in store this season.
"Hailey's worried about Jay," Spiridakos told TV Insider. "They're both concerned for Voight, but their approach to how to handle it is very different." 
Watch Chicago P.D. on NBC Wednesdays at 10/9c and next day on Peacock.