NBC Insider Exclusive
Create a free profile to get unlimited access to exclusive show news, updates, and more!
Sign Up For Free to View
The Most Memorable This Is Us Guest Stars of All Time
From Seth Meyers to Sylvester Stallone.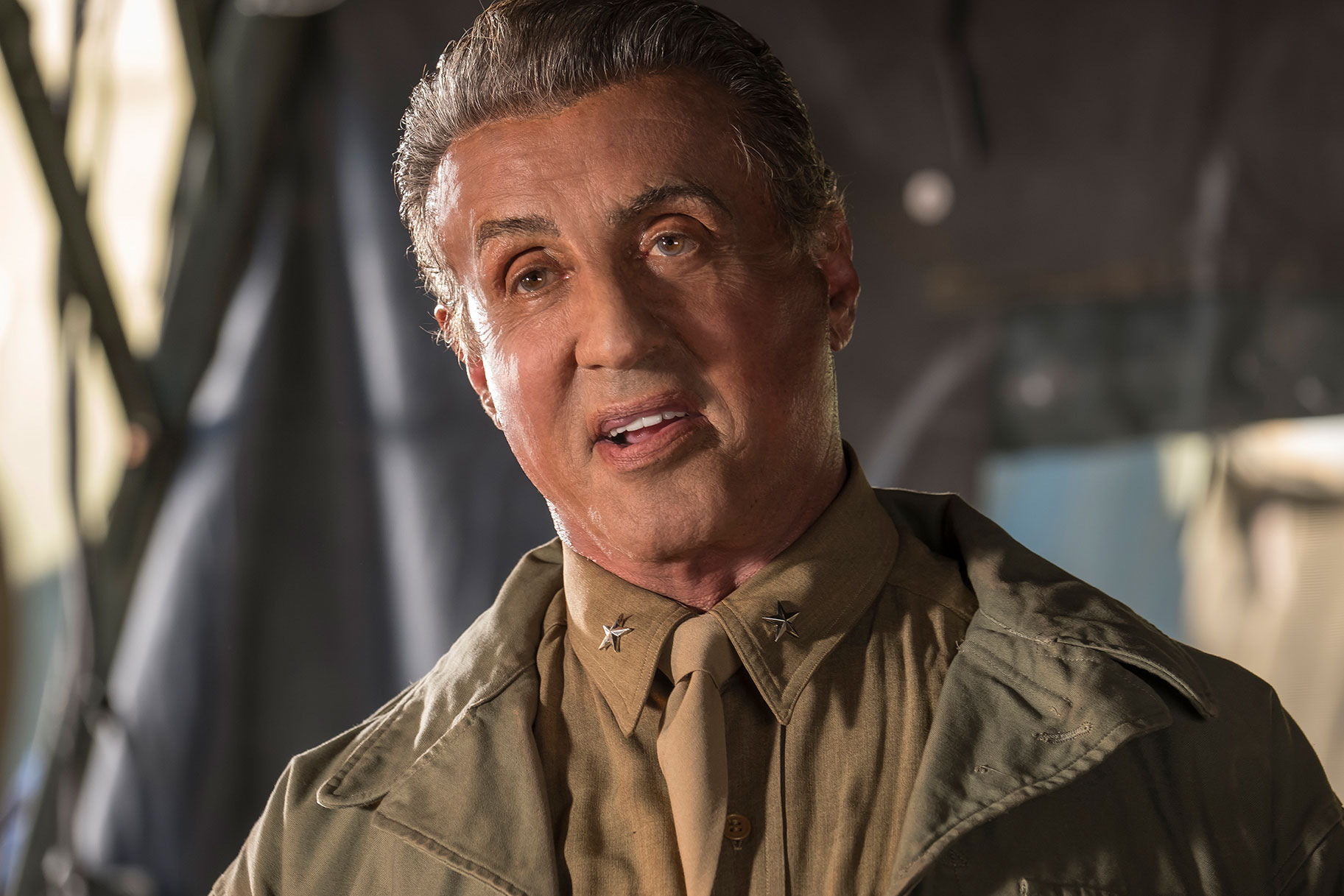 NBC's long-running family drama This Is Us has come to a tear-jerking close. After six satisfying seasons of sibling bonds, generational drama, and tear-jerking connection, This Is Us fans bid farewell to the Pearson family.
Audiences fell in love with the show for many reasons. The love plot lines, the personal growth among the characters, and the flawless performances from the entire cast were just a few. But fans also loved watching This Is Us for the show's endless lineup of celebrity guest stars. Fans could never expect which familiar face might pop up next or why, which was part of the fun. 
Below, see the most unforgettable This Is Us guest stars of all time: 
While Legend's guest star appearance on This Is Us Season 4 was brief, it was still exciting for NBC fans.
You might know him from his lucrative music career as well as his time as a Coach on The Voice. 
Seth Meyers as Himself
Meyers always knows how to put a smile on NBC fans' faces, which he did in his brief appearance in This Is Us Season 1. After Randall (Sterling K. Brown) and Kevin (Justin Hartley) get into a heated argument, Meyers recognizes Kevin and steps in as referee, ending the altercation. 
You might know him from Saturday Night Live and Late Night with Seth Meyers.
Mario Lopez as Himself
After an emotional breakdown on the set of The Manny in Season 1, Lopez discusses the incident with a distressed Kevin. 
You might know him from The Mario Lopez Show
M. Night Shyamalan as Himself
While Shyamalan is known more for his work behind the camera, rather than being on screen, the Oscar-nominated director made an exception for his This Is Us appearance. He played himself as he directed a film Kevin worked on during Season 4. 
You might know him from directing The Sixth Sense and Signs, among other horror classics. 
Sylvester Stallone as Himself
As soon as Stallone entered This Is Us screens, it was almost as if thousands of fans simultaneously screamed, "It's Rocky!" Stallone depicts a fictionalized version of himself alongside Kevin for a film they both shot during This Is Us Season 2.  
You might recognize him from the Rocky and Rambo films. 
Katie Couric as Herself 
For her This Is Us guest appearance in Season 1, Couric played herself in Kevin's nightmare about a stressful interview gone wrong. 
You might recognize her from NBC's Today. 
Ron Howard as Himself
Howard is a prolific figure in Hollywood, so it wasn't shocking to see him play the director for the film Kevin and Stallone made in Season 2. 
You might recognize him from directing Splash, Rush, Solo (A Star Wars Story), and How the Grinch Stole Christmas. 
Debra Jo Rupp as Linda
Rupp plays Linda, a social worker who helps Randall and Beth (Susan Kelechi Watson) in their efforts to adopt a child. We can thank Rupp's character for introducing Deja (Lyric Ross) to the Pearson family. 
You might know her from That '70s Show as matriarch Kitty
Sophia Bush as Lizzy
Bush appears in the Season 4 mid-season premiere as Lizzy, a potential love interest of Kevin's. But unfortunately, Kevin learns that Lizzy is married and is simply checking off a box on her celebrity hall pass list, swiftly crushing Kevin's hope.
You might recognize her from Chicago P.D. and One Tree Hill
Brad Garrett as Wes Manning
Garrett appeared in This Is Us as Wes Manning, the president of a television network tasked with handling the consequences of Kevin's breakdown on The Manny. 
You might recognize him from Everybody Loves Raymond. 
Elizabeth Perkins as Janet Malone
Perkins guest stars as Rebecca's (Mandy Moore) critical and domineering mother, Janet. She and Rebecca don't have the healthiest of mother-daughter relationships. 
You might recognize her from Weeds. 
Ryan Michelle Bathe as Yvette
In Season 1, Bathe appeared as Yvette, a woman Rebecca and Jack (Milo Ventimiglia) meet at the community pool. She sees Randall and helps Rebecca cut his hair properly. While the two women argue, they later become close. And fun fact: Bathe is married to Brown!  
You might recognize her from The Endgame and First Wives Club
Stream all your favorite episodes of This Is Us right now on Peacock.