NBC Insider Exclusive
Create a free profile to get unlimited access to exclusive show news, updates, and more!
Sign Up For Free to View
The Most Memorable Guest Stars From This Is Us Season 6
We've gotten so many great cameos.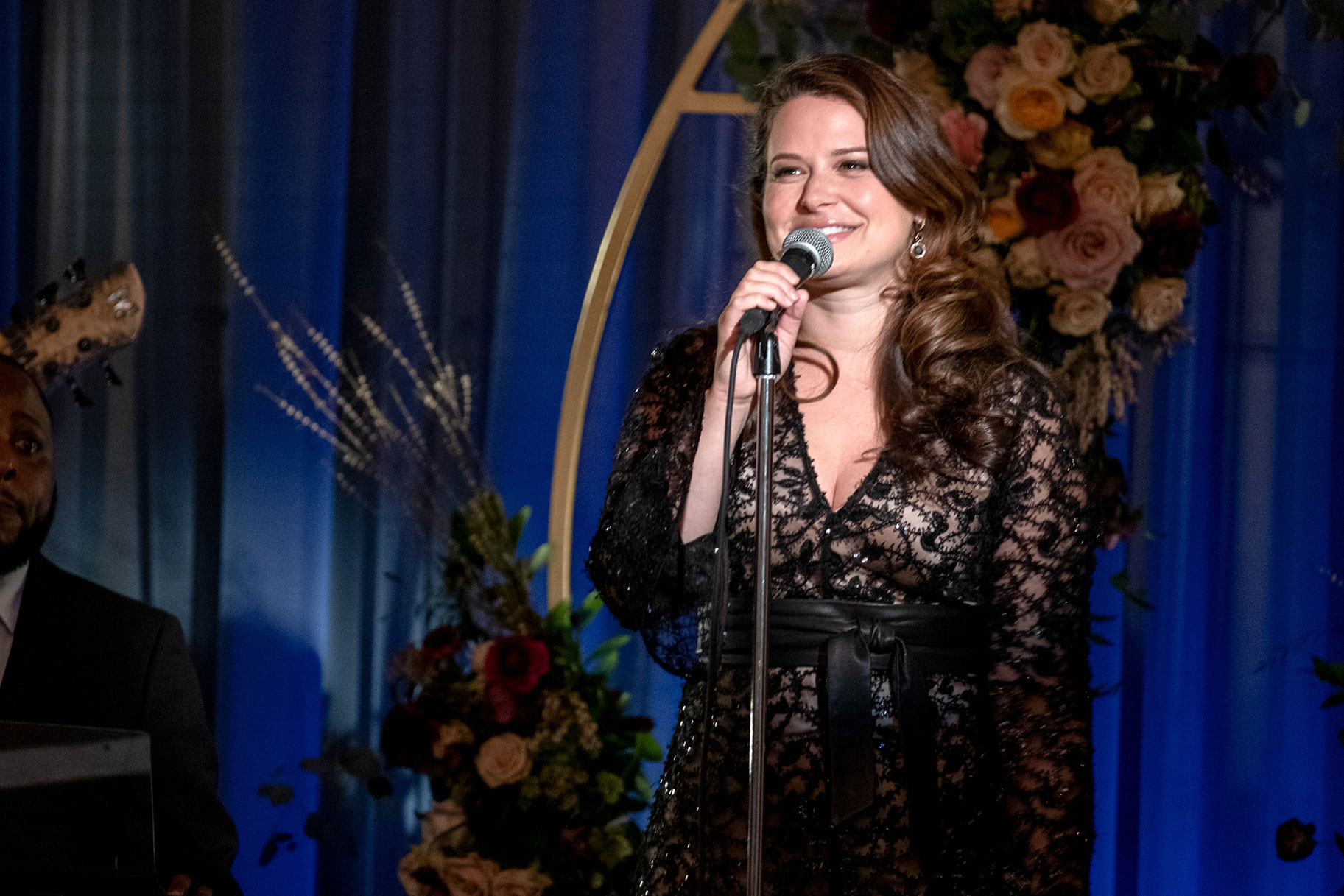 This Is Us Season 6 has had its fair share of memorable moments. Most of them have come from the main cast, but sprinkled throughout we've seen some incredible guest appearances. These cameos, from Camryn Manheim to Goran Višnjić, stand on their own as complicated, nuanced characters, but they've also added dimension to the core characters we've grown to love over the years. Of course, This Is Us is famous for its iconic guest spots—remember Sylvester Stallone?—but the Season 6 ones have been particularly special. Here, we look back at some of the highlights. 
Dulé Hill and Bill Irwin on This Is Us 
You may recognize them from: Hill from The West Wing, Psych; Irwin from Law & Order: SVU
Appeared: Season 6, Episode 17 ("The Train") 
The character: Hill plays Mr. Brooks, a father whose family was involved in a car accident the same night as the Pearson fire; Irwin returns as the ER doctor who tells Rebecca that Jack has died. 
What happened: In the This Is Us penultimate episode, we're introduced to a family who gets into a car accident the same night of the Pearson fire. A son in the family, Marcus, is badly injured, and the family worries he may not make it through the night. While getting coffee at the hospital, Mr. Brooks runs into Jack, still alive after the fire though moments from his eventual death. They exchange words—words that clearly have an impact on Mr. Brooks. Later in the episode, we learn that Marcus survives the accident with a permanent foot injury. And of course, we know Jack passes away. Irwin's character delivers both pieces of news. 
Flash-forward to the future: Marcus is now a medical researcher, and viewers see he ultimately develops an effective treatment for Alzheimer's. Though it's too late to help Rebecca, the connection has resonance.
Genevieve Angelson on This Is Us
You may recognize them from: New Amsterdam
Appeared: Season 6, Episode 2⁠ ("One Giant Leap")
The character: Young Sally 
What happened: Sally was, for a while, the woman Nicky thought "got away." They met as teenagers and had a whirlwind romance that culminated with Sally asking Nicky to go to Woodstock with her. At the last minute, he decides to stay home, effectively ghosting Sally, which haunted him for years. 
Dey Young and Jeffrey Nordling on This Is Us 
You may recognize them from: Young from Melrose Place, Nordling from Big Little Lies 
Appeared: Season 6, Episode 2⁠ ("One Giant Leap")
The characters: Older Sally and Eric
What happened: Cut to the present: Nicky decides to visit Sally to see if there's anything left to their relationship. But when he arrives to her house⁠—with Rebecca (Mandy Moore) and Miguel (Jon Huertas) in tow—he realizes she's married. Her husband's name is Eric. 
Goran Višnjić on This Is Us
You may recognize them from: ER
Appeared: Season 6, Episode 6⁠ ("Our Little Island Girl: Part 2") 
The character: Vincent Kelly
What happened: Vincent was teenage Beth's dance teacher, who we met in two episodes, Season 3's "Our Little Island Girl" in 2019 and the follow-up in Season 6. After crushing her dreams as a dancer, Beth runs into Vincent 23 months later at a restaurant while on a date with teenage Randall. She wants to confront him but can't bring herself to do it.
As an adult, though, she gets her chance: Beth (Susan Kelechi Watson) calls Vincent and tells him, "I was ready to be your star, but when my dad died and I couldn't perform up to your standards, you just tossed me aside. You literally replaced me with someone else without a word of comfort or explanation." To this, Vincent said, "I'm sorry you felt that way, but it wasn't my job to coddle you. It was my job to give you the technique you needed to be a star." She ends the conversation with a poignant line: "I'm the little island girl who danced before she walked, and you took that from me. But now I'm taking it back." 
Camryn Manheim on This Is Us
You may recognize them from: Law & Order 
Appeared: Season 6, Episode 4⁠ ("Don't Let Me Keep You")
The character: Cousin Debbie
What happened: In a flashback, we see Jack (Milo Ventimiglia) travel to Ohio following the death of his mother, Marilyn (Laura Niemi). We meet Debbie, who Jack calls "Cousin Debbie," but that's not technically accurate. Debbie is actually Marilyn's cousin, but the nickname prevails. It turns out Marilyn went to live with Debbie after splitting from her abusive husband, Stanley (Peter Onorati), Jack and Nicky's (Griffin Dunne) father. Debbie played a large part in planning Marilyn's funeral, even writing a touching poem for her late cousin. 
You may recognize them from: Scandal 
Appeared: Season 6, Episode 13⁠ ("Day of the Wedding")
The character: Arielle 
What happened: Arielle is the wedding singer hired for Kate and Phillip's (Chris Geere) wedding. She's causing quite the stir in the TIU fandom right now because she may be the woman Kevin spent the night with in his hotel—and ultimately ends up with. 
This Is Us airs Tuesdays at 9 p.m. ET on NBC.