NBC Insider Exclusive
Create a free profile to get unlimited access to exclusive show news, updates, and more!
Sign Up For Free to View
Griffin Dunne's This Is Us Character Nicky: His Backstory, Explained
Nicky's evolution has been really moving to watch.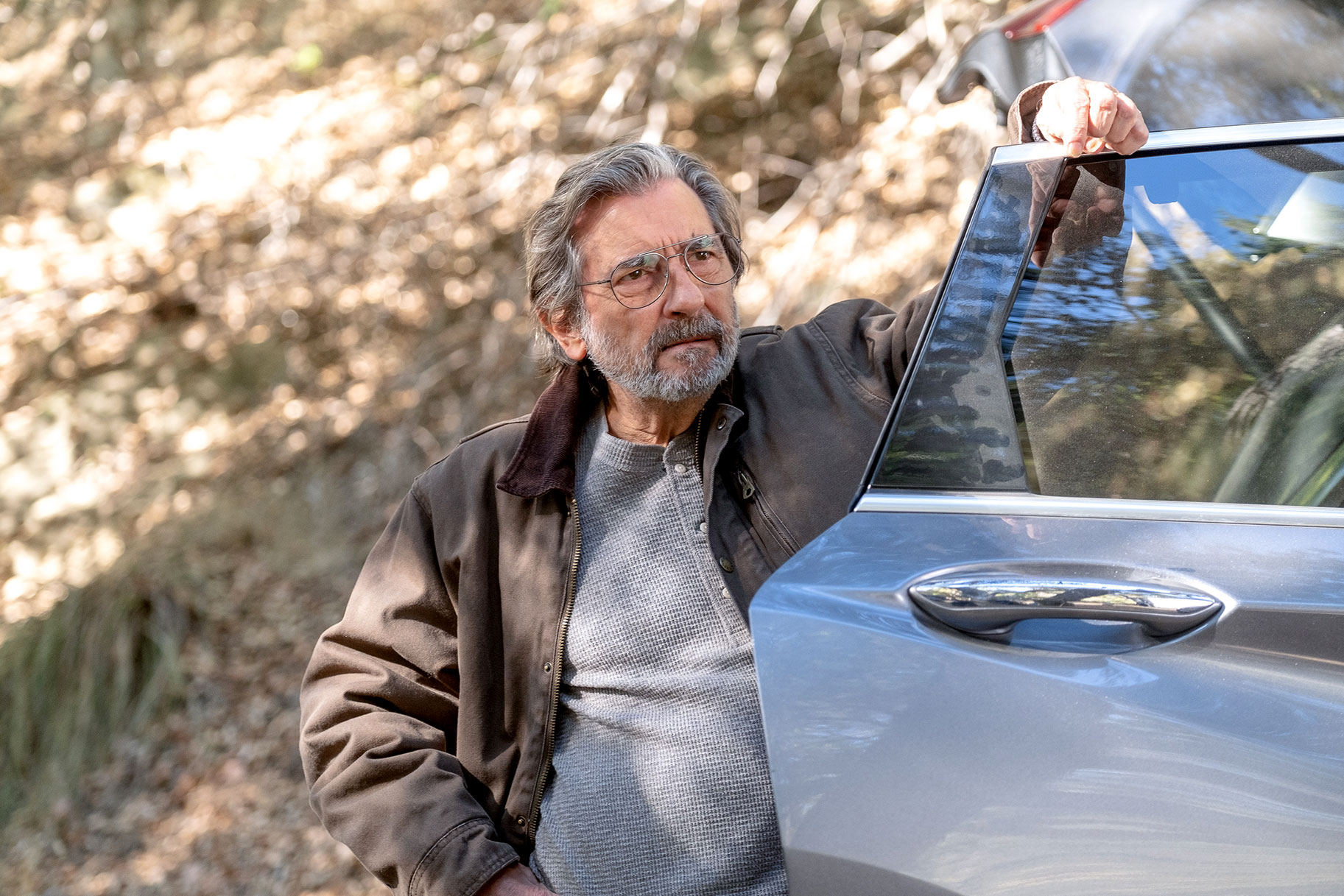 Uncle Nicky (Griffin Dunne) has had quite the evolution on This Is Us. We first met Jack's (Milo Ventimiglia) estranged brother when he was living in a trailer, coping with alcoholism and PTSD from his time in the Vietnam War. The Pearson family thought Uncle Nicky had died, which made meeting him all the more surreal. He's a stubborn character, and in those early episodes that took shape in him refusing any help from the Pearsons. But over time—and thanks largely to Kevin (Justin Hartley)—Uncle Nicky got back on his feet and fully immersed himself in the family. 
Of course, his journey hasn't been easy, and it's been filled with many ups and down. As This Is Us  draws more and more to a close—we know—let's recap his story: 
Nicky's childhood
Nicky was born on October 18, 1948, and after his arrival, Jack was told by their father, Stanley, that it's an older brother's responsibility to look after his younger brother. Jack deeply internalizes this message and becomes Nicky's shield in their early years, especially as Stanley's alcoholism intensifies. 
Nicky in Vietnam 
Nicky is drafted in the Vietnam War as an Army Medic. While overseas, he witnesses many horrific acts of violence and starts using drugs to cope. After writing home, Jack enlists to look after him, but Nicky is in no place to heal. He's deep in his addiction and has grown resentful of the Vietnamese civilians, blaming them for the deaths of his soldier friends. 
Everything comes to a head after Nicky connects with a young Vietnamese boy. A tragic boat accident leads to the boy's death, but Jack—knowing how Nicky's been treating Vietnamese people—thinks Nicky intentionally caused the explosion. Nicky is eventually discharged from the war. 
Nicky's final encounter with Jack
After the war, Nicky moves to his trailer in Pennsylvania, where he continues to drink and deal with his PTSD. Jack visits him one time, in 1992, but it doesn't go well. Jack refuses to discuss what happened in Vietnam, even though Nicky clearly wants to. Things end with Jack showing Nicky a photo of Rebecca (Mandy Moore) and their children, and the brothers mutually agree to stay out of each other's lives. This is the last time Nicky ever sees Jack. Jack dies thinking what happened to the boy in Vietnam wasn't an accident, but Nicky's fault. 
Nicky meets the Big Three and starts recovering
Upon learning that Uncle Nicky is very much alive, Kevin, Kate (Chrissy Metz), and Randall (Sterling K. Brown) go visit him in Pennsylvania. It's then when Nicky is told his brother had passed away. Kevin takes an interest in Nicky and tries to enroll him in a veterans' center to help him with his issues; he refuses at first but eventually agrees. Kevin and Nicky also start attending Alcoholics Anonymous meetings together, and it's there where they meet Cassidy (Jennifer Morrison), who ends up becoming an integral part of both their lives. 
Nicky's love life
In later seasons, viewers learn about Sally (Dey Young), who Nicky meets when he's a teenager. Sally wants to run away with Nicky to Woodstock, but Nicky decides to stay behind, leading him to think she was the one who got away. So years later, he goes to find her, but she's married. It's on the plane home that he meets a flight attendant named Edie (Vanessa Bell Calloway), and the two begin a relationship. In a flash-forward, we learn this is who Nicky ultimates ends up with. 
By and large, Uncle Nicky's storyline has wrapped up, but with This Is Us, you never know what's in store. Tune in Tuesdays at 9 p.m. ET on NBC to find out how everything ends (and head to NBC.com to catch up on episodes now).