SEASON PREMIERE SEPT 20 | MONDAY 8/7c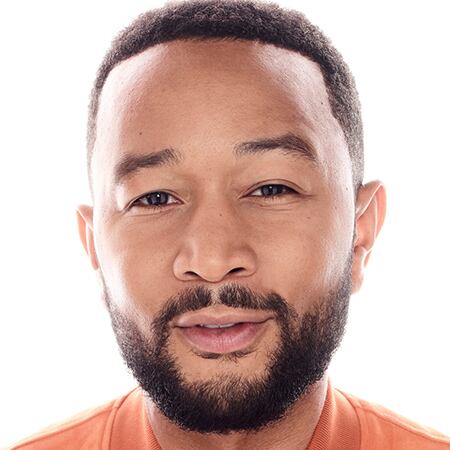 John Legend
Coach Bio
John Legend serves as a coach on the 20th season of the four-time Emmy Award-winning competition series "The Voice." He joined the series in 2019. 
Legend is an EGOT-winning, critically acclaimed, multiplatinum singer-songwriter who has garnered 11 Grammy Awards, an Academy Award, a Golden Globe Award, a Tony Award and an Emmy Award, among others.  
He is the first African American man to earn an EGOT and one of only 15 people in the prestigious EGOT club. Legend has released seven albums over the course of his career - "Get Lifted" (2004), "Once Again" (2006), "Evolver" (2008), "Love in the Future" (2013), "Darkness and Light" (2016), "A Legendary Christmas" (2018) and "Bigger Love" (2020). Currently, Legend's single "All of Me" ties with Luis Fonsi, Daddy Yankee and Justin Bieber's "Despacito" as the highest certified track in Recording Industry Association of America's history. 
Legend starred as Jesus in NBC's "Jesus Christ Superstar Live in Concert" in 2018. That year, he was nominated for an Emmy for Outstanding Lead Actor in a Limited Series or Movie and won as a producer in the category of Outstanding Variety Special (Live). In 2018, Legend released "A Legendary Christmas" and closed out the year with his "A Legendary Christmas" tour.  
Beyond his music career, Legend, along with partners Mike Jackson and Ty Stiklorius, is a principal in the Get Lifted Film Co. Most recently, Get Lifted produced David E. Talbert's "Jingle Jangle: A Christmas Journey" for Netflix, the HBO docu-series "Atlanta's Missing and Murdered: The Lost Children," the IFC and AMC comedy series "Sherman's Showcase" and "Sherman's Showcase: Black History Month Spectacular" and "Rhythm + Flow" for Netflix. Their other recent projects include the documentary "40 Years a Prisoner" on HBO Max and the documentary "Giving Voice," which premiered at the 2020 Sundance Film Festival and is available to stream on Netflix. Their forthcoming projects include the film "Monster," recently acquired by Netflix, the sports drama "Signing Day" in partnership with Steph Curry's Unanimous Media for Sony Pictures, a female-fronted film written by Adam Hoff about a modern-day Jerry Maguire, the film adaptation of S.A. Cosby's novel "Blacktop Wasteland" and "Paper Gods" with Sony Pictures Television for ABC. 
As a philanthropist, Legend initiated the #FREEAMERICA campaign in 2015 to change the national conversation surrounding our country's misguided criminal justice policies and to end mass incarceration. In addition to Legend's signature initiatives, he serves on the board of directors of Harlem Village Academies and Management Leadership for Tomorrow, as well as on the Advisory Board for the Quattrone Center for the Fair Administration of Justice at the University of Pennsylvania Law School and Teach for All.