NBC Insider Exclusive
Create a free profile to get unlimited access to exclusive show news, updates, and more!
Sign Up For Free to View
Sofia Vergara and Her 31-Year-Old Son Are Total Twins in This New Selfie
The resemblance is uncanny! Be sure to watch America's Got Talent on NBC.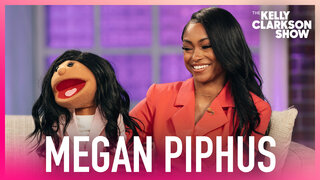 Sofia Vergara and her fam are in the Big Apple!
On May 1, the America's Got Talent Judge took to her official Instagram page to post a candid selfie of herself and her son, Manolo Gonzalez Vergara, both hanging out in the city that never sleeps. In the nighttime snapshot, Vergara held the camera while Manolo was to her right, and her business partner Luis Balaguer stood to her left. Vergara wore a mauve brown lip shade and also rocked some smokey eyes and large, dangly silver earrings. 
"Luv u NY❤️❤️ #upfronts23," Vergara captioned the post. 
Vergara consistently been sharing pictures of her son to her social media accounts. Last month, she posted an adorable picture of Manolo hanging out with Judge Heidi Klum on the set of America's Got Talent. In the picture, Manolo rocked a gray denim jacket while standing next to Klum with a slight smirk on his face. 
A week later, Vergara posted a sweet throwback photo of herself and Manolo all the way from the '90s. In the picture, the gorgeous Vergara had her arm around her son, who was just a toddler at the time. How cute! 
"#tbt the 90s con @manologonzalezvergara 📹," she captioned the post. 
Manolo Gonzalez Vergara is 31 years old and graduated from Emerson College in Boston in 2015. Like his mother, he decided to pursue a career in acting. So far, he has starred in projects such as Guilty Party, White Rabbit, and Destined to Ride. He also had a role as a DJ alongside Vergara in the 2015 film Hot Pursuit.
Vergara apparently has mixed feelings about her son choosing a path in the entertainment industry. 
"She kind of wishes I wasn't in this business, like, at all. She's like, 'It's hard, why? Get a real job. Something stable,'" Manolo told ACCESS when discussing his show Guilty Party. "She gives me a lot of advice. Sometimes I don't ask for it, but she gives me a lot of advice." 
That said, Vergara is extremely proud of her son. "Every time people compliment me about my son, Manolo, it is very rewarding," she told People in 2016. "I raised him trying to set the best example and give him the best that I could. When people compliment me on him, on how well-mannered, how charming, funny, and well-behaved he is, it makes all the sacrifices worthwhile." 
America's Got Talent Season 18 premieres Tuesday, May 30 at 8/7c on NBC and next day on Peacock.