NBC Insider Exclusive
Create a free profile to get unlimited access to exclusive show news, updates, and more!
Sign Up For Free to View
Sofia Vergara Just Shared the Cutest '90s Throwback Pic With Her Son Manolo
The 31-year-old just visited his mother on the AGT set.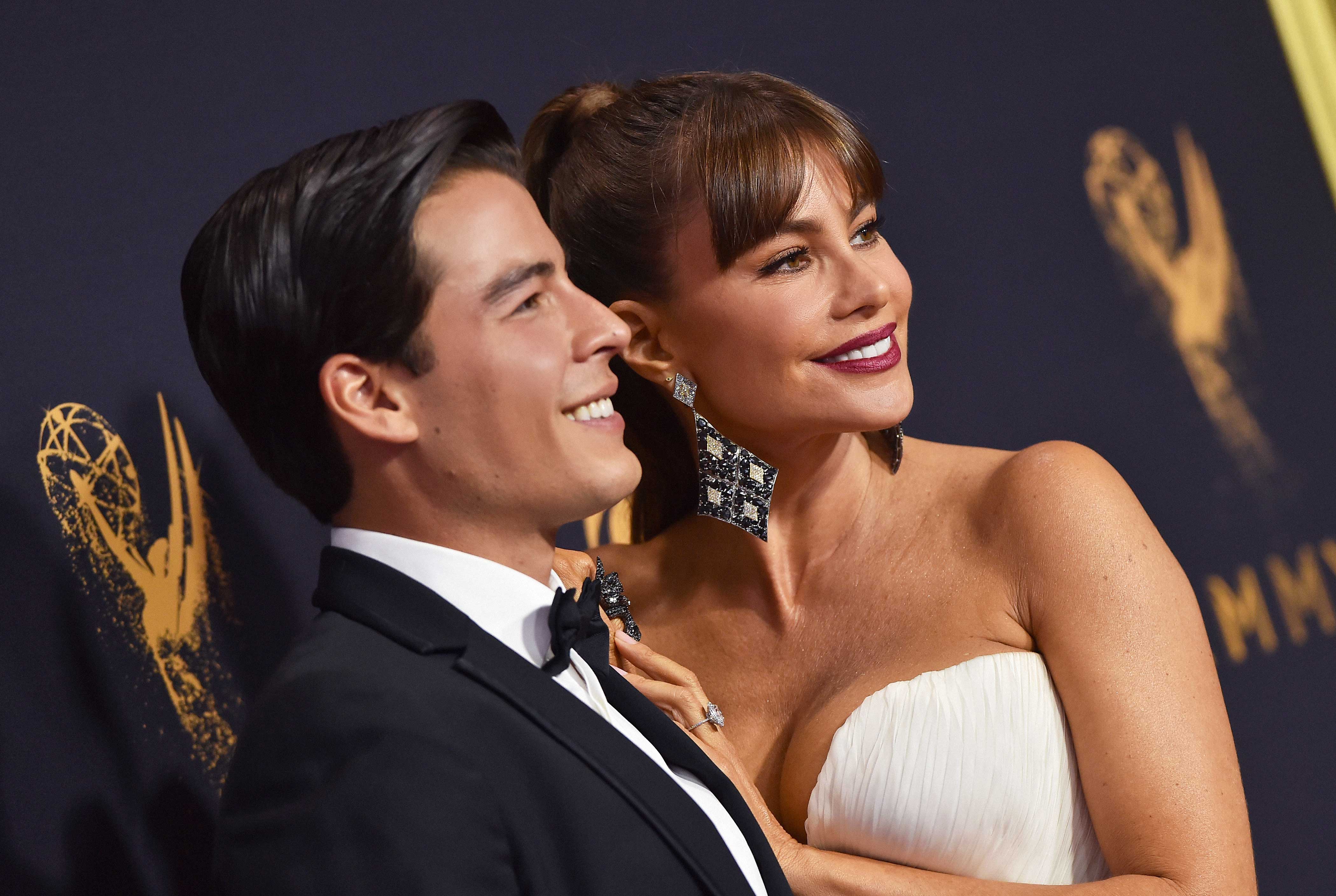 Throwback time for the Vergara family!
On April 21, Sofia Vergara gave fans a sentimental glimpse into her life way before her America's Got Talent days. The vintage snapshot, which was posted to her Instagram, showed a gorgeous young Sofia smiling with her arm around her then-toddler son, Manolo Gonzalez Vergara. "#tbt the 90s❤️," she captioned the post.
The time seems to hold a special place in her heart, because in February she also shared an adorable sentimental video of her and a young Manolo during a photoshoot. "#tbt the 90s con @manologonzalezvergara 📹," she captioned the clip.
Manolo Gonzalez Vergara is currently 31 years old and graduated from Emerson College in 2015. He took after his mother's footsteps and decided to pursue an acting career of his own, starring in projects such as Guilty Party, White Rabbit, and Destined to Ride. He also had a role alongside his mother in 2015 with the film Hot Pursuit, where he played a DJ. 
While Vergara sharing her son on her public social media is rare, she also gave us a glimpse of him hanging out with Heidi Klum backstage at America's Got Talent last week. In the post, Manolo rocked a gray denim jacket with an AGT badge. 
But how does Sofia feel about her son entering the entertainment business? "She kind of wishes I wasn't in this business like at all. She like: 'its hard, why? Get a real job. Something stable'," Manolo told ACCESS when discussing his show Guilty Party. "She gives me a lot of advice. Sometimes I don't ask for it, but she gives me a lot of advice," he added of Sofia's motherly love. 
The mother and son have a very close relationship, as she knows that family is everything. "Every time people compliment me about my son, Manolo, it is very rewarding," she told People in 2016. "I raised him trying to set the best example and give him the best that I could. When people compliment me on him, on how well-mannered, how charming, funny and well-behaved he is, it makes all the sacrifices worthwhile," she added.
As for Manolo's personal endeavors, he started a high-end dog apparel line, Canini by Baguette, in 2020. 
"Its amazing, I'm super proud because I think, you know, its great because he loves dogs, its something very organic that has come from him. And I love that he has the entrepreneur blood like me. And, y'know, he's done a great job, the clothes are fantastic, and we're very excited to see what is going to happen," Sofia told Extra about her son's accomplishments.