NBC Insider Exclusive
Create a free profile to get unlimited access to exclusive show news, updates, and more!
Sign Up For Free to View
Sofia Vergara Just Shared a Rare Pic of Her 31-Year-Old Son Visiting the AGT Set
And it looks like he met up with another AGT Judge!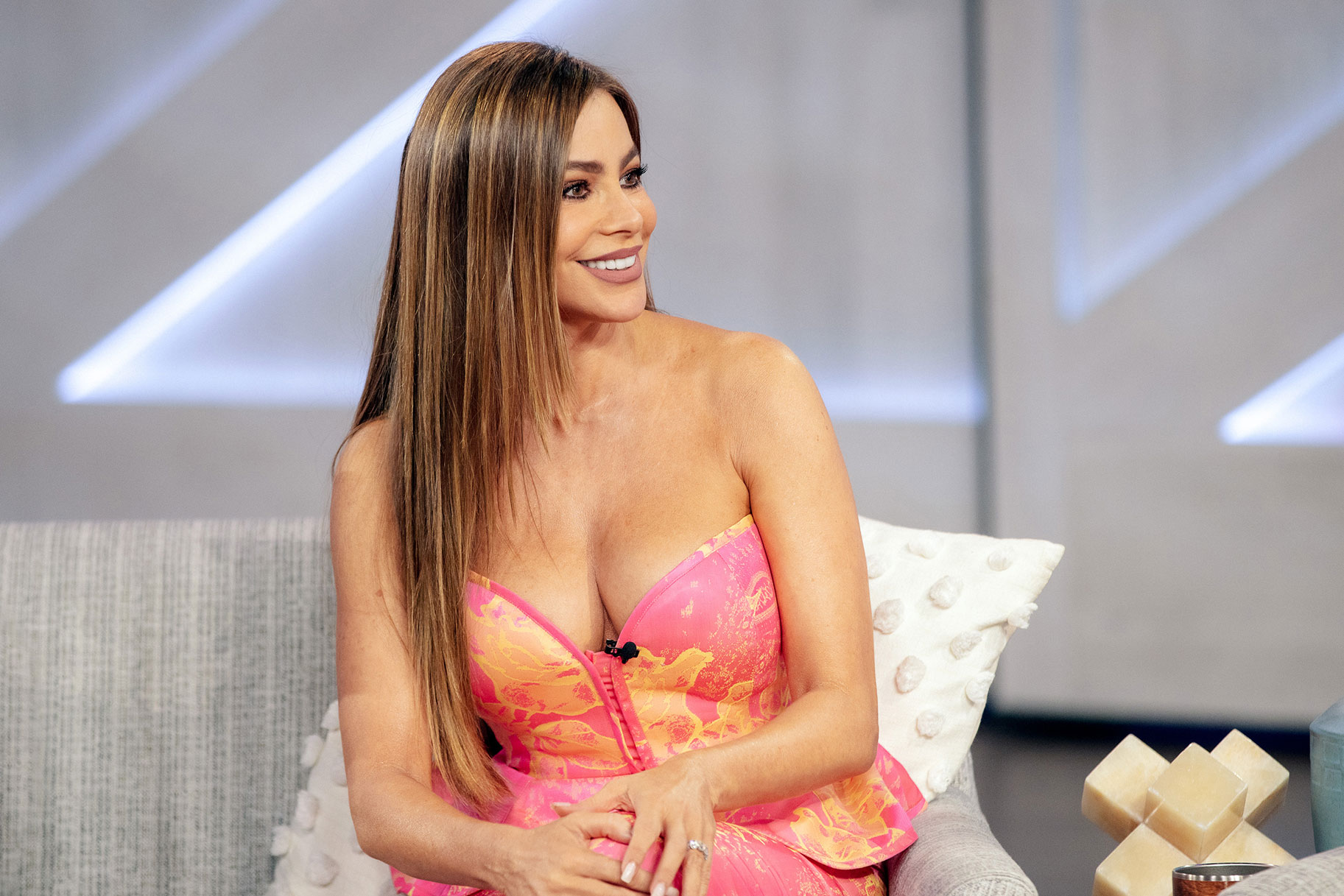 Sofia Vergara brought a very special guest to the set of America's Got Talent!
On April 13, the AGT Judge shared a cute photo on her Instagram story of her son, Manolo Gonzalez Vergara, standing next to Judge Heidi Klum. In the snapshot, Manolo sported a gray denim jacket while Klum wore a multicolored shawl over her shoulders.
That same day, Vergara, 50, gave us an inside glimpse to filming the Season 18 AGT Auditions. She posted a gorgeous selfie of her rocking some smokey eye while Klum photobombed in the background. 
"Almost done with auditions!!! What a season its going to be!!!!@agt ⭐️⭐️⭐️," she eagerly captioned the post. 
Who is Sofia's Vergara's son, Manolo Gonzalez Vergara?
Manolo Gonzalez Vergara, 31, attended Emerson College in Boston and graduated in 2015, according to Closer Weekly. Since then, he has gone to pursue an acting career of his own. He's starred in various shows and films such as Guilty Party, White Rabbit, Destined to Ride, and had a role alongside his mother in the 2015 flick Hot Pursuit. 
Vergara is more than proud of her son. "Every time people compliment me about my son, Manolo, it is very rewarding," she told People in 2016. "I raised him trying to set the best example and give him the best that I could. When people compliment me on him, on how well-mannered, how charming, funny and well-behaved he is, it makes all the sacrifices worthwhile," she added. 
Sofia has also added to her family when she married actor Joe Manganiello seven years ago. The two have a loving relationship, as Sofia frequently posts to social media to share sweet moments with her hubby. Better yet, Manganiello even got his wife a glass-blown flower for her birthday last year, to represent the lasting nature of their love.
In a 2020 interview with People, Manganiello sweetly opened up about when he knew that Vergara was the one. "I knew pretty quickly that I could trust her, and she knew pretty quickly that she could trust me," he said. "And we're both the kind of people who are capable of putting the other person ahead of ourselves. I was capable of putting her wishes ahead of mine, whatever they were, and she was capable of doing the same. Once you have that, you don't let go of it," he gushed to the outlet.