NBC Insider Exclusive
Create a free profile to get unlimited access to exclusive show news, updates, and more!
Sign Up For Free to View
Heidi Klum Shared Her Stunning Makeup-Free Face Before Getting Glam For an Event
She rocked the best of both worlds! Watch America's Got Talent on NBC.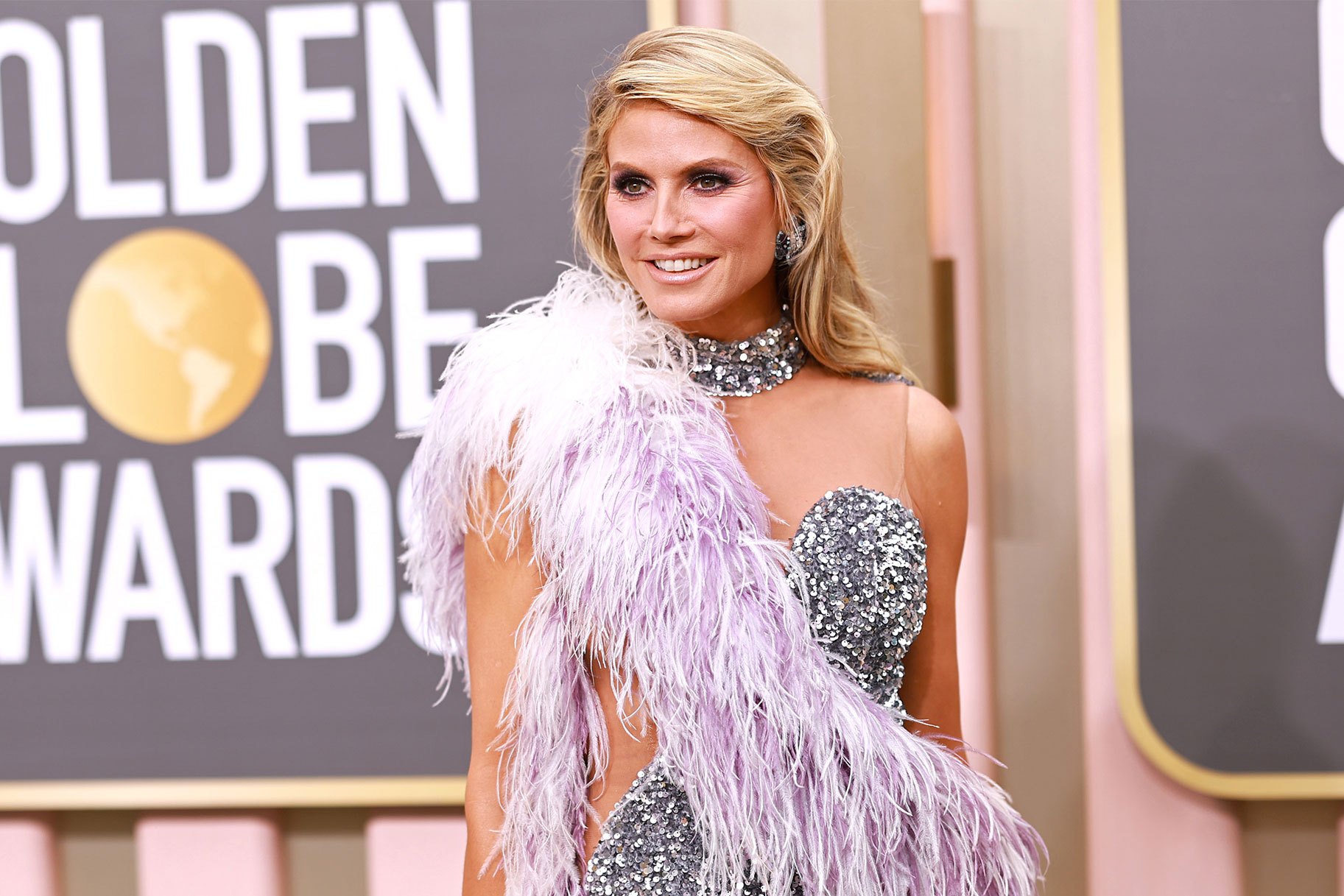 On March 27, AGT Judge Heidi Klum took to her official Instagram page to share a makeup-free video of herself getting ready for the iHeartRadio Music Awards. In the clip, she stunned with a fresh face and tousled layered locks while she mouthed the words to "...Baby One More Time" by Britney Spears. She then flipped her hair to reveal a stunning transformation of her in a smokey eye with saturated turquoise pigment.
For this look, she brought everything together with a deep blue sequined gown with a cutout top and unique asymmetrical shoulder padding. Meanwhile, her chunky earrings, platform heels, and glossy manicure matched the theme. "i Heart Music … and i also heart tonight's look 💙 #iHeartAwards," she captioned her Instagram post.
Klum has been killing it with her elaborate red carpet outfits lately. One stand-out look was of her in a bedazzled mini dress with a lavender feather boa at the 2023 Golden Globes. There, her husband, Tom Kaulitz, joined her as they shared a sweet smooch in front of the cameras.
In an interview with SheKnows, Klum opened up about her relationship with Kaulitz.
"You have to cut out all the noise around you. Not everyone is always cheering you on in all things that you do," she told the outlet. "But I feel like you've got to do what makes you happy. And he made me happy. And we're still happy and having a great time together."
In 2021, Klum gushed about their love for each other to ET. "I mean, I found my match, finally, like I am very romantic and I do a lot of weird things, like I leave notes everywhere and I do a lot of things for him and it's beautiful when you get that back from your partner. And it's the first time I feel like I really have a partner to do everything with," she said.
Then, she talked about an amazing gift her hubby gave her. "He did give me a piece of the Berlin Wall, it's gigantic, it was shipped on a boat with the crane put into our backyard," she said. "It's a beautiful art piece...I love art in general, and my husband knew that and since he is from East Berlin, you know, basically, this is from where these Berlin people were inside and they couldn't get out, so, you know, it means something and is very special to him."