NBC Insider Exclusive
Create a free profile to get unlimited access to exclusive show news, updates, and more!
Sign Up For Free to View
Who Was In The Original Cast of Law And Order: Special Victims Unit?
Which actors appeared in Season One might surprise fans two decades later.
With over 20 years on the air, the cast of Law & Order: Special Victims Unit has become mythic. 
The smash spin-off of Law & Order has had a chokehold on audiences since its 1999 debut for its addictive criminal cases and mesmerizing storylines. It's impossible to get to 24 nail-biting seasons without a powerhouse cast of detectives and, again and again, SVU has delivered.
There have been several cast shake-ups throughout the years, but the addictive Law & Order formula stays the same — and it's thanks to the original cast of Law & Order: SVU that we now have hundreds of episodes.
Look back at the O.G. SVU cast to see just how far the NBC nail-biter has come.
Who was in the original cast of Law & Order: Special Victims Unit?
It may surprise fans just how many current beloved SVU characters entered the Law & Order universe after the first season.
The original cast of Law & Order included Mariska Hargitay, Christopher Meloni, Dann Florek, Richard Belzer, Michelle Hurd, and Dean Winters.
Each SVU detective since had brought something new to the Squad, but many fans would agree that the original cast of Law & Order: SVU was responsible for instantly getting fans hooked.
Mariska Hargitay as Olivia Benson
Seasons 1-24
Mariska Hargitay has starred as Olivia Benson for all 24 seasons, and instantly charmed audiences with her introduction in Season 1, Episode 1 ("Payback").
Benson climbed the ranks of the SVU by closing countless criminal cases and was promoted to Captain of the Squad in Season 21, Episode 1 ("I'm Going To Make You a Star"). Whether Benson is connecting with her detectives or interrogating an especially heinous criminal, Hargitay delivers a grand-slam performance.
Related: How Many Law & Order: SVU Episodes Has Mariska Hargitay Directed? 
Before her SVU debut, Hargitay had guest starred in several television projects, including Baywatch(1989), Seinfeld (1993), and Ellen (1996). Hargitay also starred in the 1999 cult horror flick Lake Placid. Since SVU's series premiere, Hargitay has appeared in over 500 SVU episodes and served as a director on several occasions. 
Christopher Meloni as Elliot Stabler
Seasons 1-12
Completing one of the best police partnerships in television history was Detective Elliot Stabler, played by Meloni, Benson's partner in the SVU. Meloni's time on the show spanned 266 episodes from Season 1 to Season 12, during which Benson and Stabler were a dynamite duo — and fans fell in love with their non-stop chemistry and affinity for closing cases lickety-split.
Related: Elliot Stabler's Most Intense Moments on Law & Order: SVU
Stabler bid farewell to the squad in Season 12, Episode 22 ("Smoked") after being rocked by a devastating case.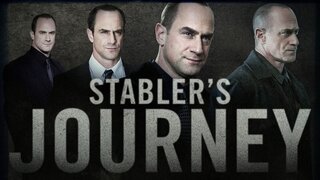 A decade later, Meloni reprised his role as Stabler for Law & Order: Organized Crime. Stabler returned to the city to attend an award ceremony for Benson in SVU's Season 22, Episode 9 ("Return Of The Prodigal Son"). And, after the murder of his wife, Kathy (Isabel Gillies), he stayed in the city to see justice served.
Outside of his Law & Order success, Meloni has starred in several must-see movies and television series, such as the prison drama Oz (1998–2003) and films like 12 Monkeys (1995), Fear and Loathing in Las Vegas (1998), Runaway Bride (1999), and Wet Hot American Summer (2001).
Dann Florek as Donald Cragen 
Seasons 1-15
Florek has played Donald Cragen for decades, making him the crossover king of Law & Order.
Florek first appeared as Det. Cragen in Seasons 1-3 of the flagship Law & Order but departed after being transferred to the Manhattan SVU to become its commander. Florek's Cragen then became a member of the original cast of Law & Order: SVU, introduced in the pilot episode. 
Florek's final appearance as a member of the main cast came in Season 15, Episode 11 ("Amaro's One-Eighty") after his character officially retired. Since Florek's departure, he has guest starred in several episodes of SVU, including Season 16, Episode 21 ("Perverted Justice") and Season 23, Episode 6 ("The Five Hundredth Episode").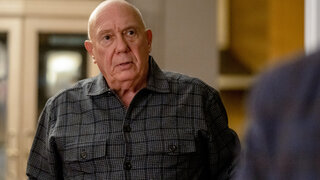 Florek has also guest starred on Law & Order: OC, appearing in Season 2, Episode 17 ("Can't Knock The Hustle") and Season 2, Episode 22 ("Friend Or Foe"), when Stabler sought out his former commander's advice.
Before his Law & Order era, Florek starred in L.A. Law (1988–1993), 21 Jump Street (1988), and the 1994 film The Flintstones. 
Richard Belzer as John Munch
Seasons 1-15
The late Richard Belzer was unforgettable in his portrayal of Senior Detective John Munch, another character introduced in Season 1 of Law & Order: SVU. Munch brought the grit a show like SVU needed, and Belzer was also hysterical as the deadpan cynic.
At the time, Munch was the Unit's most seasoned investigator, leading to his promotion to Sergeant in Season 9 of SVU, the first detective be promoted on the show. Munch resigned from the SVU in Season 15, Episode 5 ("Wonderland Story") after accepting a gig at the D.A. office. 
Related: Law & Order: SVU Stars' Tribute the Late Richard Belzer
Belzer had a unique role: His Munch appeared in several different series and franchises outside of franchise creator Dick Wolf's universe. The character of Munch originated in Homicide: Life on the Street (1993 to 1999) before he left Baltimore to accept a job at the Manhattan SVU. Munch also made cameo appearances in the flagship Law & Order (1996-2000), The X-Files (1997), The Beat (2000), Arrested Development (2006), The Wire (2008), and NBC's 30 Rock (2011).
Michelle Hurd as Monique Jeffries
Seasons 1-2
Michelle Hurd played one of the SVU's most dedicated detectives, Monique Jeffries. Jeffries was the Squad's researcher and Munch's partner in crime-fighting, assisting in many high-stakes cases in Season 1 of SVU. 
However, Jeffries was taken off active duty in Season 2, Episode 1 (Wrong Is Right), leading to an awkward run-in with her replacement, Odafin Tutuola (Ice T). Upset with a reassignment to desk duty, Jeffries resigned from the SVU in Season 2, Episode 16 ("Runaway") —but the team learned she later joined the Vice Unit.  
Hurd came to SVU with a variety of guest roles on popular television series, including in Another World (1991–1997), New York News (1995), and in Season 7, Episode 9 ("Entrapment") of the flagship Law & Order.
Following her role in SVU, Hurd proceeded to star in several dramas and thrilling projects, like Leap Years (2001), The Glades (2010–2013), Ash vs Evil Dead (2016), and Star Trek: Picard (2020–2023).
Dean Winters as Brian Cassidy
Season 1, 13-15, and 19-20
Dean Winter's Brian Cassidy was a Law & Order: SVU O.G., goofy but genuine. But what he lacked in intellect, he made up for in passion. Cassidy and Benson had a short but sweet fling in SVU's first season, but it ended as quickly as it began... only to be rekindled years later.
Related: A Complete Timeline of Olivia Benson's Romantic Relationships
Cassidy left the force in Season 1, Episode 13 ("Disrobed") for a less intense position at the Narcotics Devision of the NYPD, but returned in Season 13, Episode 23 ("Rhodium Nights"). He then appeared in four episodes in Season 14 and in nine episodes in Season 15, and returned for four episodes in Season 19.
Winter's final appearance (so far) as Cassidy was in Season 20, Episode 16 ("Facing Demons"). Cassidy and Benson may not have been end-game material, but their on-again-off-again relationship was one of the most heartwarming connections of the series.
Winters came to SVU after starring in the prison drama Oz as Ryan O'Reilly. He also starred in Rescue Me (2004-2011), guest starred in NBC's 30 Rock as Liz Lemon's ex-boyfriend, Dennis Duffy, from 2006 to 2012, and played the recurring character "The Vulture" on NBC's Brooklyn Nine-Nine (2013-2019).
Winter has appeared in dozens of other must-see projects, but became a household name with his role as "Mayhem" in Allstate's commercials.