NBC Insider Exclusive
Create a free profile to get unlimited access to exclusive show news, updates, and more!
Sign Up For Free to View
How to Watch NBC's Brooklyn Nine-Nine
Brooklyn wouldn't be the same without NYPD's 99th Precinct.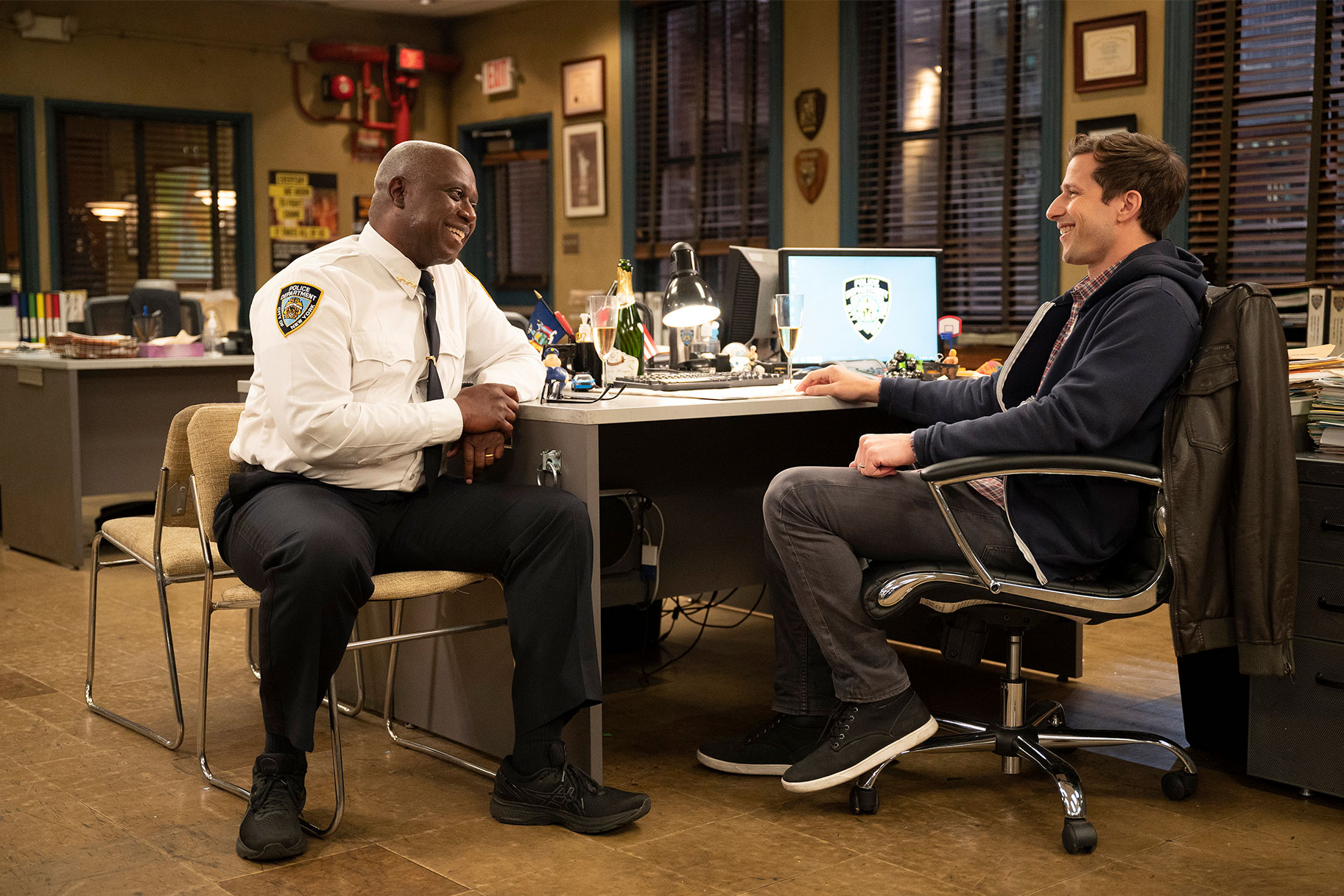 NBC has several hilarious workplace comedies within its roster, but Brooklyn Nine-Nine is a true standout. 
The comedy series follows the police officers of NYPD's 99th Precinct as they interrogate suspects, solve crimes, and arrest perpetrators in the big city. Featuring a dynamite cast of hilarious faces—including Andy Sandberg, Terry Crews, Stephanie Beatriz, and Chelsea Peretti—every episode is packed with laughs and ridiculousness as the team attempts to put the bad guys behind bars.
Whether the team is addressing a minor complaint or tackling some of NYC's most heinous criminals, you can bet that Brooklyn Nine-Nine will have you laughing. The tightly knit Brooklyn Nine-Nine characters are a lovely homage to other successful NBC workplace comedies such as The Office and Parks and Recreation while providing a fresh take on the comedic formula.
These cops may be heading to work, but Brooklyn Nine-Nine explores so much more than simply getting the job done. There are coworker crushes, long-running gags, and complex yet hilarious characters that always keep viewers coming back for more. Brooklyn wouldn't be the same without the people behind the badge in Brooklyn Nine-Nine. 
Brooklyn Nine-Nine boasts eight side-slapping seasons of hilarity, with its final season concluding in 2021. Whether you have never seen an episode of Brooklyn Nine-Nine or wish to rewatch the timeless classic, there is a simple way to watch all your favorite episodes. 
How to watch episodes of Brooklyn Nine-Nine
Catch seasons 1-8 of Brooklyn Nine-Nine by streaming all 153 episodes on Peacock, NBC's streaming service. Season 8 is also available to stream on NBC.com.