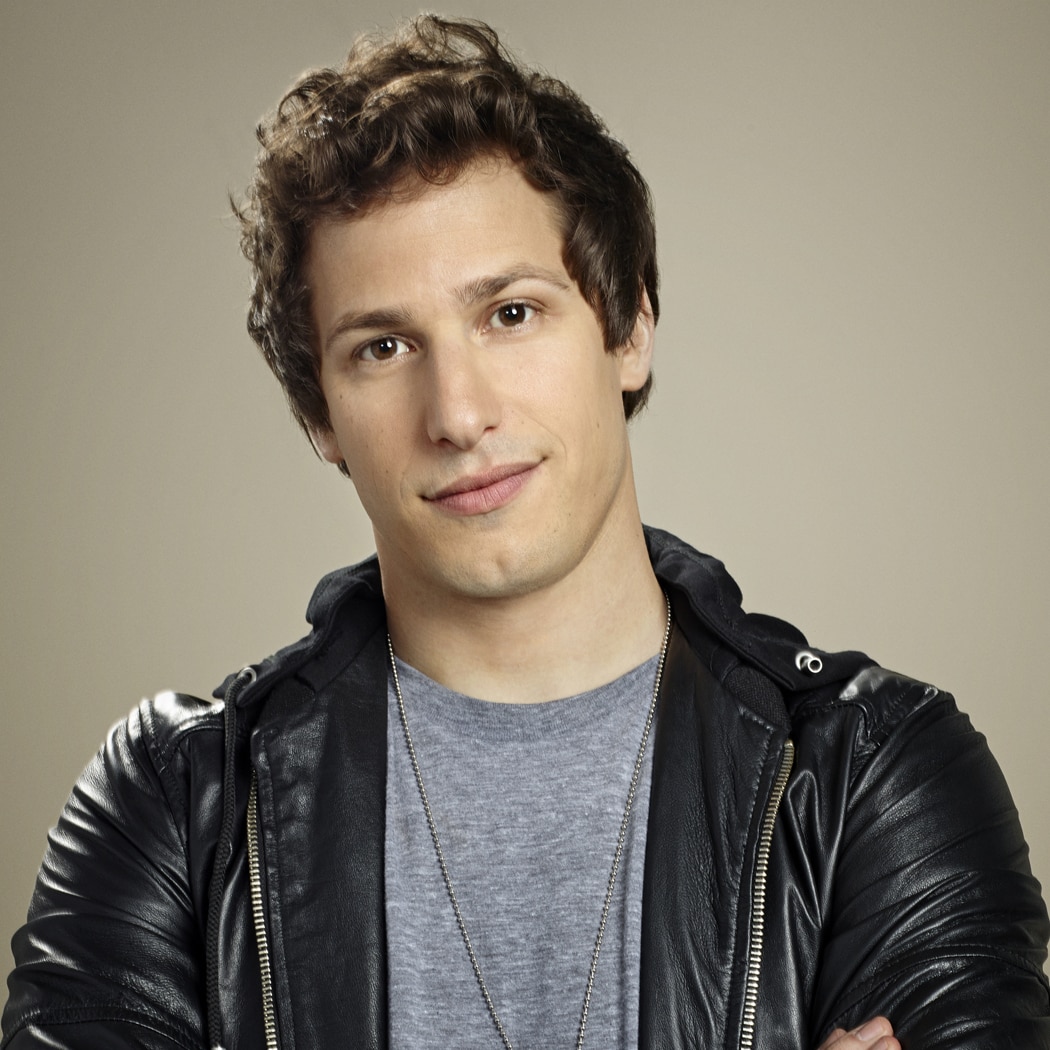 DETECTIVE JAKE PERALTA
Played By Andy Samberg
Actor Bio
Andy Samberg stars as Det. Jake Peralta on NBC's Golden Globe Award-winning comedy "Brooklyn Nine-Nine."
Samberg will produce and star in the indie film "Palm Springs," opposite Cristin Milioti and J.K. Simmons, which will be in dramatic competition at the 2020 Sundance Film Festival. Samberg will also be seen hosting the food competition series "Biggest Little Cook-Off" and guest starring on the comedic murder-mystery series "Mapleworth Murders," both of which will debut on the digital platform Quibi on April 6.
Samberg recently lent his vocal talents to Netflix's "The Dark Crystal: Age of Resistance" and also co-executive produces Hulu's Emmy Award-nominated series "PEN15," starring Maya Erskine and Anna Konkle.
Samberg starred in the HBO sports mockumentary "Tour de Pharmacy," which he executive produced. The film looked into the rampant doping in the world of professional cycling. This was the second collaboration with HBO for Samberg under the "Legends of Sport" banner after the success of the tennis mockumentary "7 Days in Hell," which premiered in 2015 and co-starred Samberg and "Game of Thrones" star Kit Harington.
As young comics, Samberg, Akiva Schaffer and Jorma Taccone originated the highly successful digital short group The Lonely Island, a name coined from the cramped West Coast apartment the trio shared as up-and-coming comedians. After joining "Saturday Night Live" in 2005 - Samberg as a cast member and Taccone and Schaffer as writers and directors - The Lonely Island created the popular "SNL Digital Shorts" and in 2007 the trio won an Emmy Award for Outstanding Original Music and Lyrics for "D*** in a Box" and a Peabody Award for the 2008-2009 season.
That same year, the group co-wrote the song "Everything Is Awesome" for "The Lego Movie." It was nominated for Best Original Song at the 2015 Oscars and the group performed it on the Academy Award telecast.
In addition to hosting the 2016 Emmy Awards, Samberg has hosted the Spirit Awards (2013) as well as the MTV Music Awards (2009).
His film credits include "Brigsby Bear," "Storks," "Popstar: Never Stop Never Stopping," "Celeste and Jesse Forever," "Cloudy with a Chance of Meatballs," "Hotel Transylvania" and "I Love You, Man."
Samberg currently lives in Los Angeles.