NBC Insider Exclusive
Create a free profile to get unlimited access to exclusive show news, updates, and more!
Sign Up For Free to View
Kelly Clarkson and Pink Helped Raise $60K for This Amazing Cause
The talk show host and Voice Coach was able to make a generous donation to a special organization.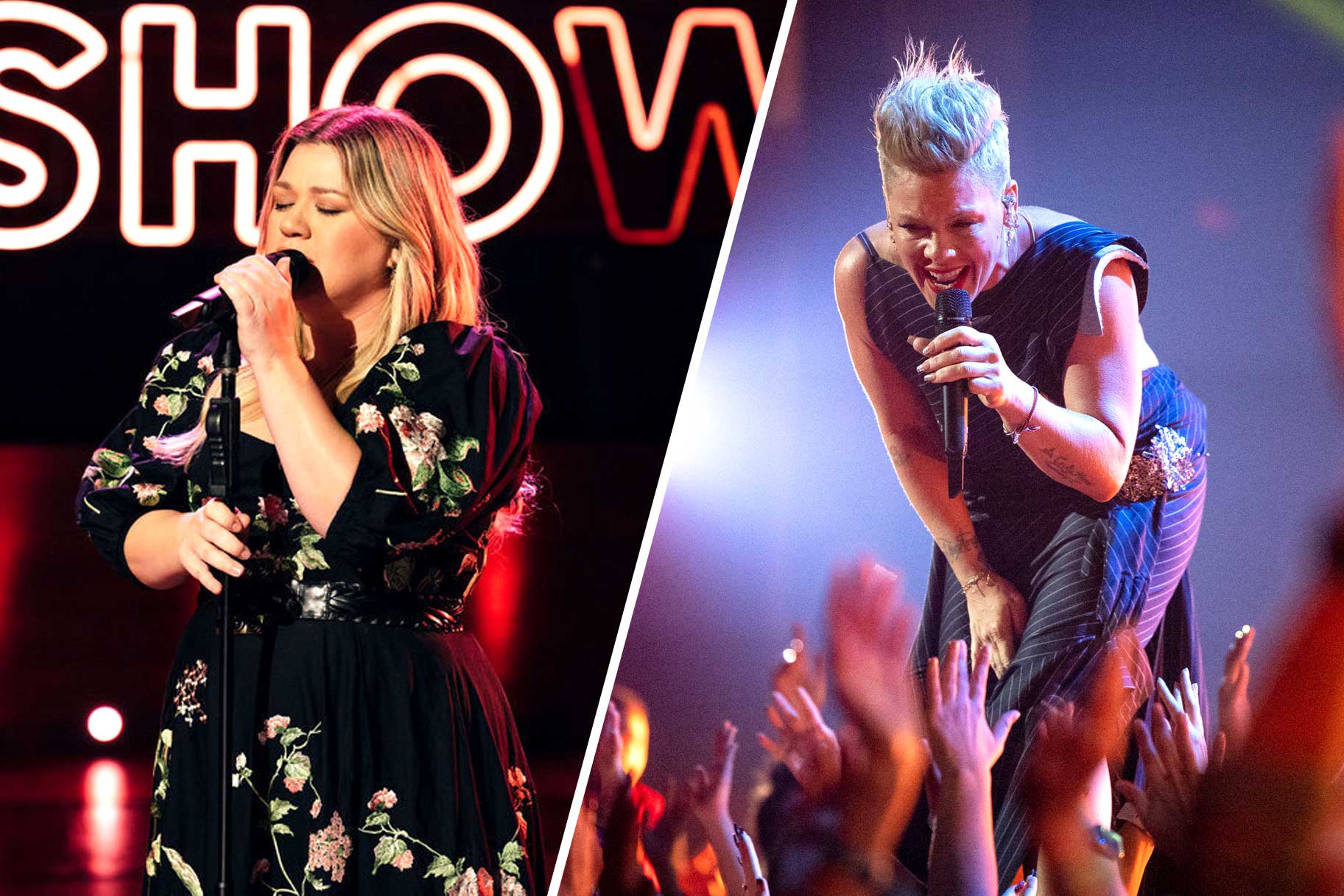 The Kelly Clarkson Show is all about spreading the good vibes, and Kelly Clarkson is sharing the love by honoring a cause near and dear to her heart by donating to not one, but two very special organizations.
Clarkson may be a Season 23 Coach of The Voice and have a new album on the way, but the Emmy-winning talk show host always makes room on her full plate for the issues that matter most. On the April 27 episode of The Kelly Clarkson Show, the "Mine" singer chatted about her latest philanthropic efforts with No Kid Hungry and the Sweet Relief Musicians Fund. No Kid Hungry is a nonprofit working to solve problems of hunger and poverty in the U.S., and the Sweet Relief Musicians Fund is a nonprofit charity that assists professional musicians in times of need.
Clarkson stans may recall her inviting music legend Pink to the Clarkson Show studio for an hour of "Songs & Stories" with the powerhouse vocalists. They sounded breathtaking while teaming up for a performance of Pink's greatest hits, which included jaw-dropping duets of "Who Knew," "What About Us," and more. The special also featured Pink's collaborator Tim Wakefield, an artist that Clarkson explains "creates one-of-a-kind pieces depicted in sound waves and he auctions them off for worthy charities."
Wakefield created a unique piece based on Clarkson's song "Broken and Beautiful," which collected over $60,000 at auction with all proceeds donated to No Kid Hungry. While describing the moment, Wakefield unveiled the piece to the lucky bidder.
"To say it was emotional would be an understatement, one of the best moments of my career," Wakefield told Clarkson. "There's a lot of lot of expletives and swear words that I couldn't possibly repeat on your show, but it was fantastic. And thanks to you, and thanks to her, we've now raised over $60,000 in total for No Kid Hungry, so that's amazing."
Wakefield is also spearheading the newer charity Sweet Relief Musicians Fund, which caters to Texas-based musicians struggling to get by. As a Texan and lifelong performer, Clarkson is no stranger to the grind. So it wasn't too shocking when she delightfully revealed she is donating $1,000 to the Sweet Relief Musicians Fund.
Check your local listings for The Kelly Clarkson Show.