NBC Insider Exclusive
Create a free profile to get unlimited access to exclusive show news, updates, and more!
Sign Up For Free to View
Kelly Clarkson Hit Some Unreal Notes Performing Her Song 'Mine' For the First Time
She's back with some deep and emotional original music! Check your local listings for The Kelly Clarkson Show.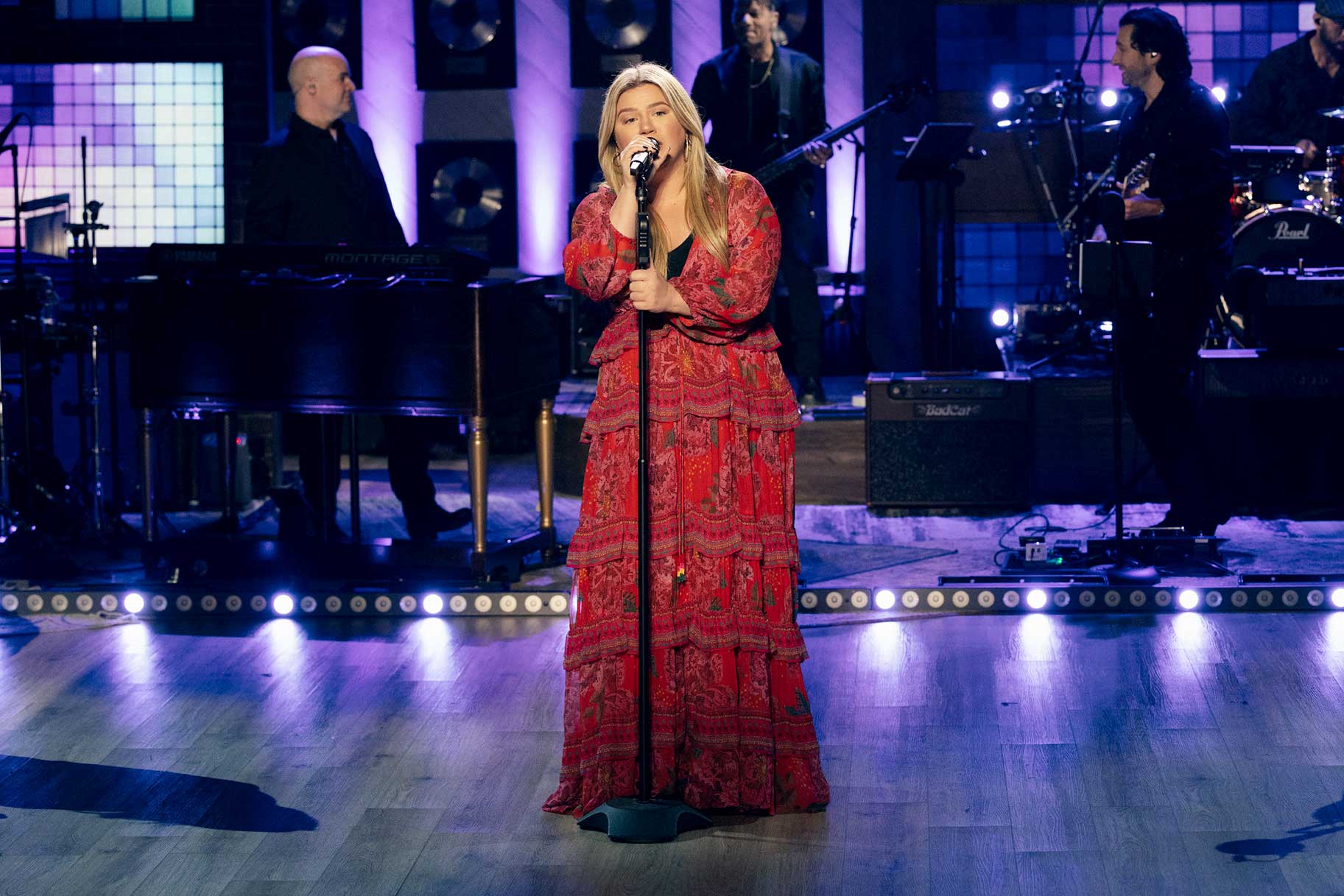 While we're used to hearing epic covers during Kellyoke segments on The Kelly Clarkson Show, Host Clarkson surprised us with an awesome twist for the April 18 show: She sang an original song. 
More specifically, she sang the first single off her much-awaited album, Chemistry. The tune is titled "Mine," and Clarkson proved her live vocal capabilities yet again with this performance (not that they needed proving). 
The performance started out with some atmospheric guitar notes. "You know I question every motive, everything you say; thought with you maybe my heart wasn't meant to break."
Clarkson soon jumped in with the lyrics, "Can't believe I let you in; I can't believe I stayed, as long as I stayed, yeah." 
"I hope one day someone will take your heart and hold it tight, make you feel like you're invincible deep inside," she continued the emotional message.
"And right when you think that it's perfect, they cross a line, and steal your shine... like you did mine," she sang in a light. airy tone, building up to the suspenseful chorus. 
"Go ahead and break my hеart; that's fine, eternal sunshine of thе spotless mind, why am I missin' you tonight? " the background singers chimed in while Clarkson belted, "Was it all a lie?" with passion.
"Someone's gonna show you how a heart can be used...like you did mine," she continued with an angelic head voice.
Then, for the second verse, the drums kicked in. "And now I second guess my thoughts every step I take; I'm losin' hope in love, and I've lost all in faith, yeah, for a dreamer. I just close my eyes and it's all blank, I have you to thank, yeah," Clarkson sang on a steady rhythm.
When it was time for the second chorus, Kelly Clarkson repeated the intense lyrics with pure determination in her eyes.
The tempo then picked up again for the bridge. "And you keep talkin', it'll come back, karma
Is the truth; I don't make you look bad, you do, darlin', sabotage. Your choice of art, who the hell do you think you are?," she sang, hitting an impressive sustained note. 
"I was feeling all the feelings when I wrote that one," Clarkson explained to the audience. "I just love that I've never really done anything like that. It was just a different vibe for me."
Check your local listings for The Kelly Clarkson Show.