NBC Insider Exclusive
Create a free profile to get unlimited access to exclusive show news, updates, and more!
Sign Up For Free to View
Kelly Clarkson Hit the Highest Note In This Nostalgic Breakfast Club Kellyoke
We definitely won't forget about the Voice Coach's latest cover.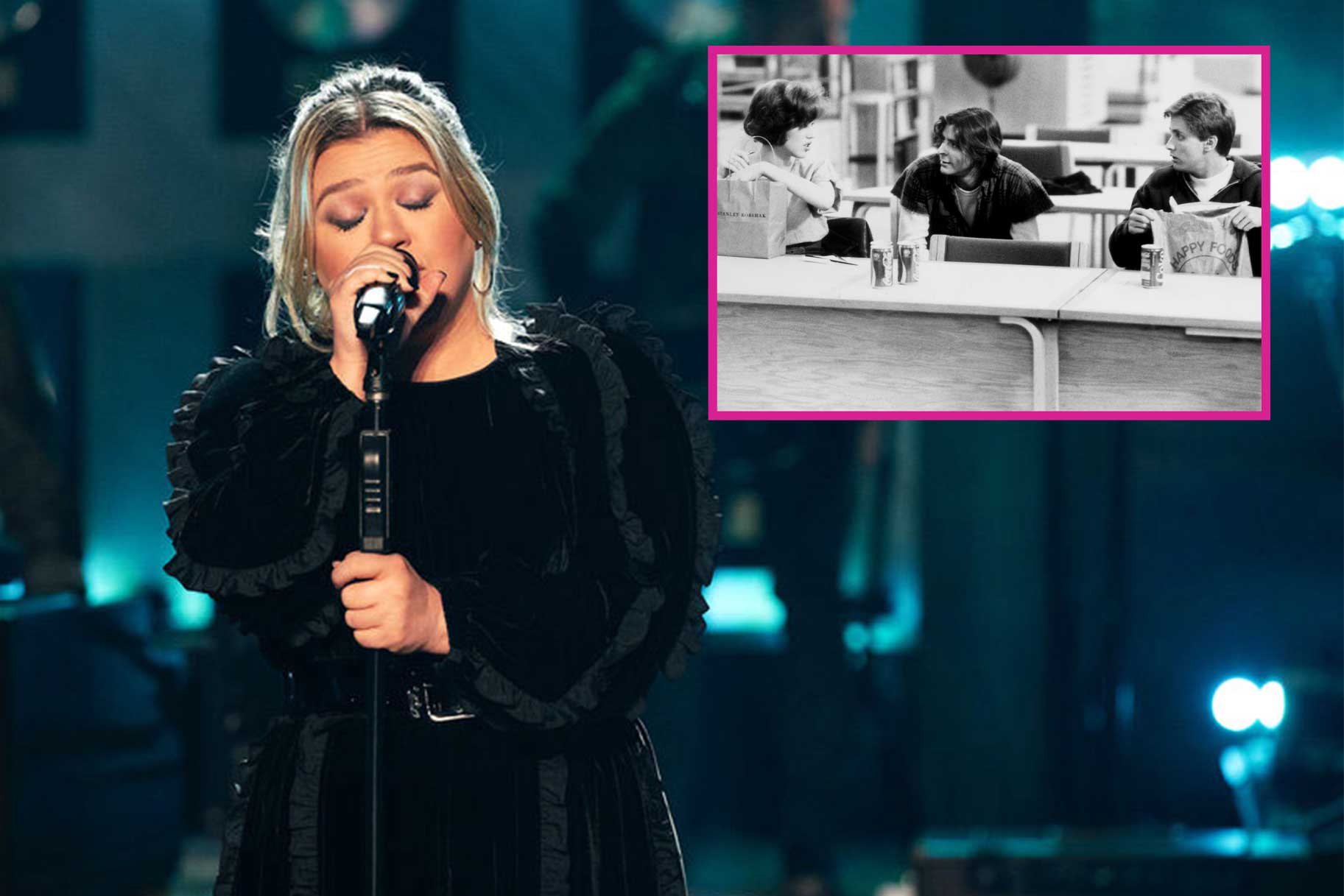 1980s fans, rejoice! On April 12, Kelly Clarkson did a throwback cover of a beloved soundtrack tune, "(Don't You) Forget About Me" by Simple Minds, most widely known for its feature in the classic 1985 coming-of-age film The Breakfast Club. 
Record producer Keith Forsey wrote the song for the movie's soundtrack and recruited Simple Minds to record it. In a 2018 interview with Forbes, Simple Minds front-man Jim Kerr talked about working with Breakfast Club director John Hughes to implement the now iconic track in the movie. 
"John particularly was a fan of the sounds. He sprinkled the sounds of what was coming out of the U.K. throughout his movies then. Whether it was Psychedelic Furs or Orchestral Manoeuvres in the Dark. He loved those sounds. It's kind of an unlikely combination when you think that a lot of the movies were set in Chicago and stuff. And yet, he was using really the new wave sound. He just loved it," he said. 
Clarkson's performance kicked off with a steady, new-wave inspired bass groove. "Won't you come see about me? I'll be alone, dancing, you know it, baby," Clarkson crooned in a breathy tone. "Tell me your troubles and doubts, giving everything inside and out," she continued. 
"Love's strange, so real in the dark, think of the tender things that we were working on," Clarkson sang with a subtle twang. "Slow change may pull us apart, when the light gets into your heart, baby," she continued energetically. 
Then, she quickly jumped into the song's signature chorus while some synths played in the background. "Don't you, forget about me...don't, don't, don't, don't, don't you, forget about me..." she sang.
When it was time for the bridge, she put her own spin on the lyrics by taking things up a notch. "As you walk on by, will you call my name? As you walk on by, will you call my name? When you walk away..." she belted before hitting a perfectly controlled crescendo. 
The band played an epic instrumental breakdown for a few beats before Clarkson jumped back in, pulling off some impressive impromptu high notes. She then sang the outro on a "la la la" note with some gritty rasp in her voice before the song faded out on her singing the lyrics "when you walk on by."
To hear Clarkson push your nostalgia button some more with songs that define a generation, be sure to check your local listings for The Kelly Clarkson Show.