NBC Insider Exclusive
Create a free profile to get unlimited access to exclusive show news, updates, and more!
Sign Up For Free to View
Kelly Clarkson Hit the Dreamiest Notes Covering 'A Case of You' by Joni Mitchell
Not a dry eye in the crowd. Check your local listings for The Kelly Clarkson Show.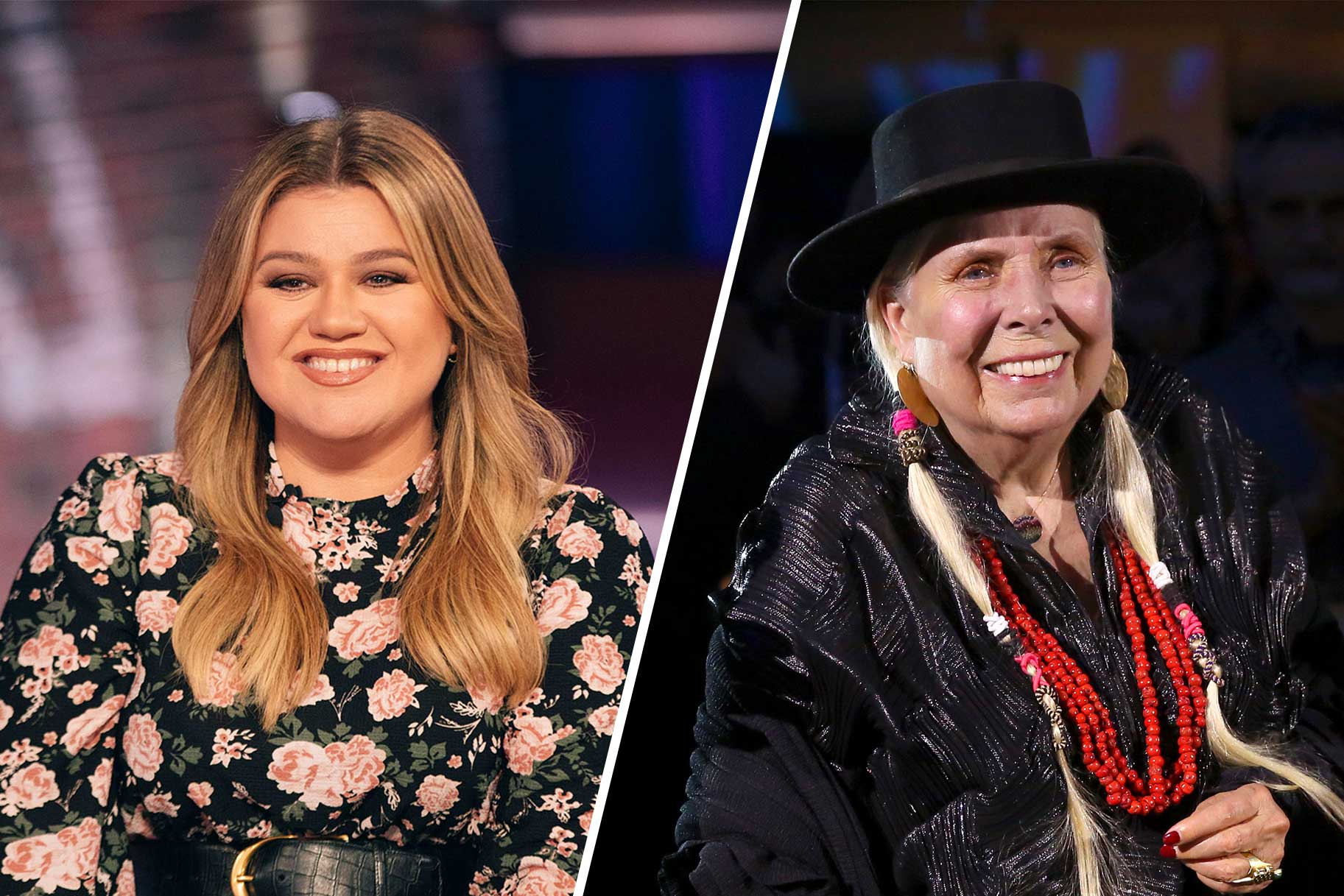 While we're used to hearing Kelly Clarkson belt some powerful notes in her Kellyoke covers on The Kelly Clarkson Show, for her latest (on April 5), she toned things down in the most heavenly way for her interpretation of "A Case of You" by Joni Mitchell. 
For this unique performance, there were no drums and bass accompaniment: just a minimalist plucking of a mountain dulcimer so the audience could focus on the introspective lyrics and Clarkson's soulful voice. 
"Just before our love got lost, you said I am as constant as a northern star, and I said, constantly in the darkness, where's that at? If you want me, I'll be in the bar," Clarkson sang the clever and reflective words while keeping a gentle, balanced tone. 
"On the back of a cartoon coaster, in the blue TV screen light, I drew a map of Canada, Oh, Canada, with your face sketched on it twice," she sang with a reserved passion, telling an intimate story. 
"Oh, you're in my blood like holy wine, you taste so bitter and so sweet, oh, I could drink a case of you, darling, and I would still be on my feet, oh, I would still be on my feet," she riffed her heart out, doing some vocal gymnastics. 
Then, she crooned the most angelic high notes, clearly immersed in the music before the performance came to a gentle conclusion. 
Kelly Clarkson has a new album coming out, Chemistry, that explores themes of processing human relationships. 
"It's called Chemistry because I was trying to find a word—also, it might be one of the songs on the album—but I was trying to find a word that really described the whole thing," Clarkson said of the project on her Instagram page. "Because I didn't want everyone to think I was just coming out with some, 'I'm angry, I'm sad' [album], just one or two emotions. This album is definitely the arc of an entire relationship. A whole relationship shouldn't be just brought down to one thing. So there's the good, the bad, and the ugly kinda thing going on. Chemistry can be a really amazing sexy, cool, fun thing, but it can also be very bad for you. So that's why I named it Chemistry. I thought it was the perfect title to describe the entire album." 
Check your local listings for The Kelly Clarkson Show.