NBC Insider Exclusive
Create a free profile to get unlimited access to exclusive show news, updates, and more!
Sign Up For Free to View
Kelly Clarkson Just Teased Her New Song, 'Mine'—And It's Bound to Give You Chills
Kelly Clarkson is finally back with a new album, and fans can't wait.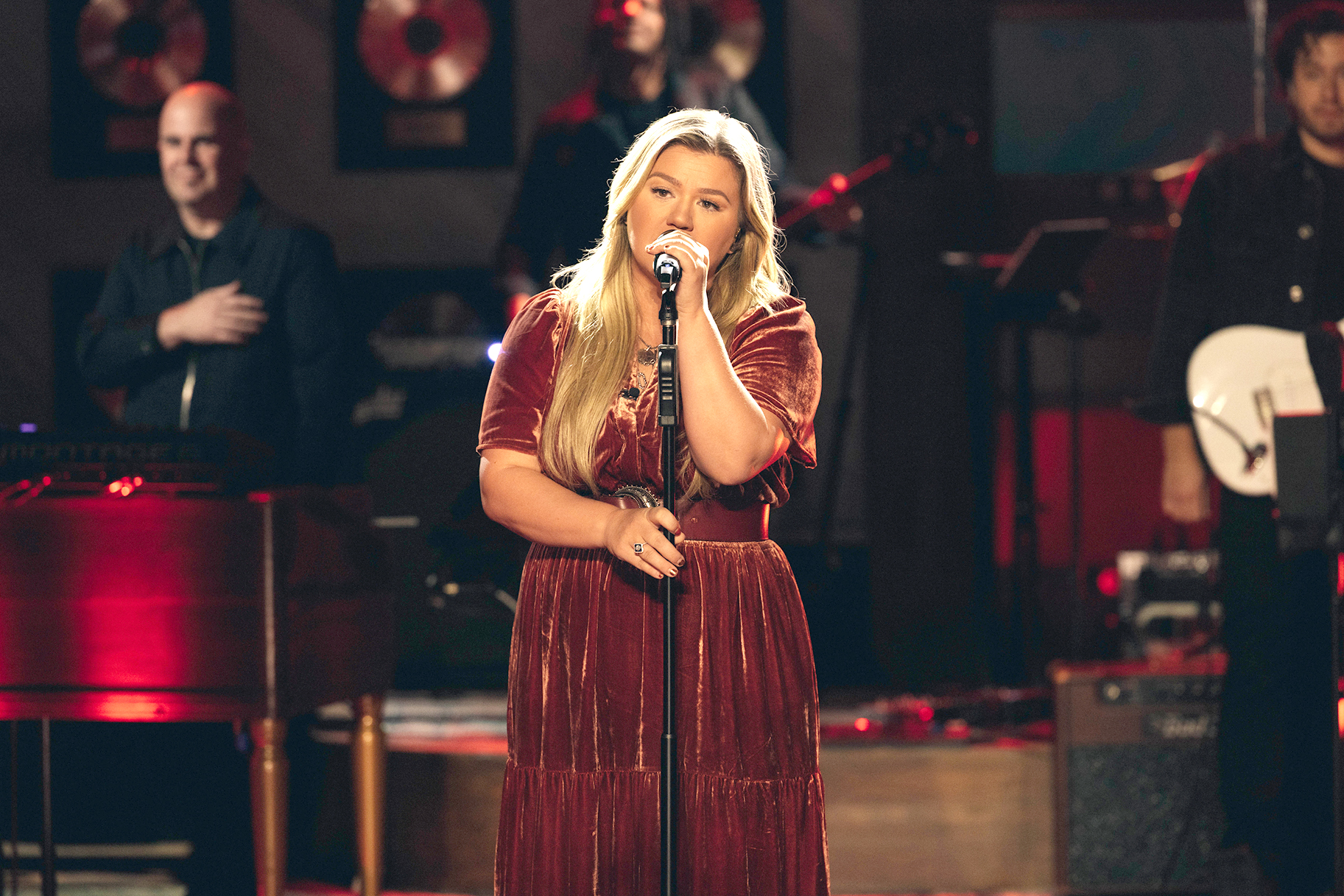 Kelly Clarkson is a vocal legend, as proven by her mind-boggling Kellyoke performances on The Kelly Clarkson Show and her red chair prowess as a Coach on The Voice Season 23. Clarkson's voice is iconic, which is why fans have been patiently holding out for her to release new music.
Well, the wait is over: Clarkson has blessed fans with an official sneak peek of her upcoming single, "Mine." 
This is not a drill, Clarksonites! The pop icon took to Instagram to tease her new single, stripping the song "Mine" of any instrumentals to give fans a raw vocal sample of what's to come. Clarkson sounds, unsurprisingly, amazing throughout the small snippet.
Clarkson captioned the impressive sneak peek of the song: ""mine" out 4/14 pre-save now 🍷💔☀️ link in bio." The haunting lyrics and her organic sound create a chilling first taste of a song we're sure Clarkson will crush in full. It already sounds so good, and this is just a few seconds of the brilliance. 
Clarkson's fans swarmed the post's comment section with love, including Season 23 Artist and member of Team Kelly, ALI.
"y'all look at my coach slaying as per usual duh," ALI commented under the video. 
"I have an album coming out this year," Clarkson said on IG Live in January. "There's a really cool way we're releasing it that we're formulating right now, but it took a minute for me to be able to release this album because I just had to be over it, through it, like, all around it. I had to get past it in order to talk about it, because I know people want to ask me about the album...It's coming out; I swear it's coming out." 
In March, Clarkson gave us the biggest update of all: the album name! "It's called Chemistry because I was trying to find a word—also, it might be one of the songs on the album—but I was trying to find a word that really described the whole thing," Clarkson said. "Because I didn't want everyone to think I was just coming out with some, 'I'm angry, I'm sad' [album], just one or two emotions. This album is definitely the arc of an entire relationship. A whole relationship shouldn't be just brought down to one thing."
Clarkson concluded, "So there's the good, the bad, and the ugly kinda thing going on. Chemistry can be a really amazing sexy, cool, fun thing, but it can also be very bad for you. So that's why I named it Chemistry. I thought it was the perfect title to describe the entire album." 
Check your local listings for The Kelly Clarkson Show.