NBC Insider Exclusive
Create a free profile to get unlimited access to exclusive show news, updates, and more!
Sign Up For Free to View
Inside the 'American Idol' Audition That Launched Kelly Clarkson into Stardom
Kelly Clarkson, then a 20-year-old cocktail waitress, said she had a backup plan should she not pass the regional auditions in Dallas.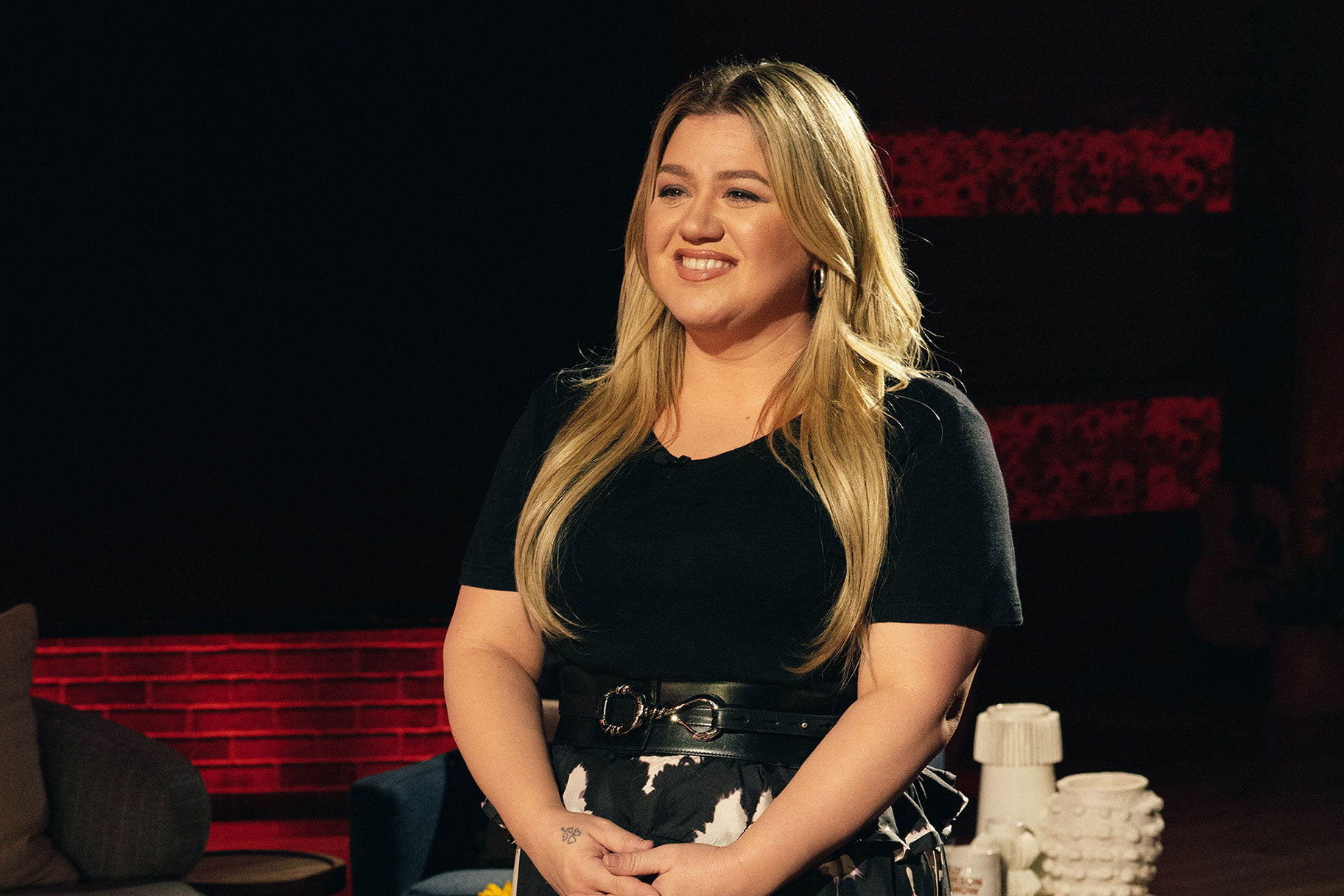 Blind Auditions for Season 23 of The Voice have come to an end, so let's take a look back at one very special audition: The American Idol audition that launched Coach Kelly Clarkson into stardom.
Long before Clarkson joined Blake Shelton as a Coach on The Voice, the then-20-year-old cocktail waitress from Texas first appeared in 2002 on Season 1 of ABC's American Idol, then part of the Fox network. Just before singing for judges Simon Cowell, Paula Abdul, and Randy Jackson, as they took the regional auditions through Dallas, Texas, Clarkson told hosts Ryan Seacrest and Brian Dunkleman she had a backup plan should her audition not pan out.   
"I want to be a fashion designer if this doesn't work out," said the singer, sporting a strapless shirt hand-sewn from tie-dyed denim jeans.
Clarkson told producers that while waiting, she'd watched nine girls enter the audition room, only to leave in tears. However, Clarkson impressed the judges with her cover of Madonna's "Express Yourself."
Though the audition is hard to find for streaming, copies can be found with a quick YouTube search.
If the judges were pleased with Clarkson's rendition, they were even more pleased with her sense of humor. Cowell and Abdul pretended to fall asleep when Jackson claimed he worked on the song with Madonna herself, prompting Clarkson to show her fun personality.
"You should be a star," Clarkson joked alongside Cowell and Abdul. "I think that you should try out. Look, I'll take your place."
Clarkson took Jackson's seat on the judge's panel as Jackson got on his knees for a half-hearted performance of R. Kelly's "I Believe I Can Fly."
Clarkson quipped that she needed to "see some stage presence, too" before jokingly fulfilling Jackson's dreams of going to Hollywood. After some playful — and memorable — banter, the judges agreed that Clarkson belonged in Hollywood, to which the contestant replied, "Score!"
As part of her first televised auditions in Pasadena, California, Clarkson also sang Etta James' "At Last," which aired on the first season's second episode on June 26, 2002. Cowell didn't immediately remember Clarkson from her Dallas audition at the time.
"I know Randy remembered me, and Paula had kinda remembered me, but Simon was definitely like, 'I don't remember you, but you're good,'" Clarkson told producers back in 2002.
Of course, with the success of the Emmy Award-nominated series, Clarkson would come out on top as the winner, singing her debut single "A Moment Like This" as part of the finale, earning her more than 15 million votes by viewers. The song would peak at #1 on the Billboard Hot 100 charts and become one of the most successful songs in the country.
RELATED: Kelly Clarkson Channeled Stevie Nicks For Her Outfit on The Voice Battles
Other hits would follow, including Clarkson's "Miss Independent," "Since U Been Gone," "Because of You," and "Stronger," with 40 million singles sales to her name.
"I never thought that would happen, then it happened," Clarkson told Billboard in a 2017 interview. "Then you're like, 'Wow, I'm that person in the story…' It sounds cheesy, but that night [winning Idol] changed my life."
Clarkson went on to win three Grammy awards, five Emmy awards as the host of The Kelly Clarkson Show, and now remains a longstanding Coach on The Voice, where she continues to impart her wisdom to singers vying to get onto the music scene.
In September, Clarkson recollected her time on American Idol on the 20th anniversary of her inaugural season win with an emotional Instagram post.
"Twenty years ago today, I won American Idol, and it forever changed the course of my life," wrote Clarkson, in part. "That moment was the door that opened up so much access and opportunity and creative partnerships that I will be grateful for [for] all of my days. The family and friendships I have created over these 20 years in music and TV are priceless to me."
Days later, Clarkson was honored with a star on Hollywood's Walk of Fame. There was none other than former American Idol judge and current America's Got Talent Judge Cowell to present the award.
"I can honestly say to you, thanks to you, I am here today," said Cowell. "You validated what we did [with American Idol]… Kelly, this is so well-deserved. You are loyal, such a nice person. I know how much your family means to you and how much your fans mean to you. This is your moment. Thank you for everything you've given to all of us."
Former American Idol judges Abdul and Jackson were also there for the induction ceremony, according to PEOPLE.
You can find Clarkson alongside alum Coach Shelton and newbie Coaches Niall Horan and Chance the Rapper on The Voice, airing Mondays at 8/7c and Tuesdays at 9/8c on NBC and the next day on Peacock.